TOP ATTRACTIONS OF LOMBOK ISLAND
The island of Lombok has a sufficient number of both natural and man-made attractions, thanks to which you will not be bored while traveling here. Sights are scattered around the island, and you can visit them on your own either by rented transport or by taxi.
Rinjani is the second highest peak in Indonesia (3726 m) and the main attraction of Lombok. It is an active volcano which sometimes erupts. After several eruptions in 1994 and 1996, the crater increased, and a new mountain Gunung Baru was formed. But the main beauty of Rinjani is a sacred lake at the base of the volcano. To Balinese people, Rinjani is one of three sacred mountains, along with Bali's Agung and Java's Bromo.
If you have already climbed the volcanoes in Bali, do not have altitude sickness and adequately assess your physical condition, then you might be ready to take on a new challenge - volcano Rinjani trekking! You can book a tour with us on our website.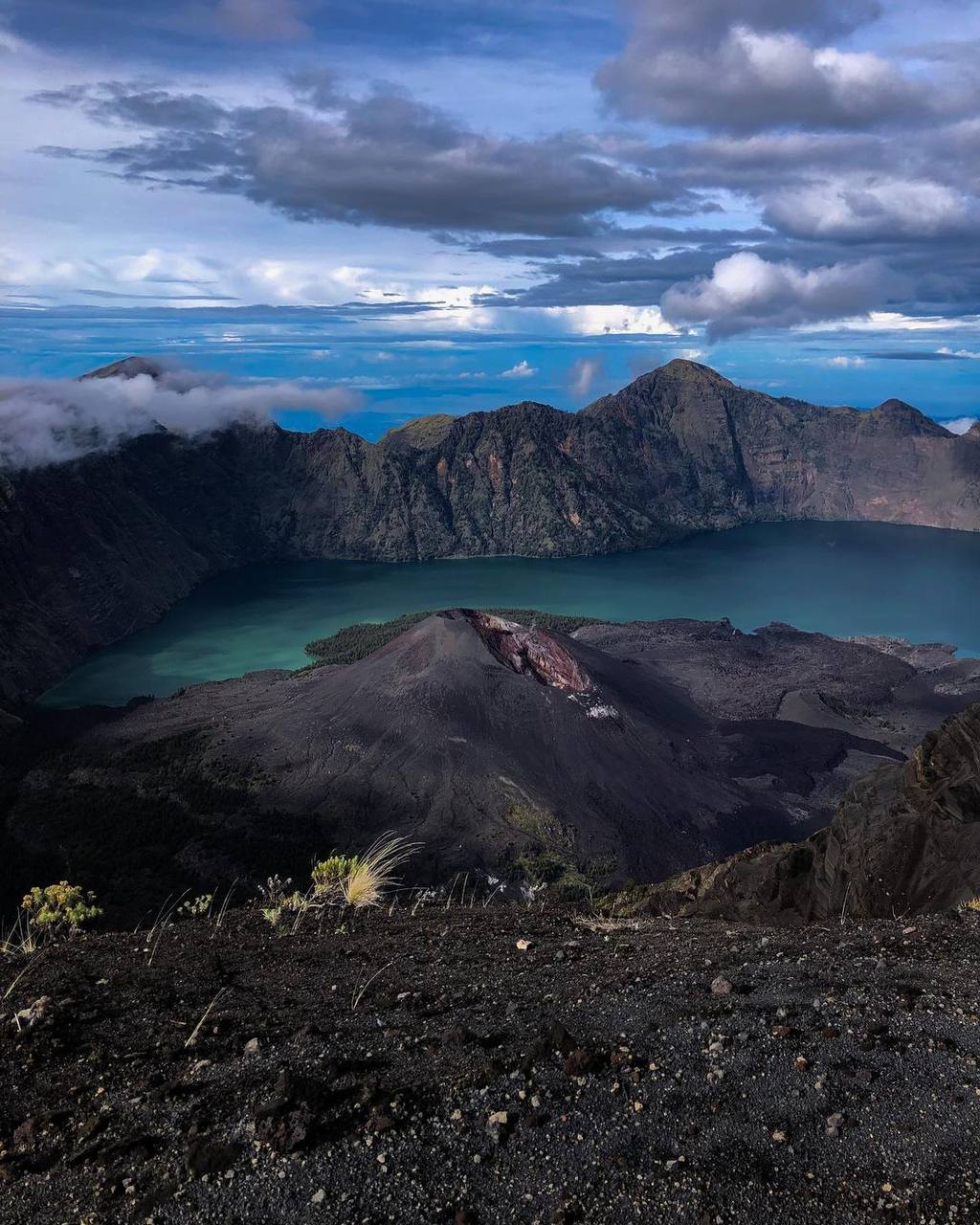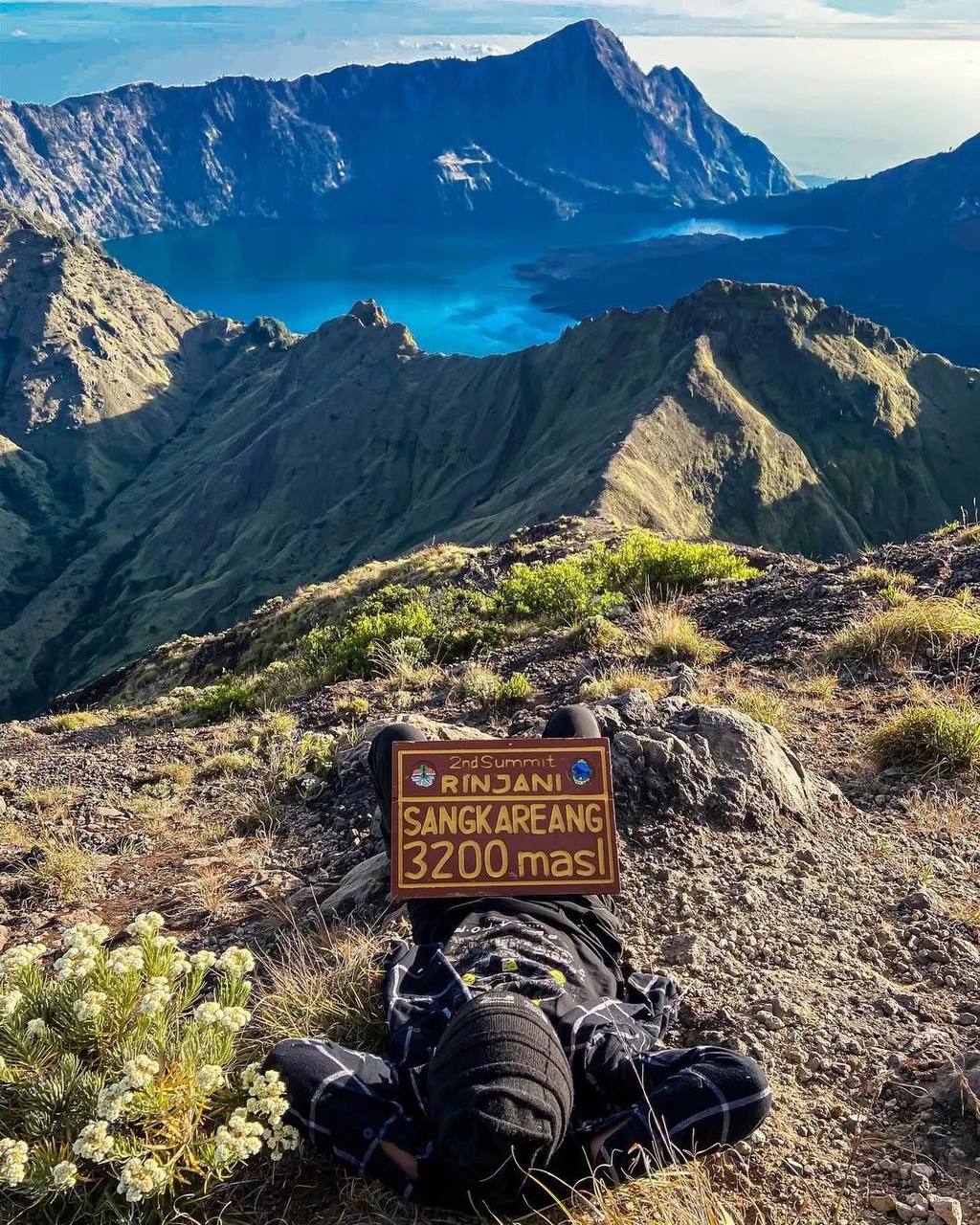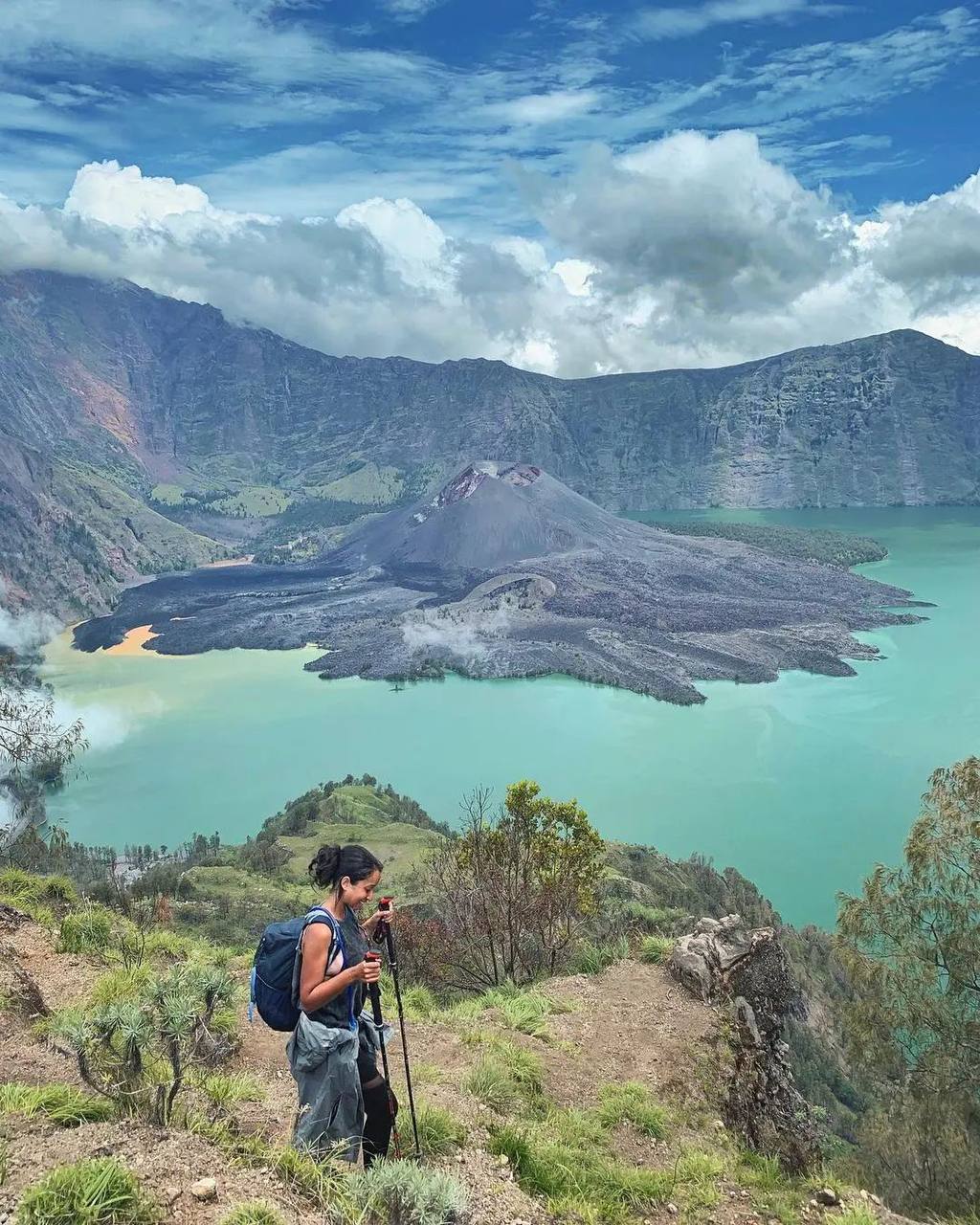 One of the treks to climb Rinjani starts in Sembalun. But it is also a great tourist destination on its own. If you are not going to climb the volcano, just come here to hike to explore this unique area. Located on the slope of Rinjani and is surrounded by stunning mountains, Sembalun offers an incredible view. Sunrise and Sunset are equally amazing here. The fields look like a collection of color paints on a painting palette.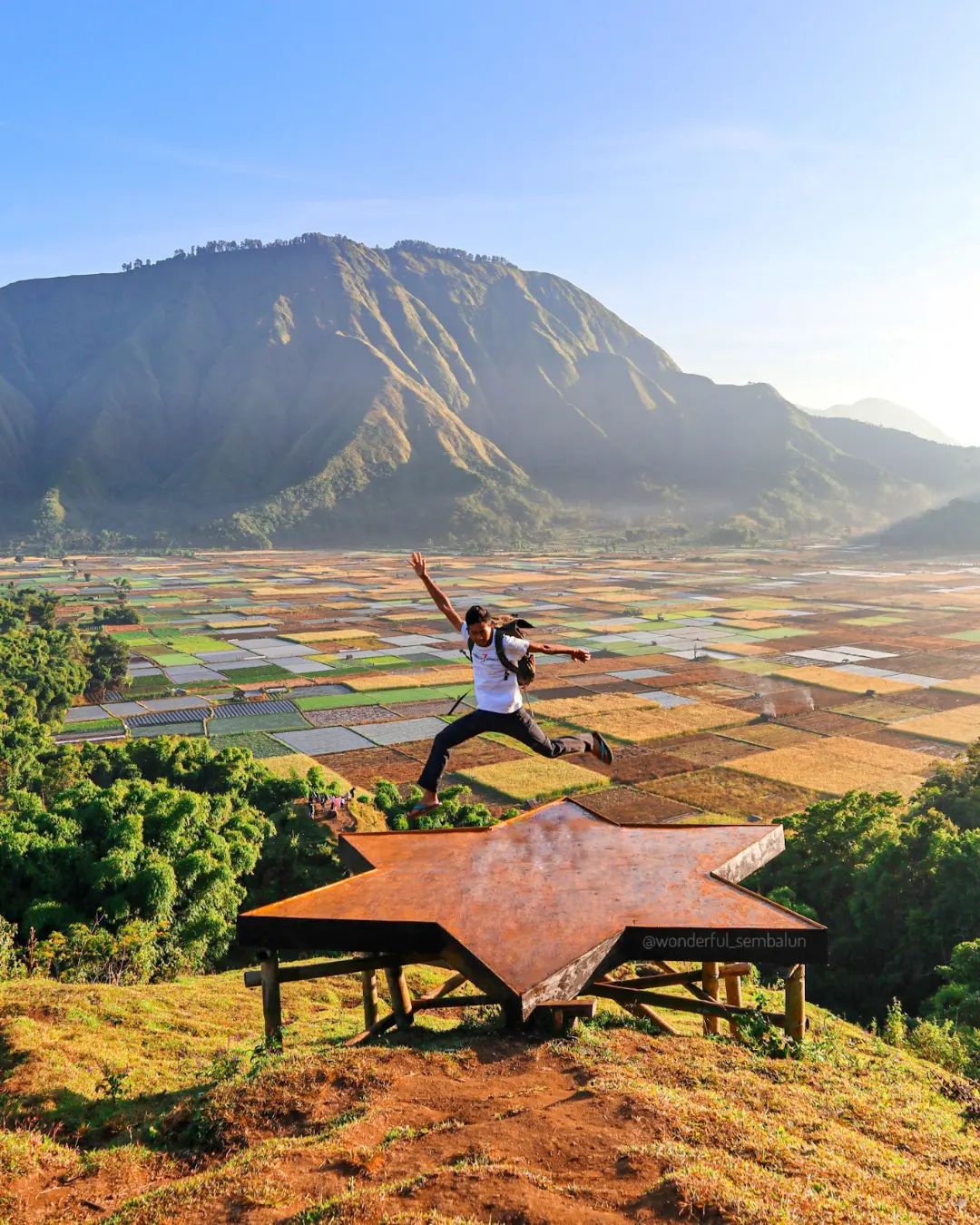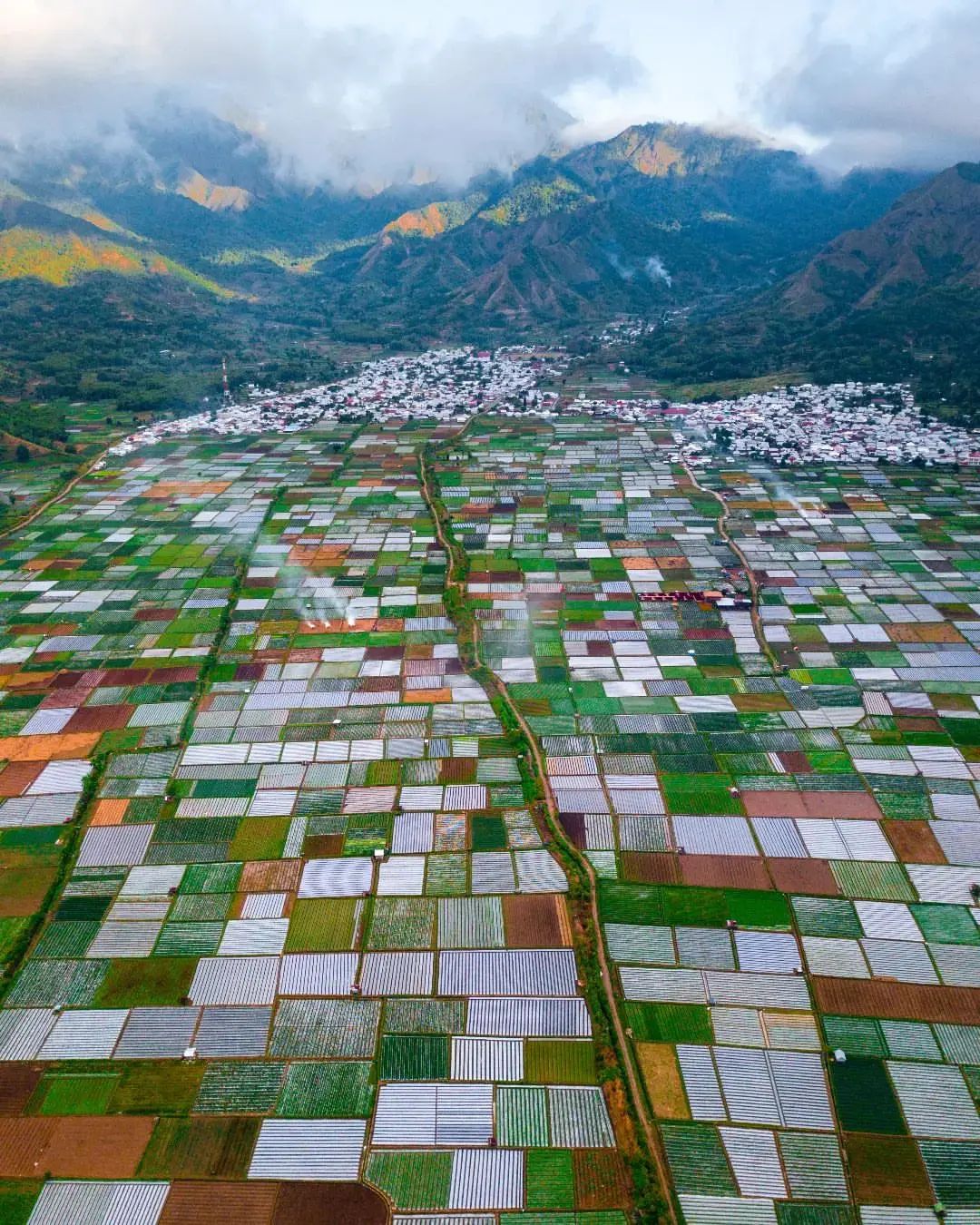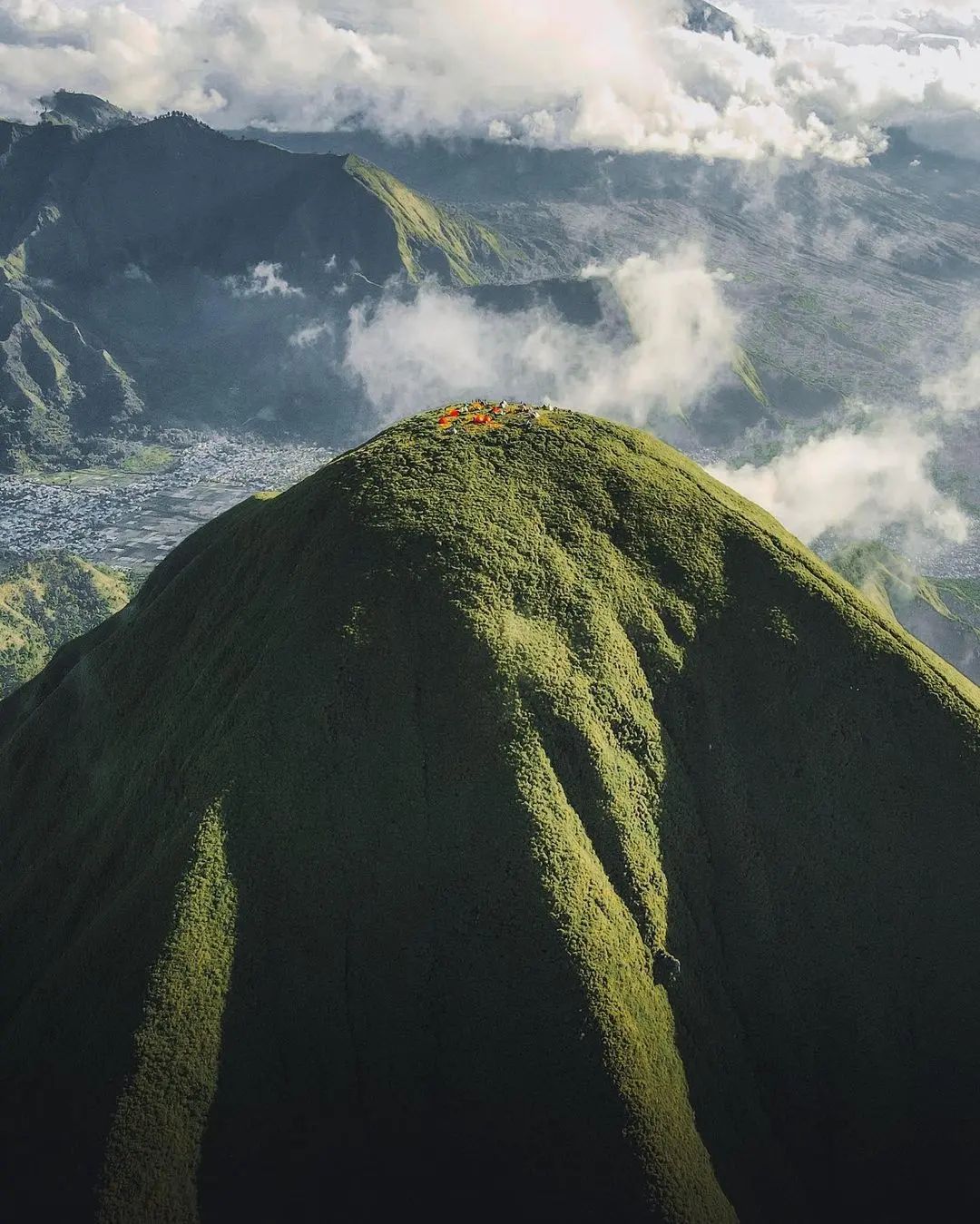 Sindang Gila, Tiu Kelep and Mangku Sakti waterfalls
Mount Rinjani is not only popular for its height and majestic presence over the island but also for being the home of two scenic waterfalls: Sindang Gila and Tiu Kelep. They are all ideally located in the village of Senaru along the slopes of the mountain and must be visited during the trip around the island. Mangku Sakti Waterfall is an epic waterfall very different to the Tiu Kelep and Sanjang Gilа. The water which flows through Mangku Sakti is sourced directly from the sulfur-rich volcanic lake atop Rinjani. The blue and white water also continues to tear down into rapid rivers through bending limestone rapids. You'll almost certainly have this waterfall to yourself, since almost no tourists visit it!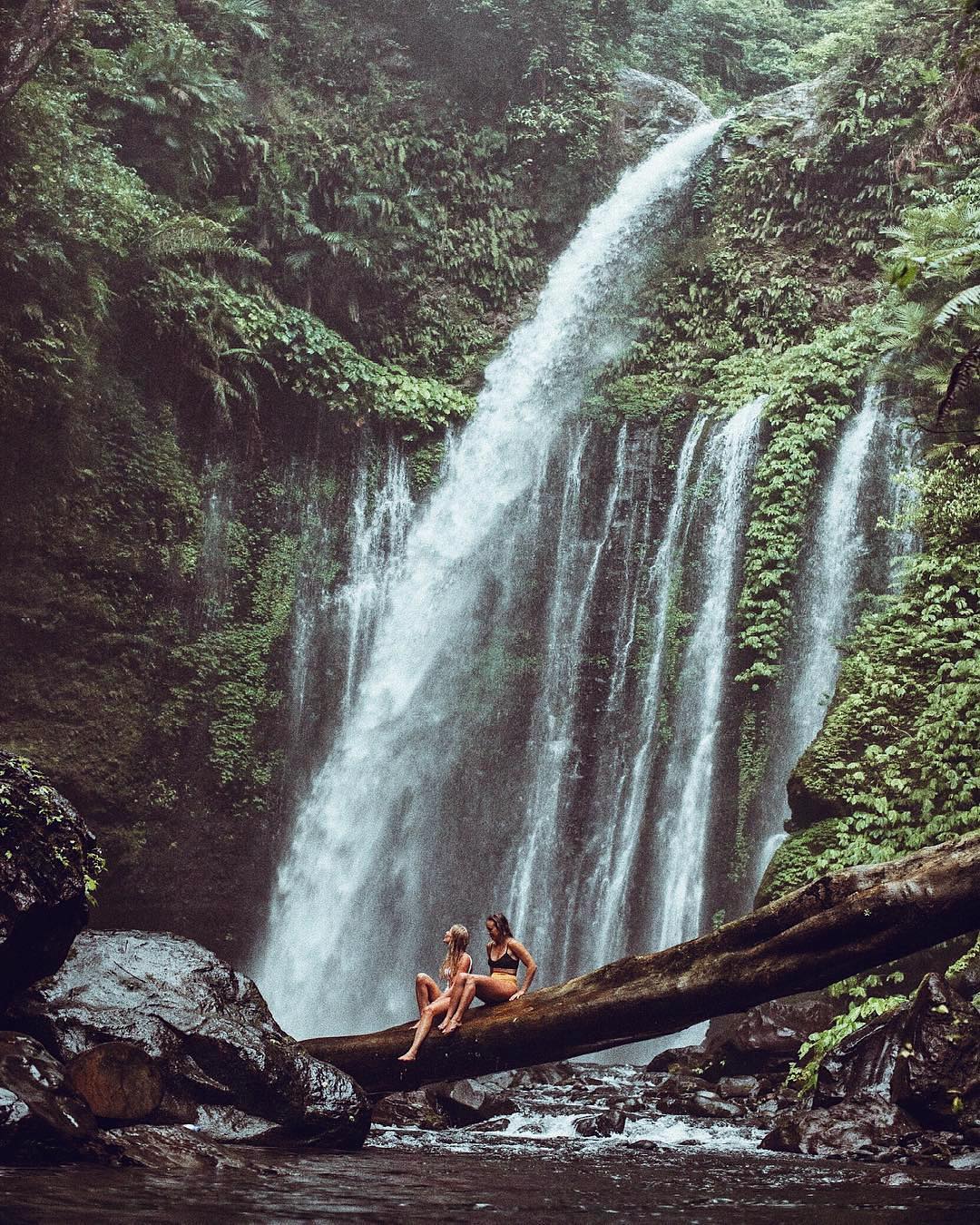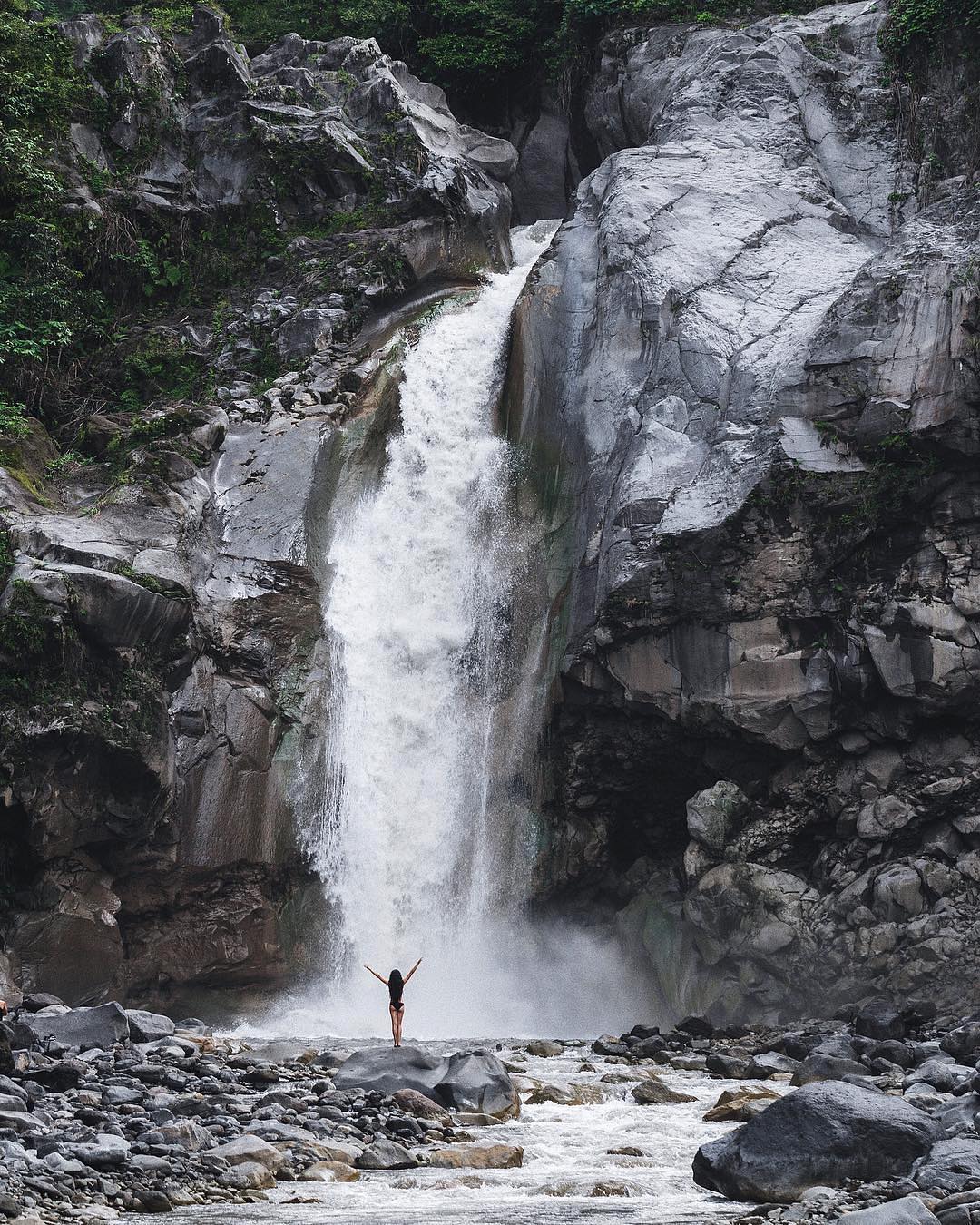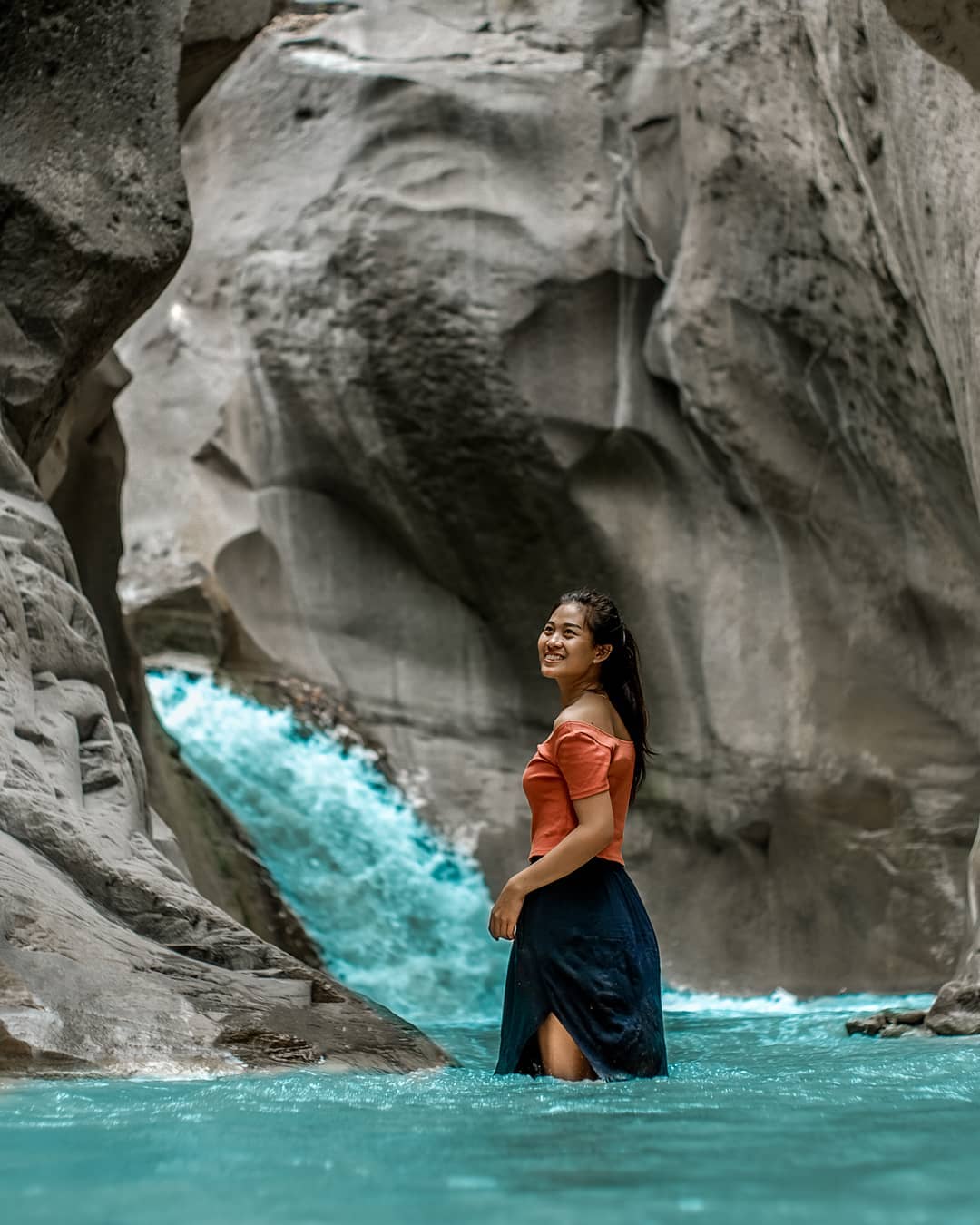 This cave is home to thousands of bats. So if you visit it before sunset, you can witness the spectacular occurrence of thousands of bats leaving their nest and flying out of the cave at dusk. You can take a spectacular photoshoot with the mystical light provided by this cave. In fact there is nothing magical: a local guide set some coconuts on fire to make this effect.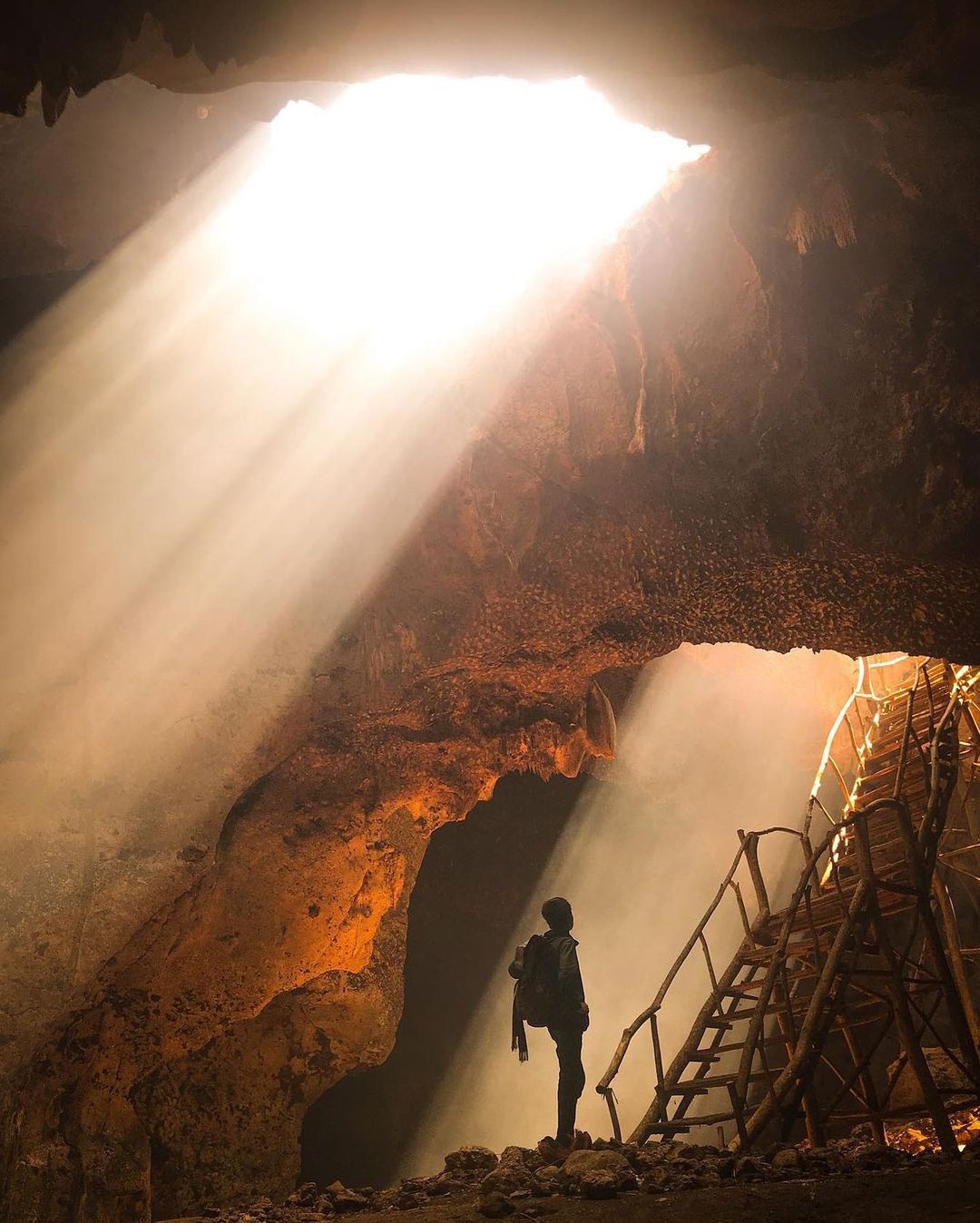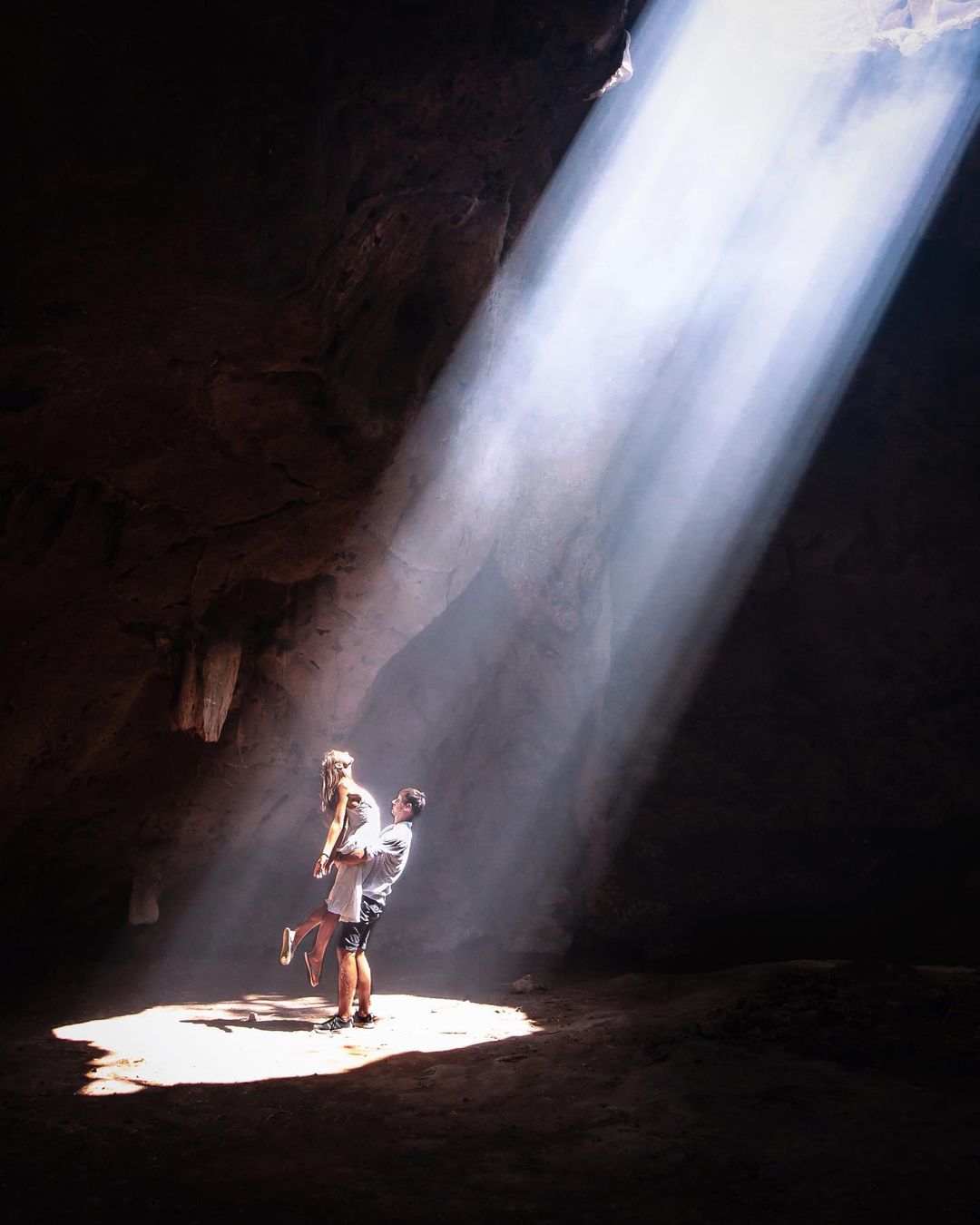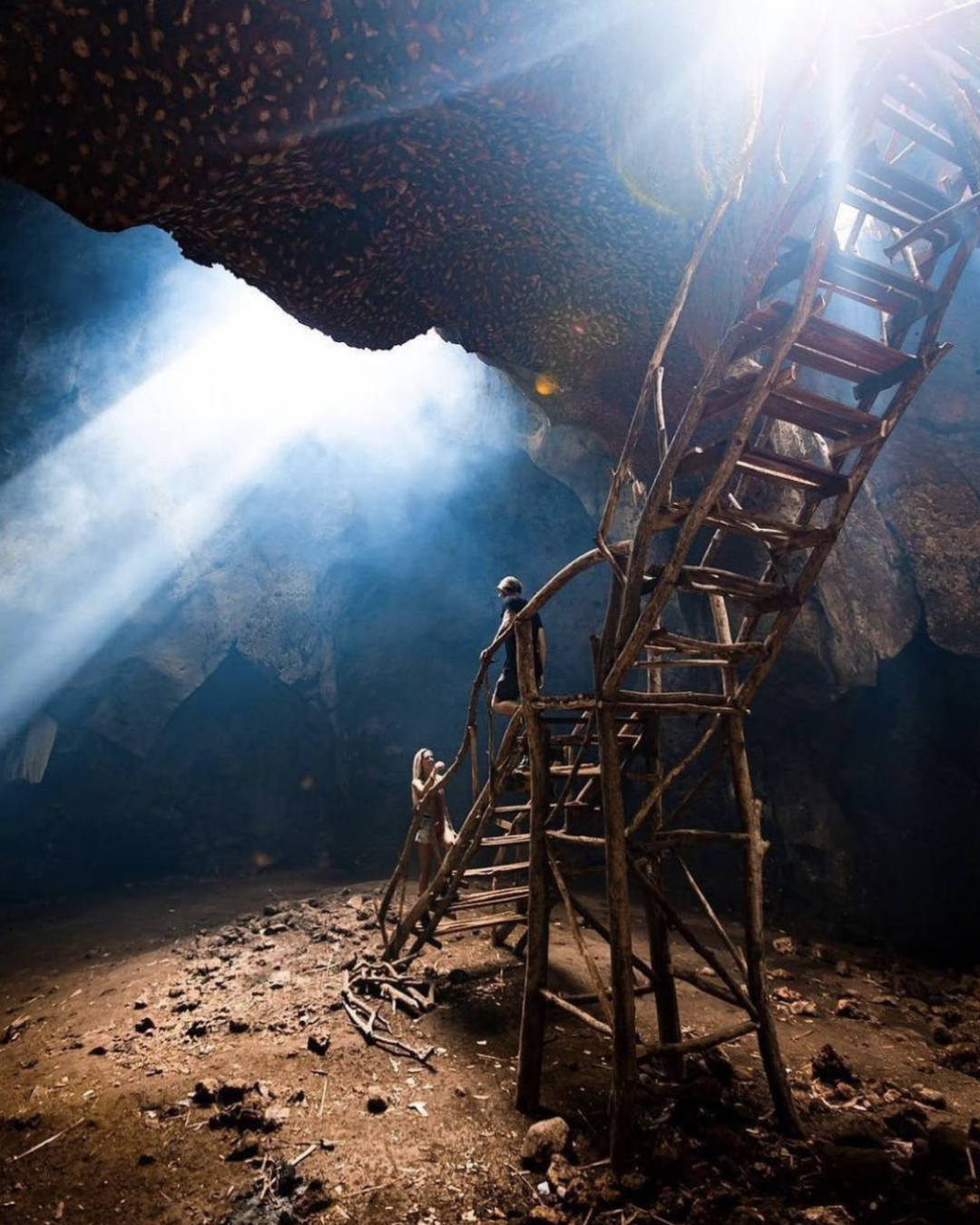 One of the newly rising-in-famous tourist destinations is the Lian ancient trees. These woods contain giant trees that are quite unique and appear to be somewhat out of place on Lombok. According to the locals these trees are around 3.5 centuries old, and that explains why they are huge.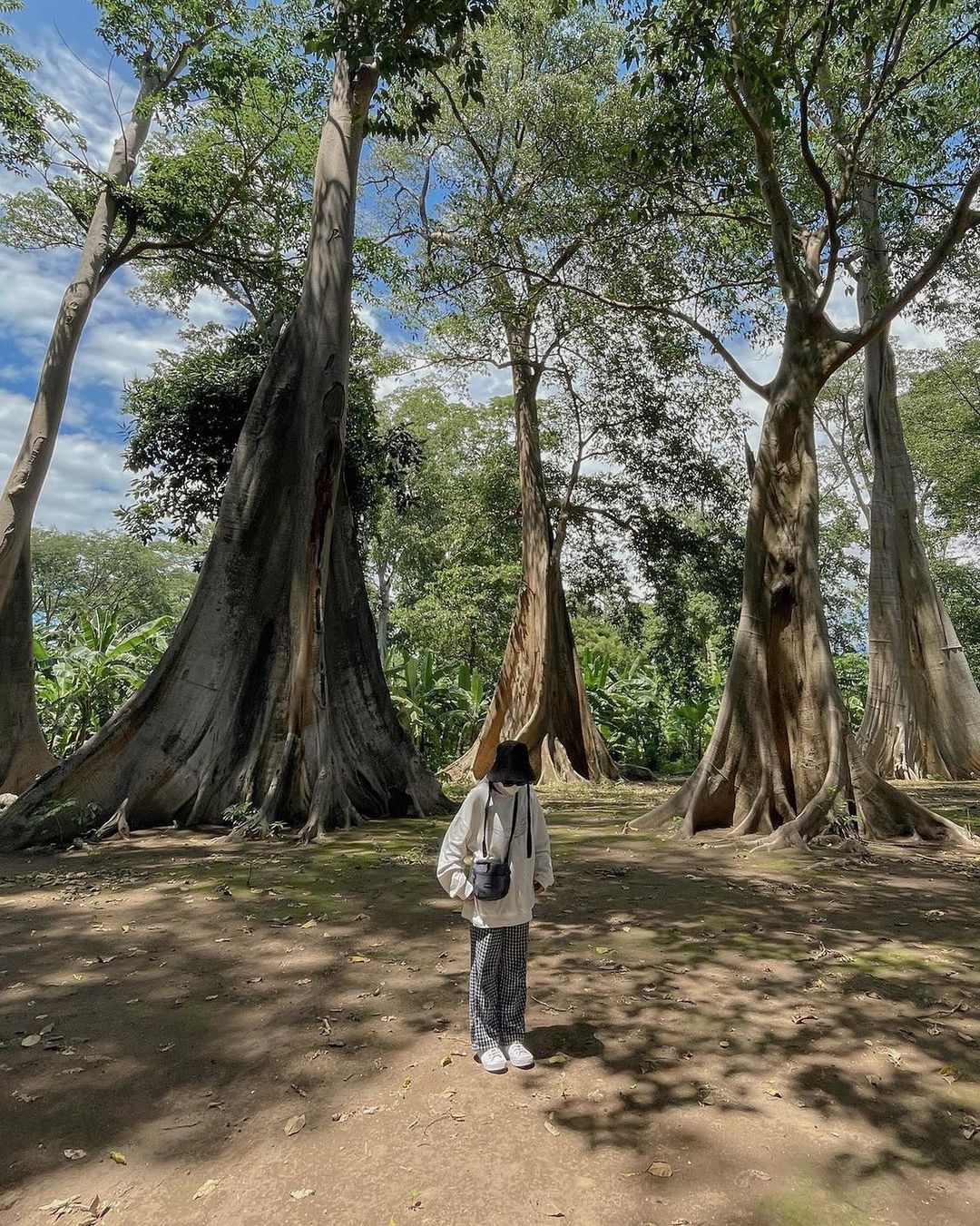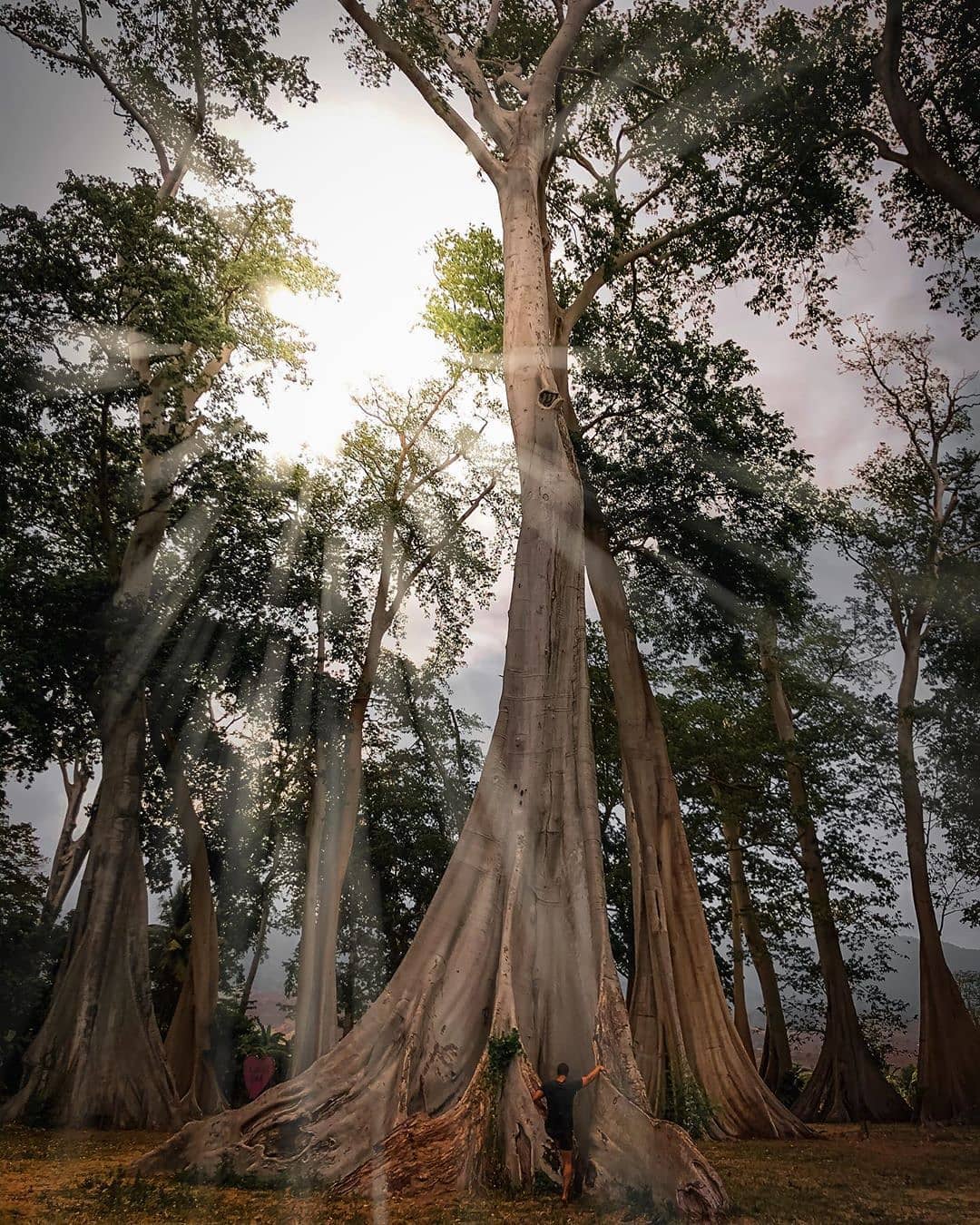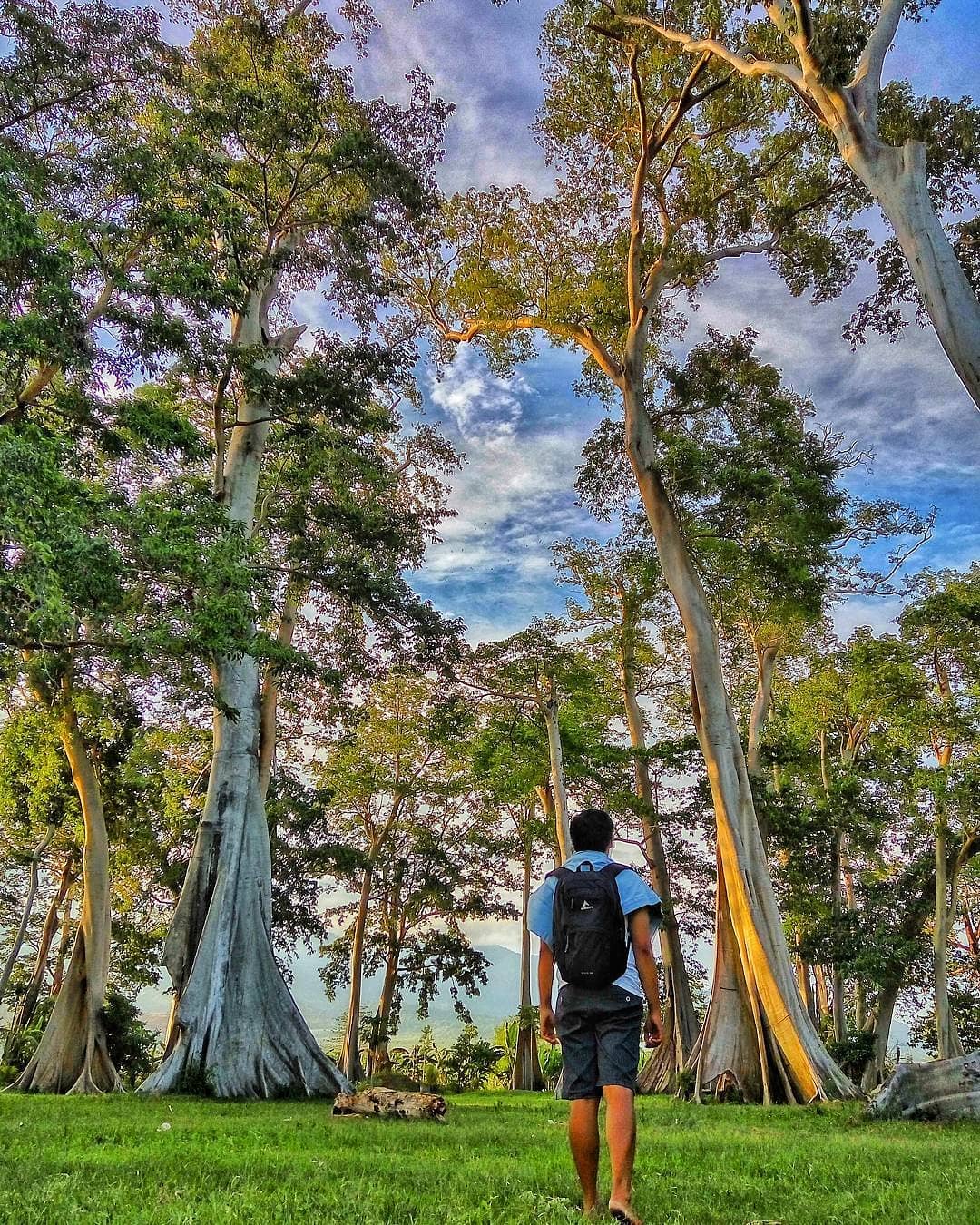 It is one of the most famous spots on Lombok to explore rolling grass hills, relax on undeveloped  white sand beaches and enjoy the breathtaking view overlooking Kuta Lombok.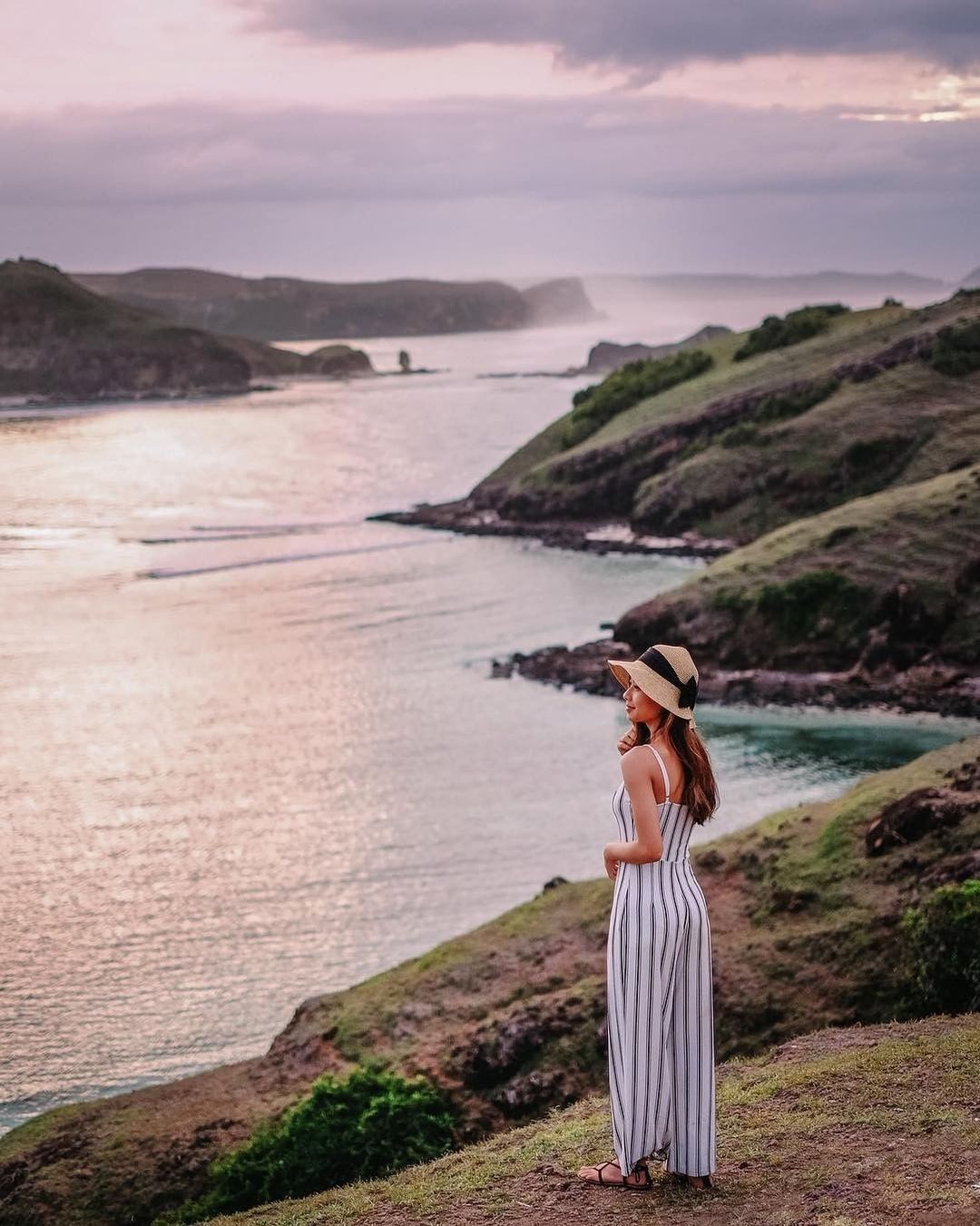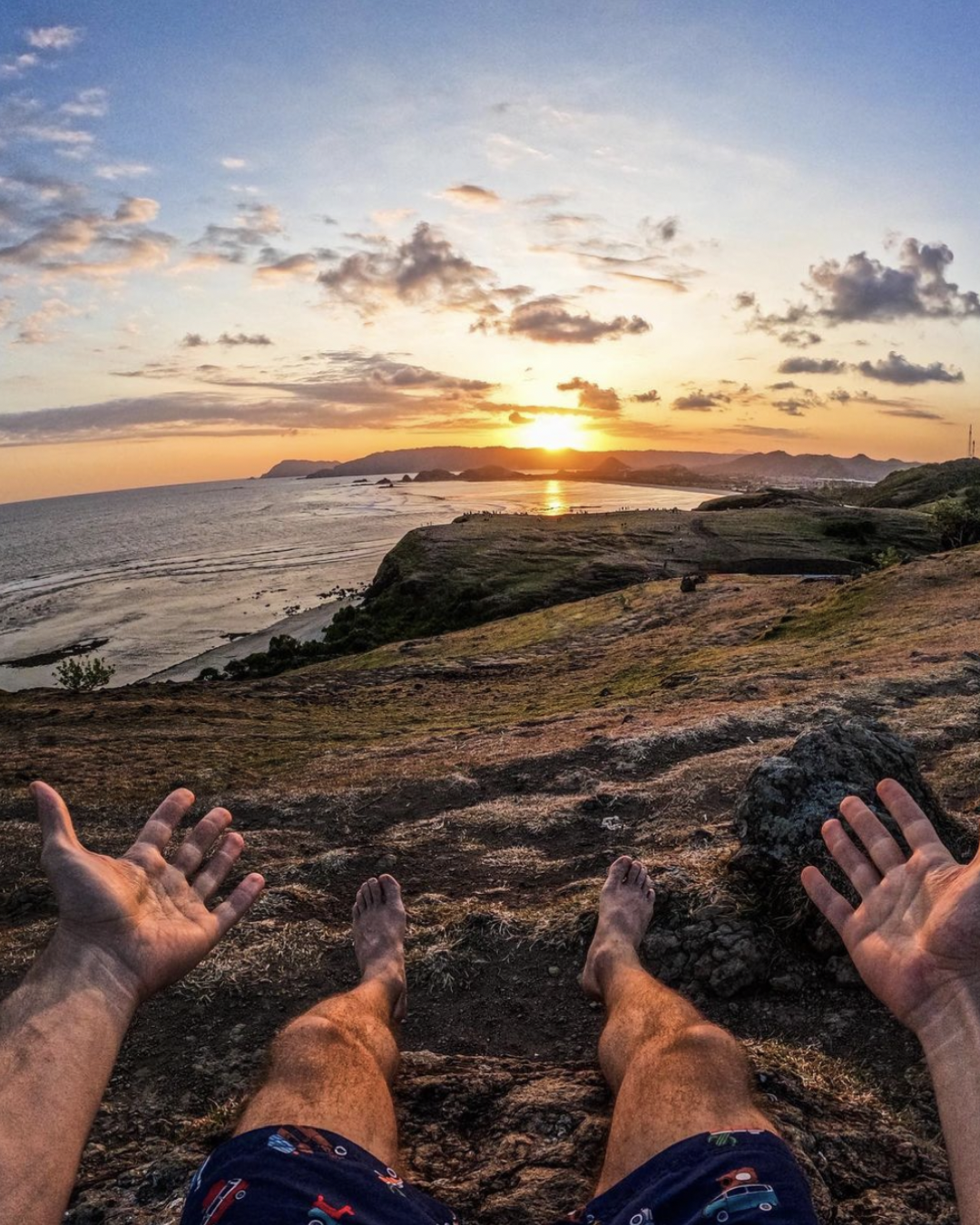 Beaches of Lombok
It is an undeveloped jewel in Lombok. You will need an extra effort to get to this wilde beach. The scenery during the trip to the beach is also magnificent, but you have to be well prepared because there are not many accommodations that you can find here.
It gets its unique color from a natural mix of crushed, dead coral and white sand. The beach really is pink, and it's worth going there if you are ready for an adventure to Lombok's east coast. It is a bit far from the regular tourist areas. You will find it tucked away in a small village locale of Sekaroh on the Ekas Peninsula. 
Semeti Beach has rocks that are shaped like pyramids and stand firmly in the middle of the ocean. The path is extremely rocky and rough, you need to climb rocks as high as 20m to get to the other side of the rocks. Behind the rock is where you can get the phenomenal view of Semeti Beach.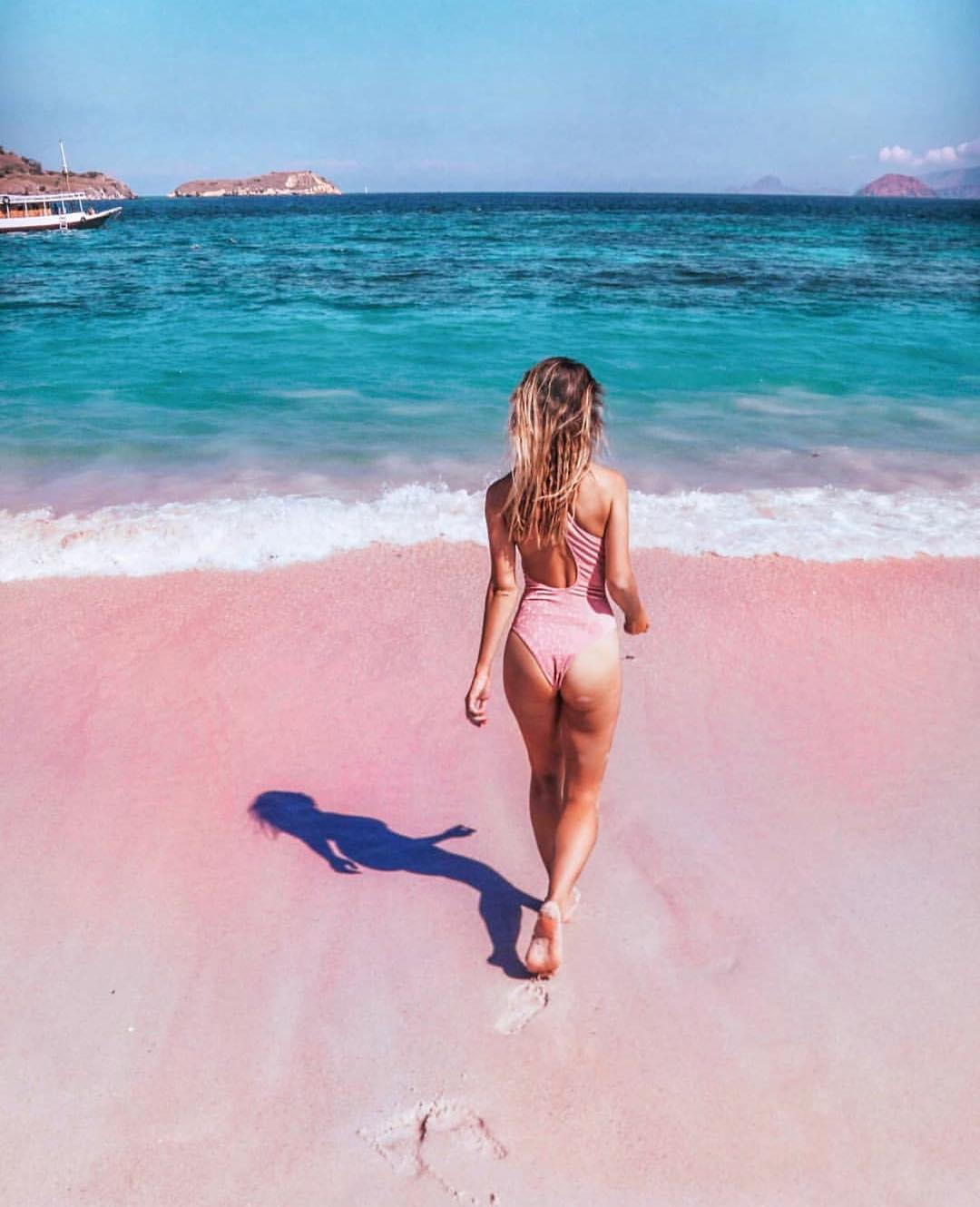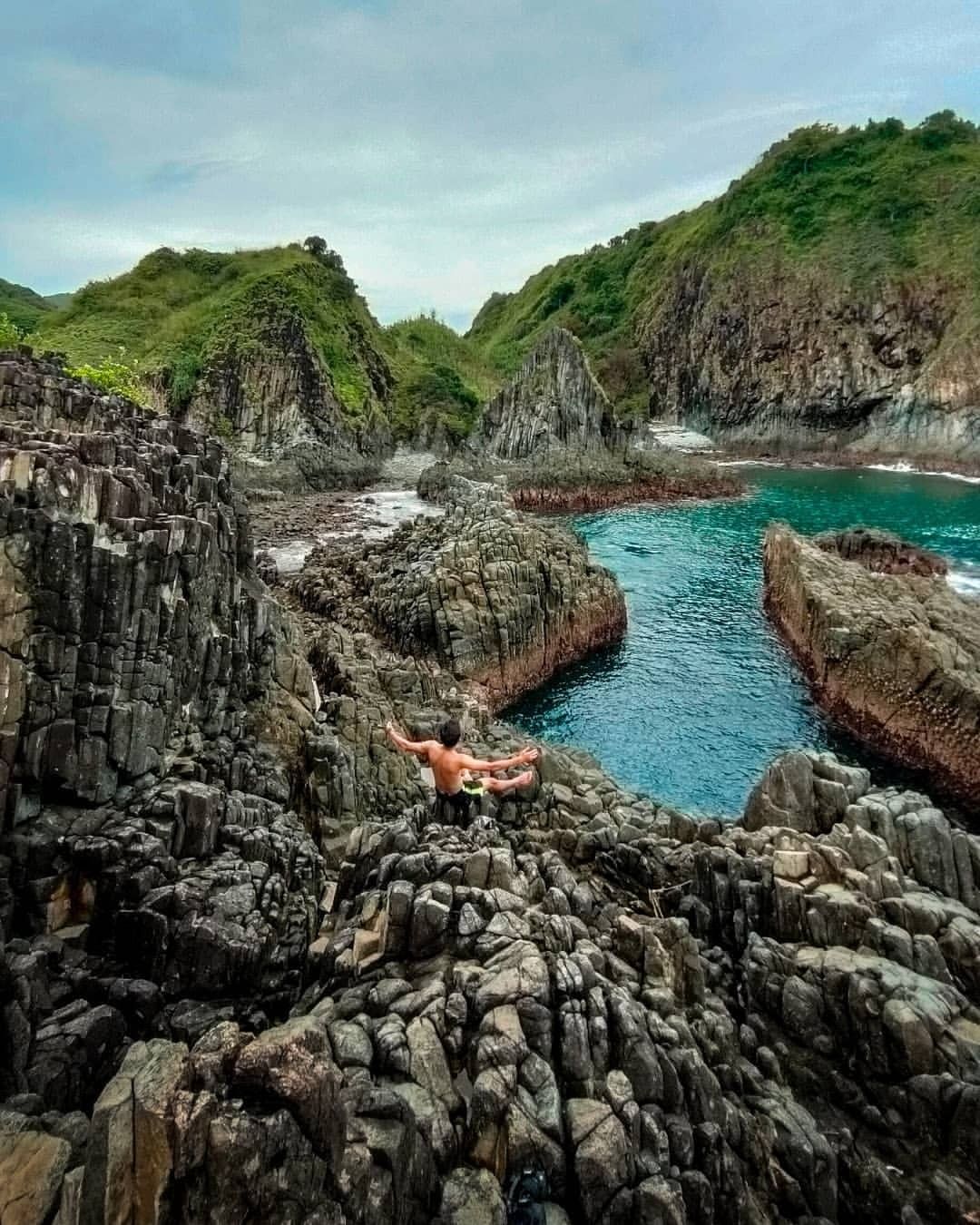 You can reach Lombok from Bali by air flight. Flights are daily, take 20-30 minutes. It is the fastest way to get to Lombok. Since June you can also get here by a fast boat (approximately 90 minutes). It is much cheaper than the flight. You can purchase a ticket on our website.