The most current information regarding coronavirus in Bali
This article is constantly being updated. Here we collect the most recent updates.
UPDATE: As of April 2021, the Indonesian Immigration Office is officially issuing business visas to enter the country. Write to us, we will help you with processing!
UPDATE: We help with business visa processing for entry into Indonesia! Write to the chat and managers will tell you more.
UPDATE: Most likely Bali will not open to foreign tourists until the end of 2020 (according to Bali Governor Wayan Koster).
UPDATE: Bali opened for domestic tourism on 1st August 2020.
UPDATE: from June 15, 2020 Emirates begins to operate Dubai-Jakarta-Dubai flights.
UPDATE: Starting June 2, 2020, Singapore permits transit through its territory.
UPDATE: Since April 2, foreign citizens are prohibited from entering Indonesia, as well as transit through its territory.
And now in more details ...
Coronavirus in Bali: what is happening today

(update of the situation on November 10, 2020)
Back in early August, Bali Governor Wayan Koster announced that Bali would open to foreign tourists on September 11, 2020, but on August 22 he issued a press release in which he made it clear that the island would most likely not open to foreign tourists until the end of 2020.
The most important news of the last month: On August 1st Bali opened for domestic tourism. Now Indonesians from Jakarta and other regions of the country can freely come to Bali for the purpose of recreation and travel.
The company MyBaliTrips.com recommends the checked up visa agency Legal Indonesia, through them, you can easily and quickly apply for a visa for arrival in Bali (electronic visa, no need to go to the consulate). Write to them - WhatsApp +62 81 796 7777 1.
Which tourist sites have already opened in Bali?
The islands of Gili and Nusa Penida were opened for visiting. Speedboats leave every day. Be sure to have a certificate of negative test result for covid-19.
We have the best deal on ticket prices for the islands: tickets to Gili and tickets to Nusa Penida.



Beaches:


Most of the beaches are already officially open: Balangan, Jimbaran, Kuta, Seminyak, Changu (Batubolong), Melasti, Pandava, Sanur, Thomas, Nyang Nyang, Geger, White Sand Beach, Ganug Payung.



Natural attractions:


Rice terraces Jatiluwih and Tegallalang, Waterfalls: Leke Leke, Sekumpul, Munduk, Krisik, Banyumala.


Temples of the island: Lempuyang, Besakih, Pura Ulan Danu, Gunung Kawi, Goa Gaja, Uluwatu, Tanah Lot.



Tourist activities: ATVs, rafting, motocross, diving, snorkeling, paragliding - all this is already working and actively receiving guests.
Note: since the situation may change, we recommend that you clarify about the opening of a particular facility shortly before the trip.
What is the situation in Bali now?
The island lives its own active life: cafes, shops, restaurants - everything works. The staff must wear masks.
Local markets also work.
People relax on the beaches, maybe even more than before :) Young people play football, fly kites (now in Bali the wind season, so many beautiful kites soar in the sky, and some of them are even illuminated!).
In general, people are calm and eagerly awaiting the opening of the borders and further improvement of the situation.
Chronicle of coronavirus in Bali (information from previous months)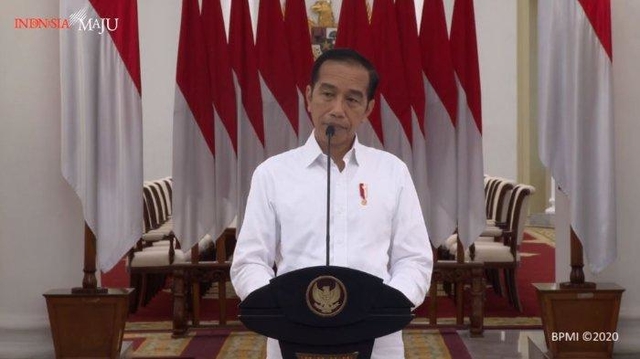 The President of Indonesia issued a statement refuting the rumors of a complete closure of the country.
Entry to Indonesia is banned only for people who over the last 14 days have been to Iran, Italy, the Vatican, Spain, France, Germany, Switzerland and the United Kingdom. 
From 20th March 2020, a 30-day arrival stamp will be cancelled for a period of one month. The stamp allowed visitors to visit the country without a visa. The option of applying for a visa upon arrival in Indonesia has also been removed. 
You can enter the country with visas obtained at the embassies and consulates of Indonesia in other countries
According to data available in the evening of 10th June, in Indonesia there are 34316 cases of coronavirus infection; 1959 people have died and 12129 people have recovered from the virus. Most of those infected are in Jakarta.
Where can I apply for a visa to travel to Bali:
in Russia visa documents are accepted by the Embassy of Indonesia in Moscow: ul. Novokuznetskaya 12, +7 (495) 951-95-49

at the Indonesian Embassy in Cambodia: 1 Oknha Nhek Tioulong St. (466), Phnom Penh, +855 23 217 934

at the Indonesian Embassy in East Timor: Dili, Timor-Leste, +670 331 7107 and in other countries
As of 18th March 2020, the Indonesian Embassy in Moscow decided to issue tourist visas (type 211) for a period of 30 days.
Transit through Malaysia and Singapore is currently close.

What is going on in Bali
temporarily from 17th March 2020 seaports on the Gili Islands are closed.


UPDATE: from June 20, 2020, visits to the Gili Islands are allowed with the help of the express test certificate for Covid-19 and wearing a mask.




From March 21 visits to tourist activities on Nusa Penida are temporarily suspended, while the island remains open for visiting.
Waterbom is closed from March 17.
a number of other tourist attractions are also temporarily closed: Ijen volcano, Borobudur, Batur, Uluwatu temple, Lempuyang, rice terraces of Jatiluvih, Goa Gaja caves, Gunung Kavi Tampaksiring complex, Tirta Empul, Sekumpul, Aling-Aling, Kanto Lampo, Kecak in Uluwatu, Melasti, Sanur.


UPDATE: the beaches of Balangan, Lovina, Leke-Leke waterfall are open.
The general situation on the island is calm: some cafes and restaurants are quarantined, but still many work. As the Chinese were banned from entering Bali, the island are calm and not crowded. Many hotels have significantly reduced accommodation prices, which is good news :)

We are constantly staying in touch, collecting the most relevant information and keeping you posted!