The most current information regarding coronavirus in Bali
This article is constantly being updated. Here we collect the most recent updates.
UPDATE: Since April 2, foreign citizens are prohibited from entering Indonesia, as well as transit through its territory.

UPDATE: Starting June 2, 2020, Singapore permits transit through its territory.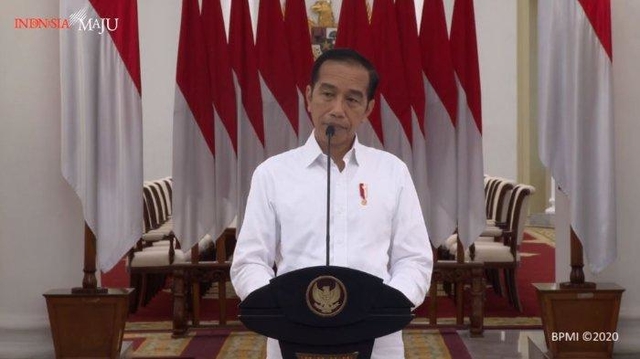 The President of Indonesia issued a statement refuting the rumors of a complete closure of the country.
Entry to Indonesia is banned only for people who over the last 14 days have been to Iran, Italy, the Vatican, Spain, France, Germany, Switzerland and the United Kingdom. 
From 20th March 2020, a 30-day arrival stamp will be cancelled for a period of one month. The stamp allowed visitors to visit the country without a visa. The option of applying for a visa upon arrival in Indonesia has also been removed. 
You can enter the country with visas obtained at the embassies and consulates of Indonesia in other countries
According to data available in the evening of 21th May, in Indonesia there are 20162 cases of coronavirus infection; 1278 people have died and 4838 people have recovered from the virus. Most of those infected are in Jakarta.
Where can I apply for a visa to travel to Bali:
in Russia visa documents are accepted by the Embassy of Indonesia in Moscow: ul. Novokuznetskaya 12, +7 (495) 951-95-49

at the Indonesian Embassy in Cambodia: 1 Oknha Nhek Tioulong St. (466), Phnom Penh, +855 23 217 934

at the Indonesian Embassy in East Timor: Dili, Timor-Leste, +670 331 7107 and in other countries
As of 18th March 2020, the Indonesian Embassy in Moscow decided to issue tourist visas (type 211) for a period of 30 days.
Transit through Malaysia and Singapore is currently close.

What is going on in Bali
temporarily from 17th March 2020 seaports on the Gili Islands are closed.
From March 21 visits to tourist activities on Nusa Penida are temporarily suspended, while the island remains open for visiting.
Waterbom is closed from March 17.
a number of other tourist attractions are also temporarily closed: Ijen volcano, Borobudur, Batur, Uluwatu temple, Lempuyang, rice terraces of Jatiluvih, Goa Gaja caves, Gunung Kavi Tampaksiring complex, Tirta Empul, Sekumpul, Aling-Aling, Kanto Lampo, Kecak in Uluwatu, Melasti, Sanur.
The general situation on the island is calm: some cafes and restaurants are quarantined, but still many work. As the Chinese were banned from entering Bali, the island are calm and not crowded. Many hotels have significantly reduced accommodation prices, which is good news :)

We are constantly staying in touch, collecting the most relevant information and keeping you posted!