Which area is the best to stay in Bali?
Bali is an island with a rich diversity of regions, each offering its unique atmosphere and catering to different types of travelers. Surfers, families with children, and party enthusiasts can all find their own piece of paradise here. So, if you're planning a short trip, it's essential not to make a mistake in choosing your area. In this article, we will tell you about the most popular ones.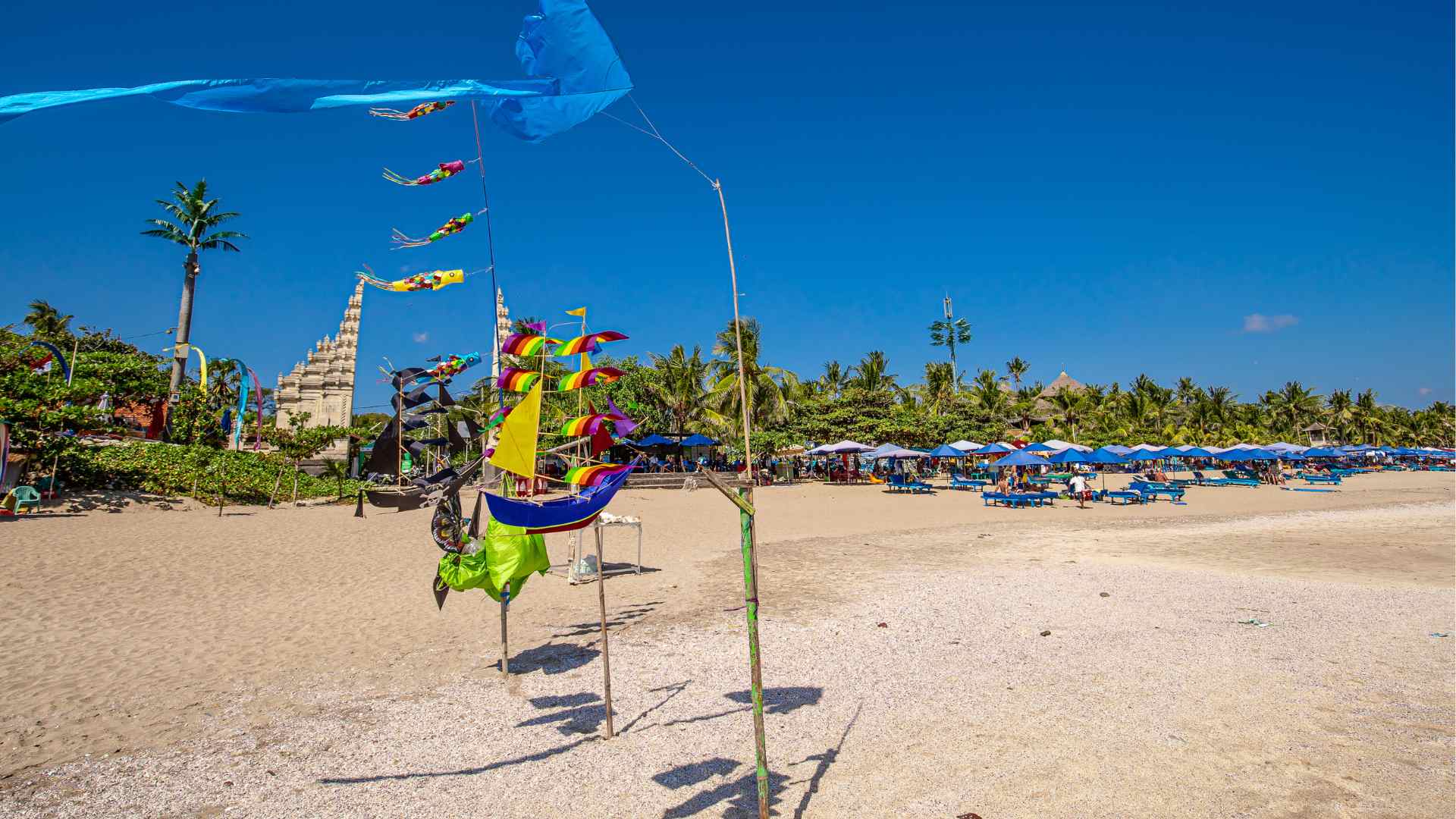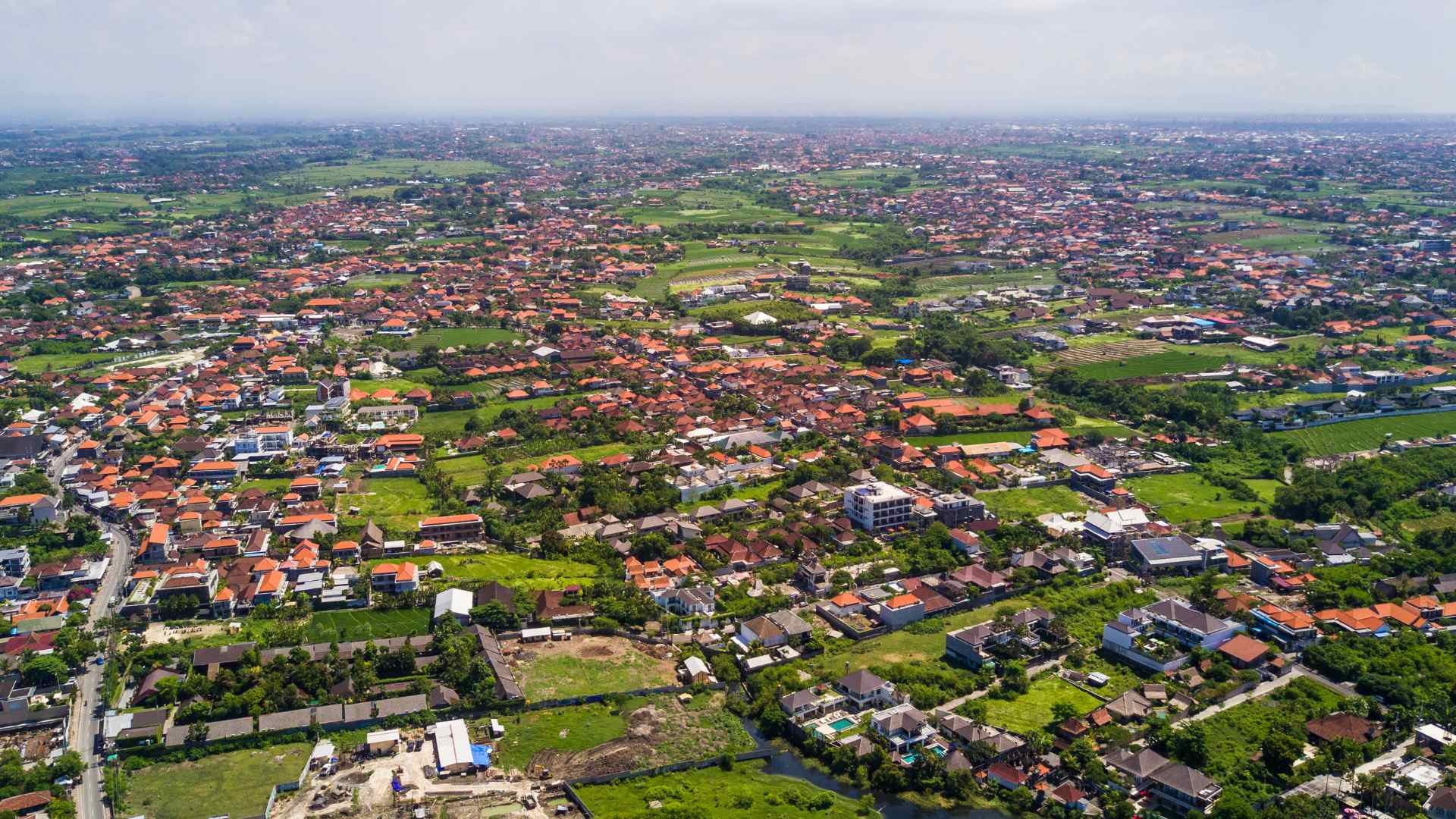 Kuta and Legian
Kuta and Legian are among the oldest and most affordable tourist areas on the island. Here, you'll find a good number of budget-friendly, though somewhat weathered, hotels, along with an abundance of shops, bars, and clubs. For novice surfers, the waves here are ideal, and there are plenty of schools to teach you the art of surfing. The Kuta area is a great choice for those looking to master the art of surfing, operating on a limited budget, enjoying nightlife, yet not overly concerned about its quality.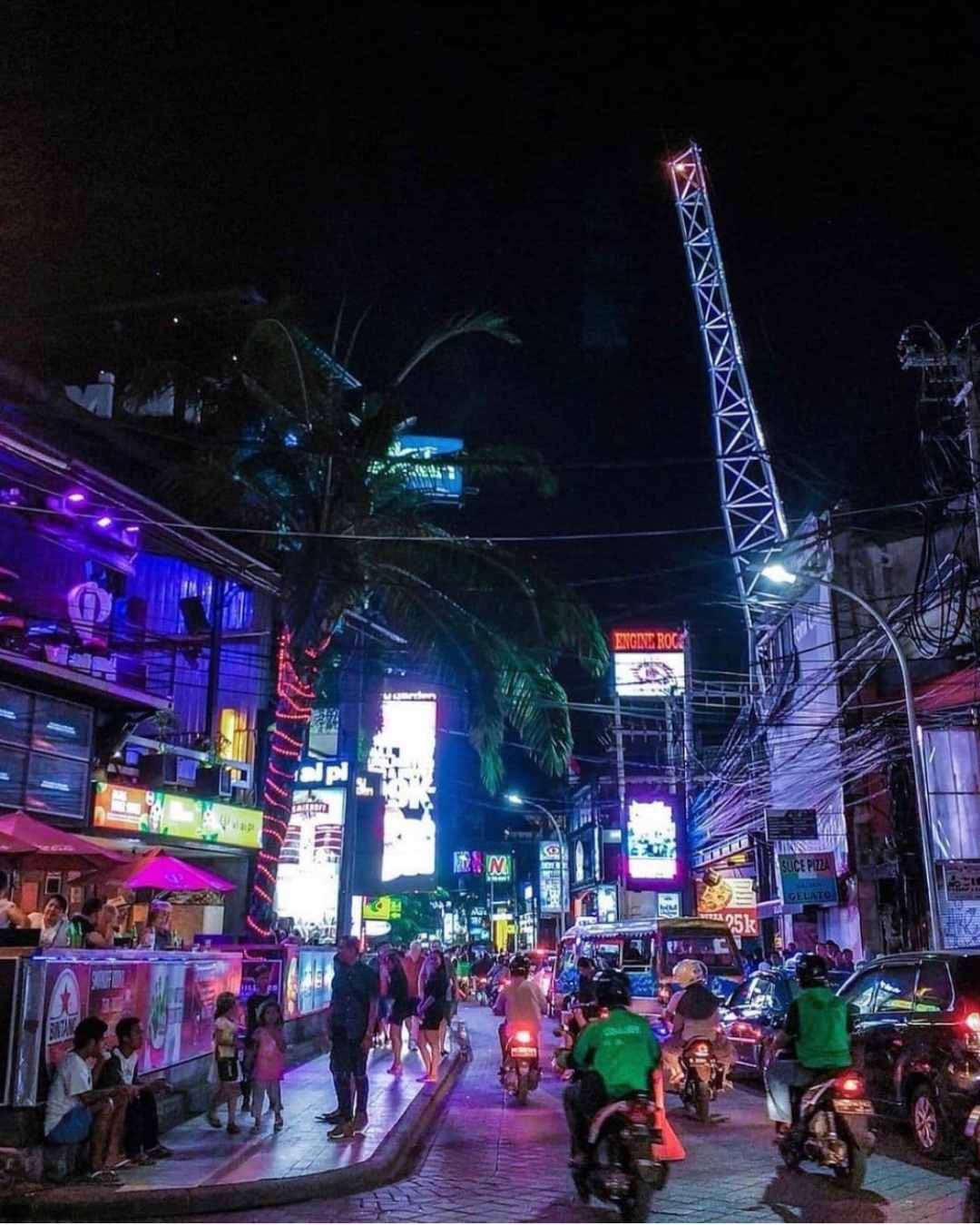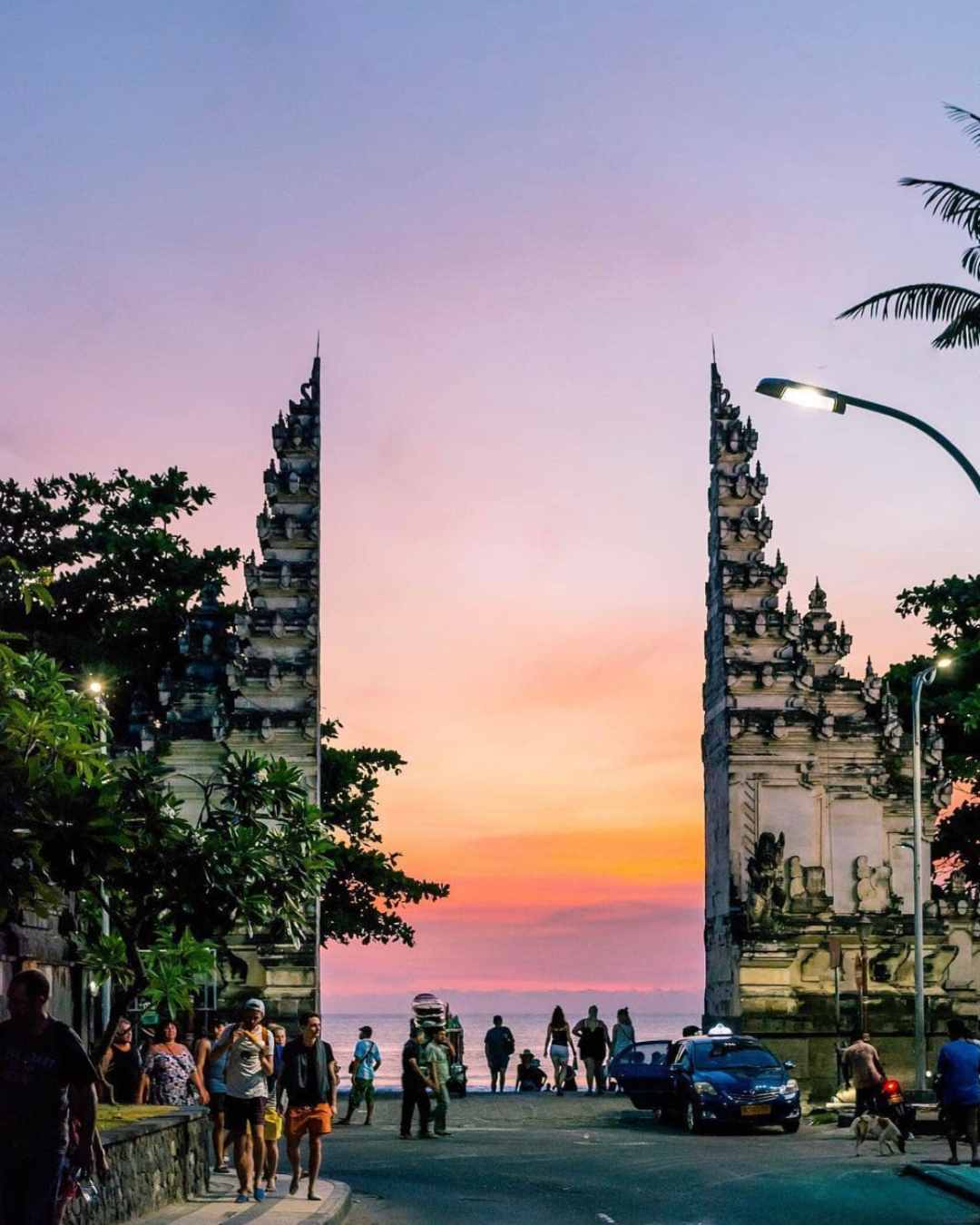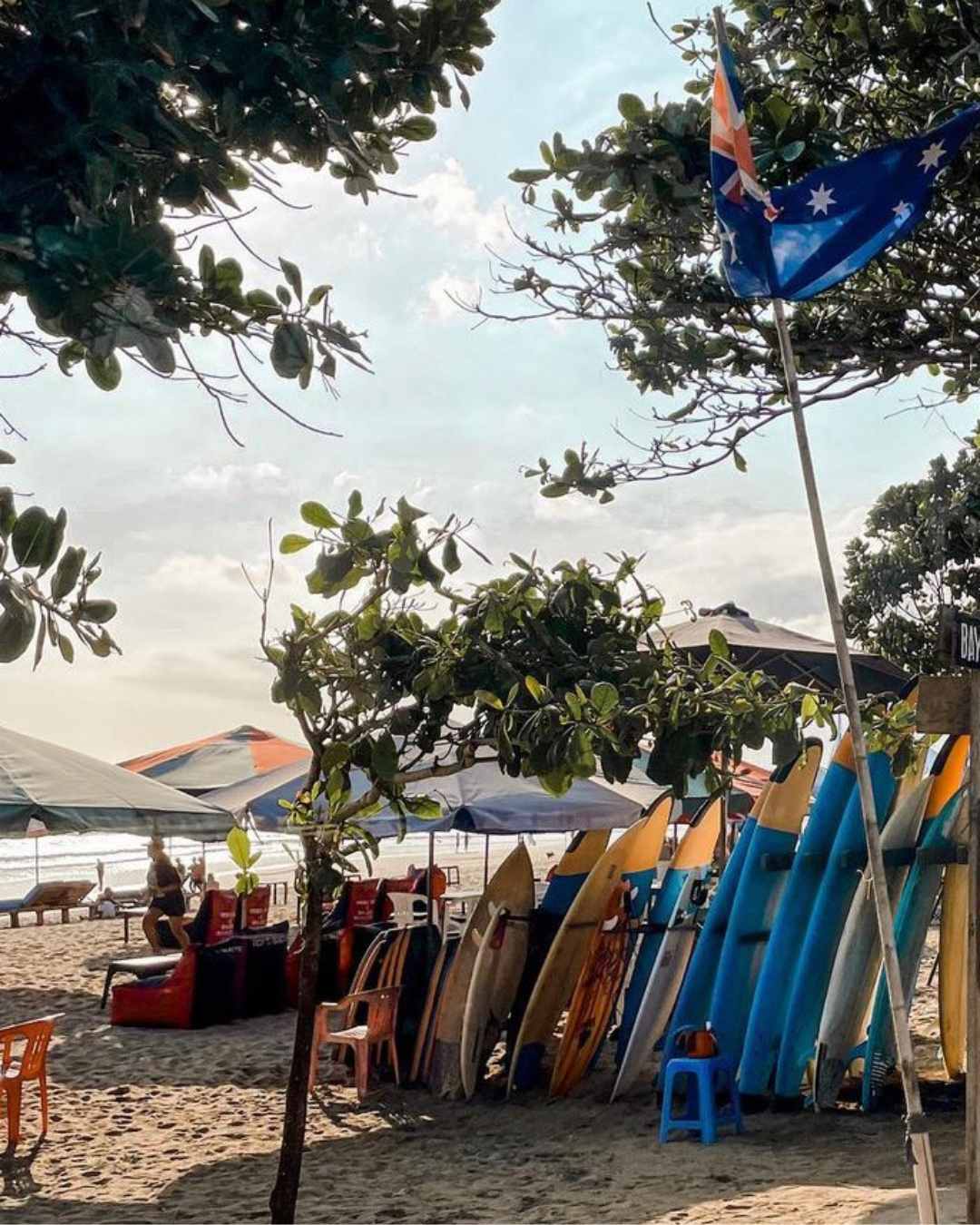 Seminyak
Seminyak is a luxurious district located to the north of Kuta, attracting more discerning travelers. Here, you'll find a plethora of vibrant establishments, high-end shops, and top-class hotels and nightclubs. Life in Seminyak never stops, making it the ideal choice for tourists with higher budgets who prioritize the quality of hotels and nightlife.

Photo: La Plancha, Woobar, Potato Head
Umalas, Berawa, Canggu
These are the trendiest districts in Bali, capturing the hearts of many travelers with their stylish cafes, bars, co-working spaces, and designer shops. Despite the frequent traffic jams, elevated prices, gray sand beaches, and powerful waves, tourists flock here. Canggu, in particular, boasts the highest concentration of trendy spots, exuding a hipster vibe. You can have a great time here, watching sunsets over the ocean and sipping cocktails at one of the atmospheric beach clubs. Accommodation options include boutique hotels, numerous guesthouses, and villas at relatively high prices.

Photo: Finns, Penny Lane, La Brisa
Pererenan
A new and burgeoning district located to the north of Canggu, Pererenan is steadily winning the hearts of travelers who value tranquility and seclusion yet are ready to dive into the hipster scene at any moment. Here, lush greenery still thrives, and you'll find numerous modern villas with clean interiors and budding establishments. Rental rates here remain relatively more affordable compared to neighboring Canggu. Currently, there is a significant amount of real estate for sale in this area, making it an up-and-coming destination.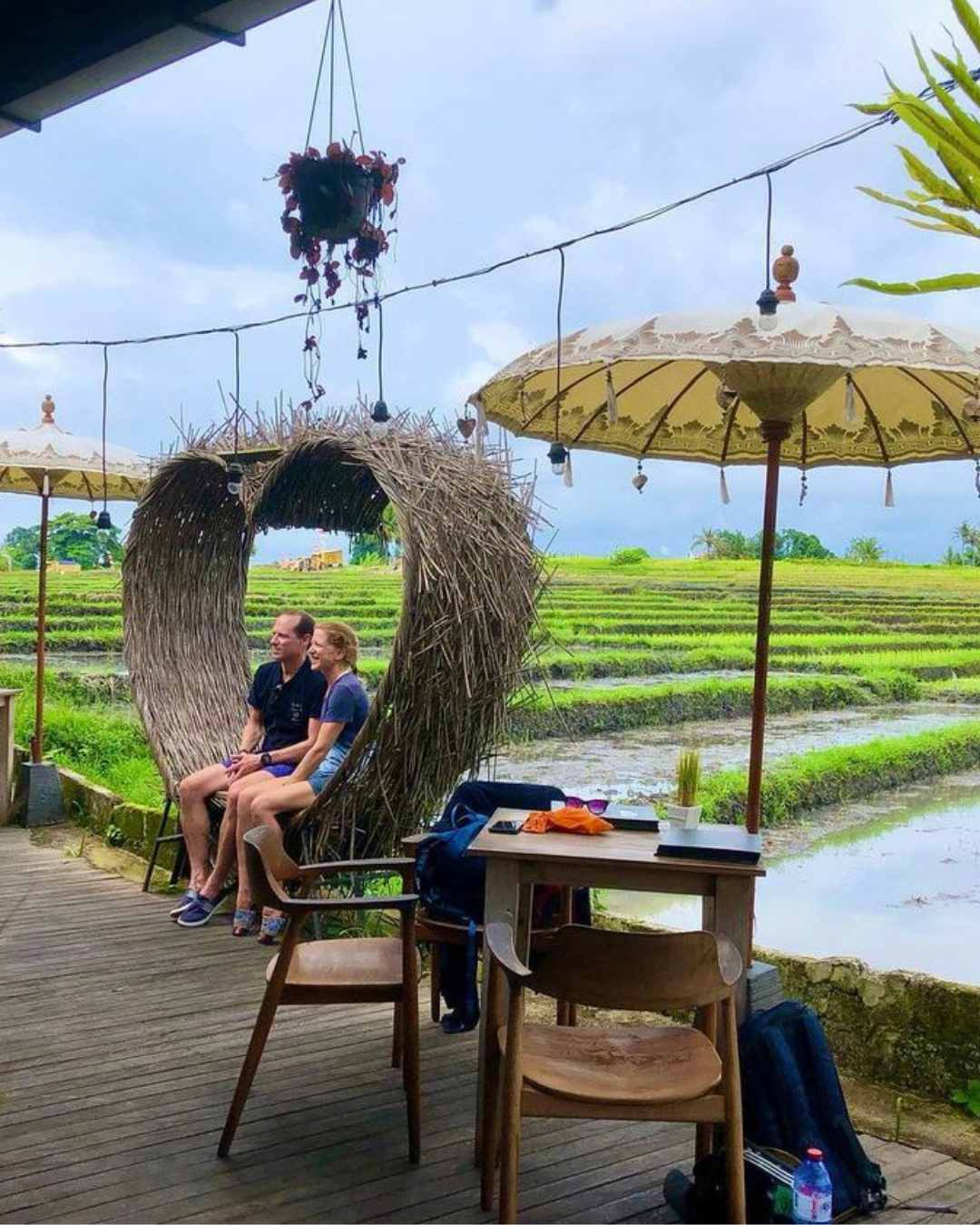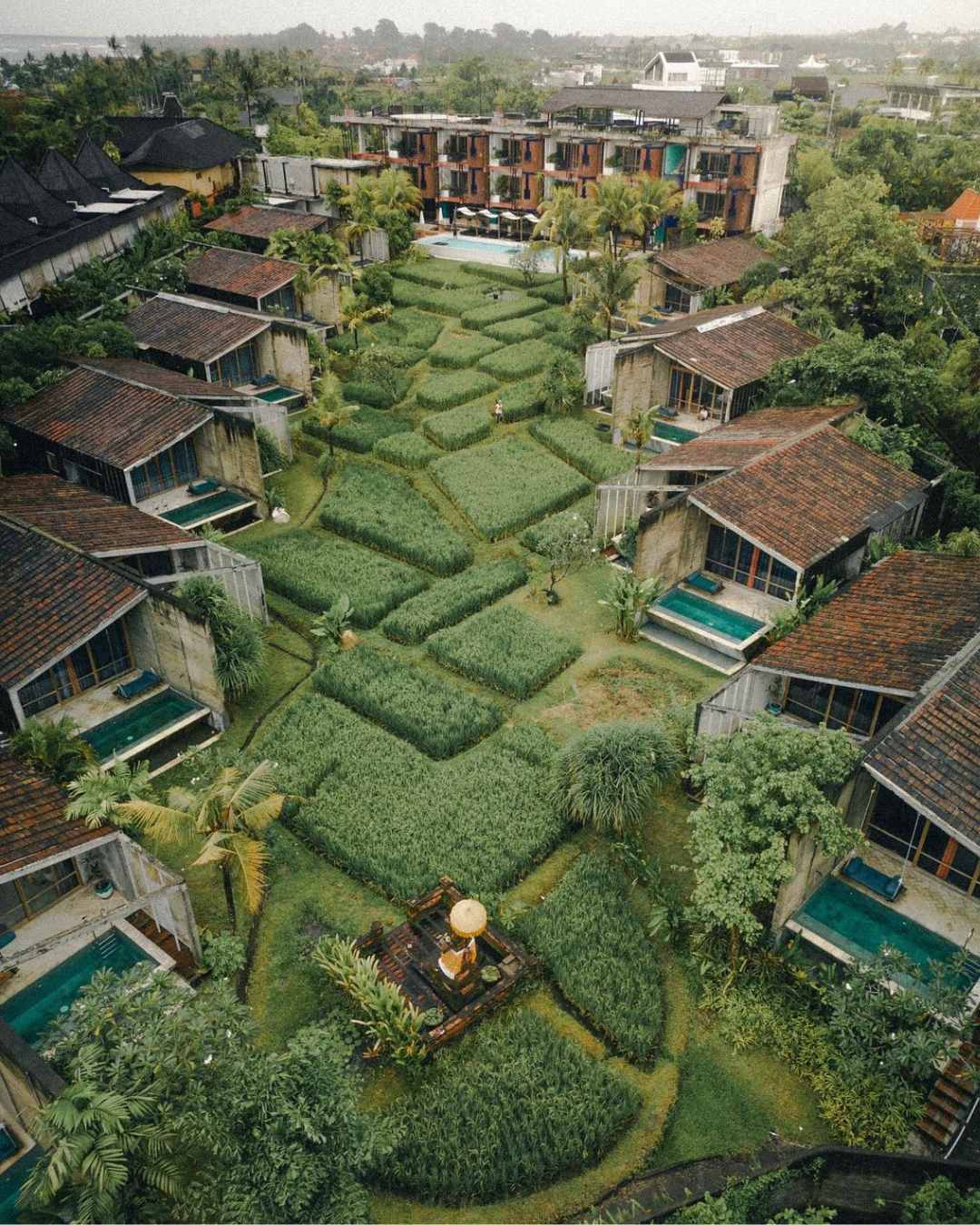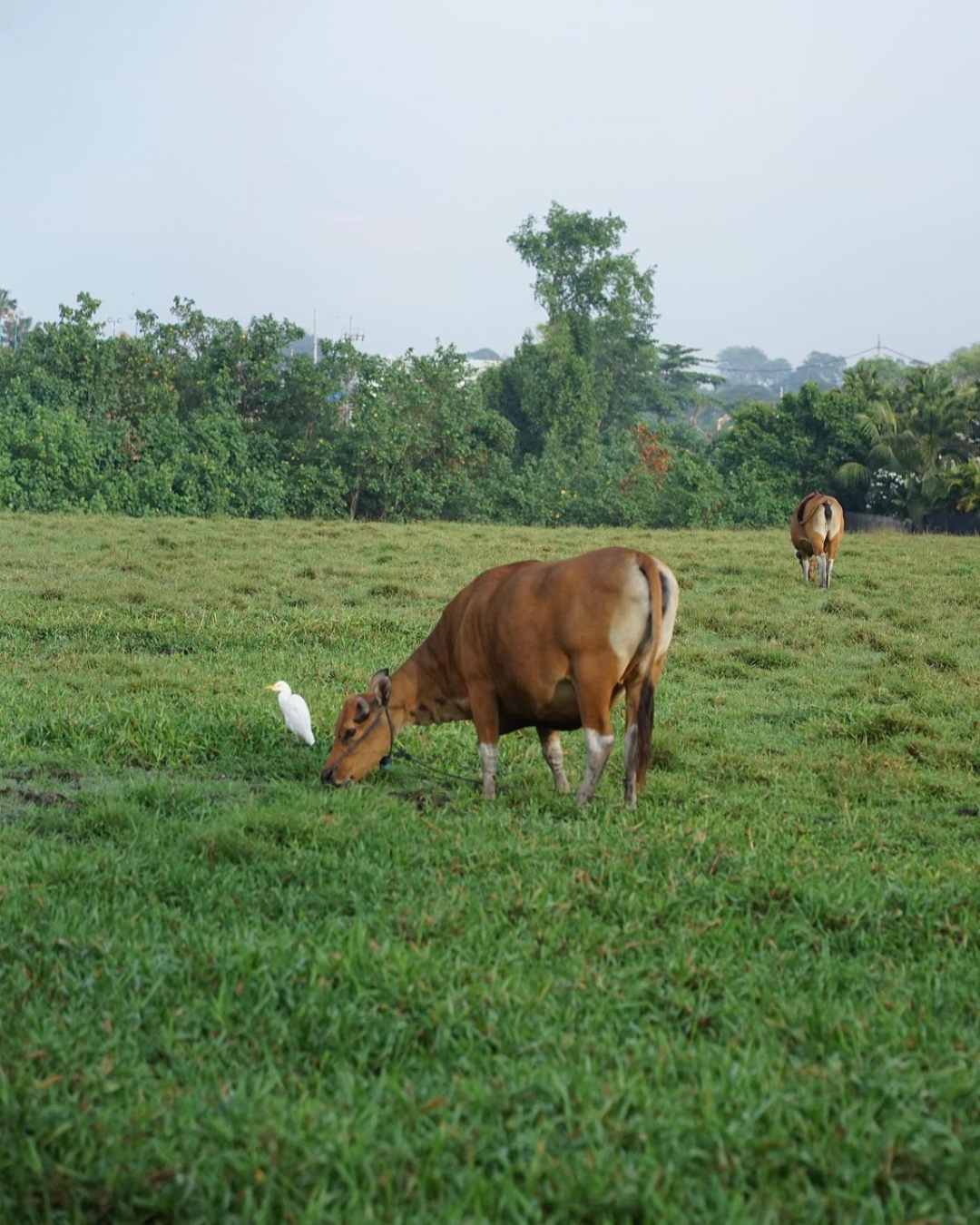 Ubud
Another tourist district nestled far from the ocean's coastline amidst the picturesque jungles in the heart of Bali, Ubud draws in vegans, yogis, and enthusiasts of various spiritual practices. Ubud is also considered the cultural capital of Bali, thanks to its plethora of museums, art galleries, and a creative atmosphere crafted by local artists and artisans. Here, you'll find plenty of vegan cafes, yoga centers, premium spa salons, cozy villas, and unique eco-boutique hotels. It's important to note that despite the spiritual nature of this place, Ubud also hosts its share of parties. They typically conclude early and often take place without alcohol. Compared to the bustling areas of Kuta, Canggu, and Seminyak, life here quiets down by 9-10 in the evening.

Photo: Antonio Blanco museum, Akasha restaurant, Yoga Barn
If your time in Bali is limited, we strongly recommend spending at least two to three days in Ubud to fully immerse yourself in the atmosphere of this remarkable place. Exploring Bali is incomplete without visiting Ubud. Moreover, this region boasts numerous attractions, including renowned rice terraces, waterfalls, monkey forests, and traditional Balinese temples. You can explore all of this in just one day by joining our tour.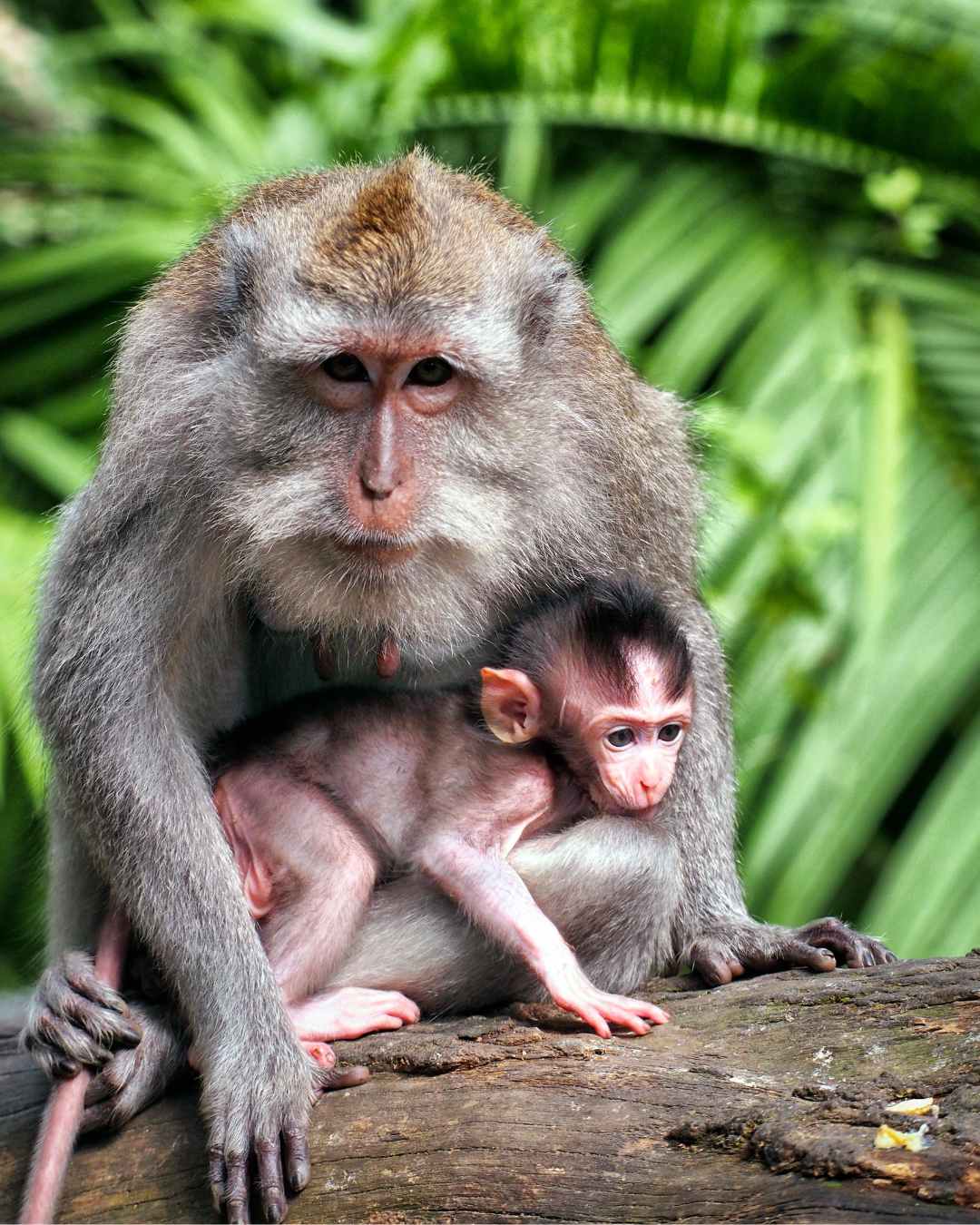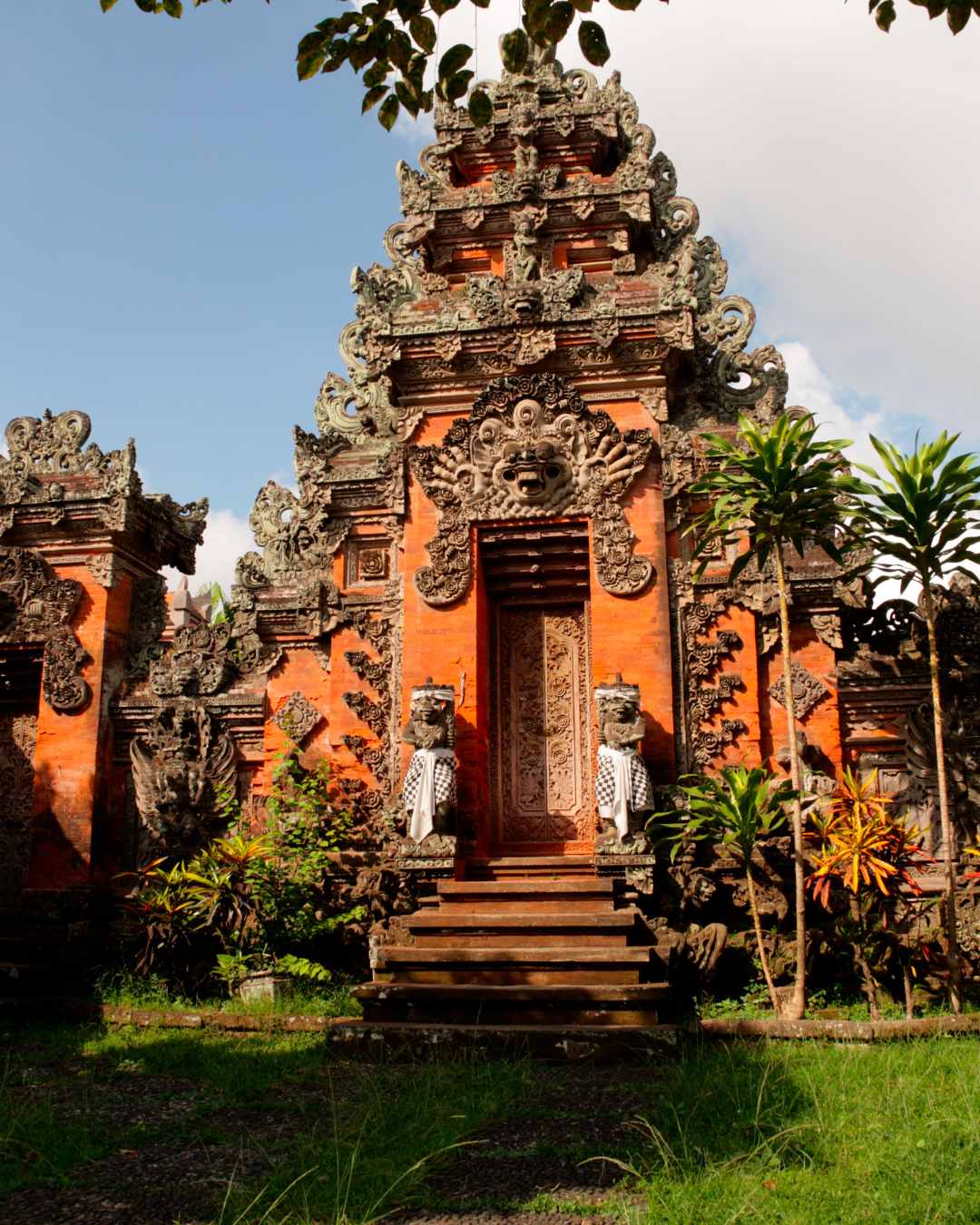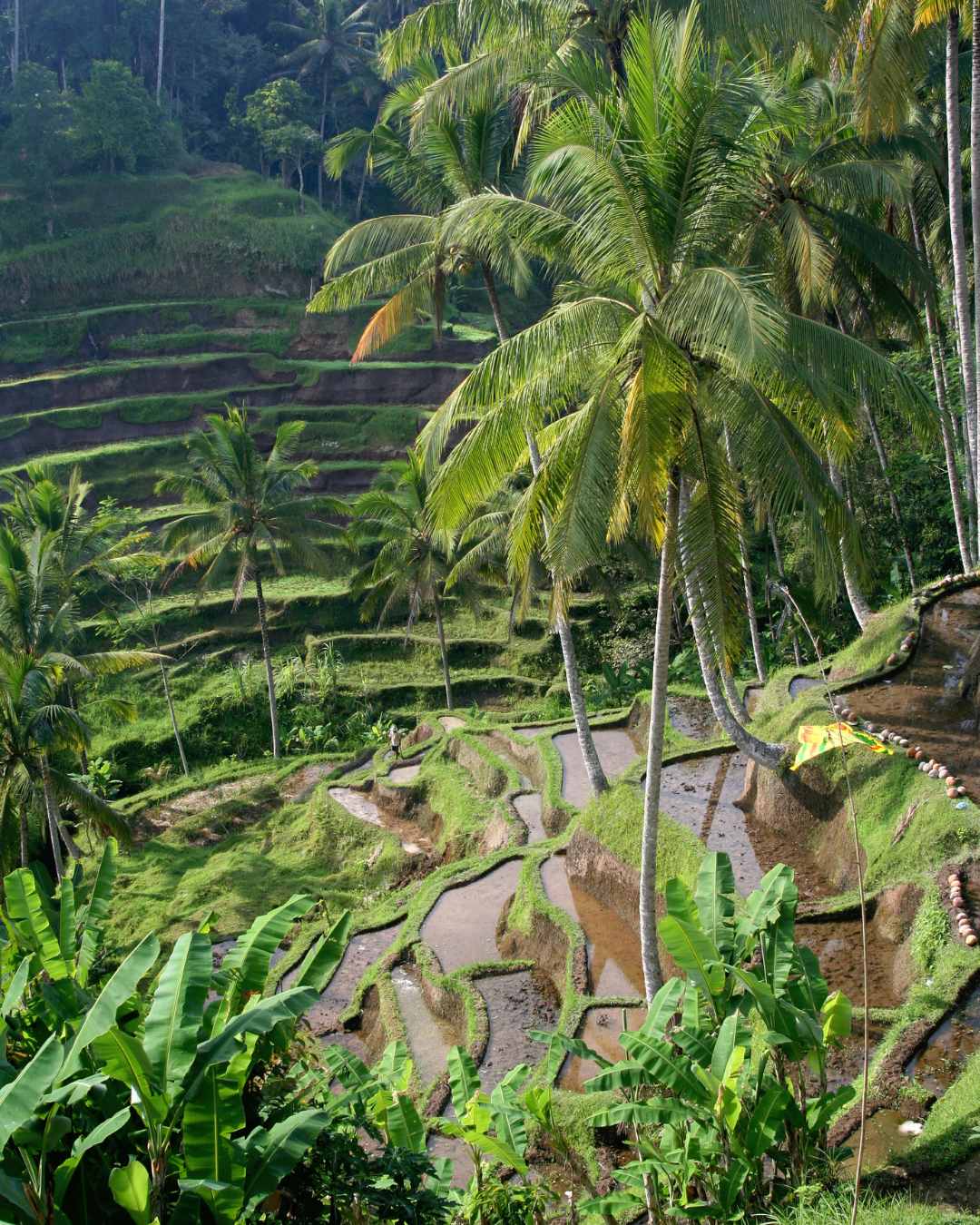 Sanur
One of Bali's oldest districts, primarily attracting retirees and families with children. In Sanur, you'll find relatively budget-friendly accommodation options, as well as calm waters and, surprisingly, a long pedestrian promenade along the beach.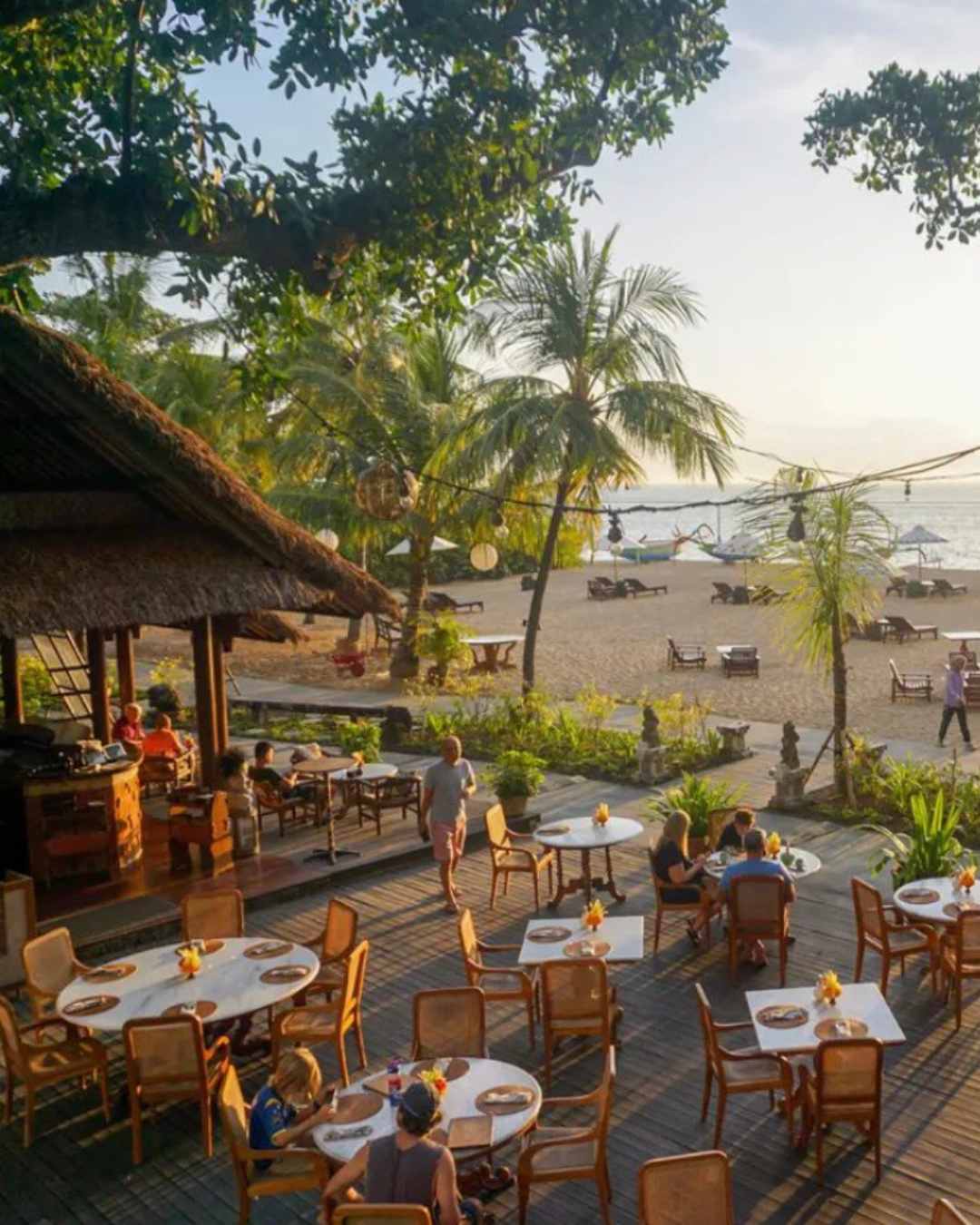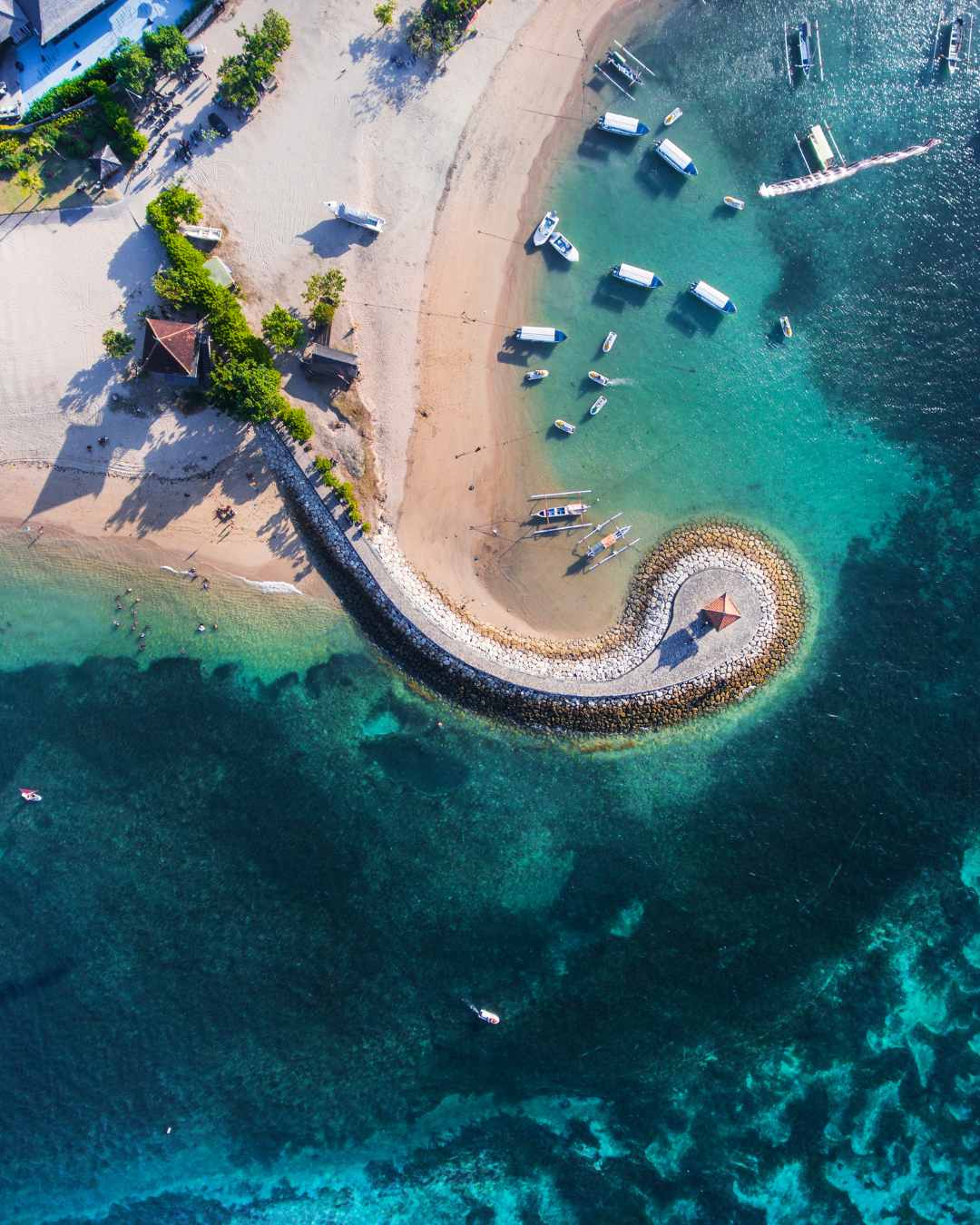 Jimbaran
Jimbaran is a densely populated and accessible tourist area that was once a fishing village. It is situated between the airport and the Bukit Peninsula. While this area doesn't have as many trendy establishments, it boasts a fish market and numerous seafood restaurants right on the coast. At sunset, you can savor the freshest seafood here. Jimbaran is located in a bay, and the ocean waves are usually gentle. It's often a peaceful spot for swimming, especially in the morning. In Jimbaran, you can also find several beach clubs and luxurious hotels like FOUR SEASONS and Movenpick.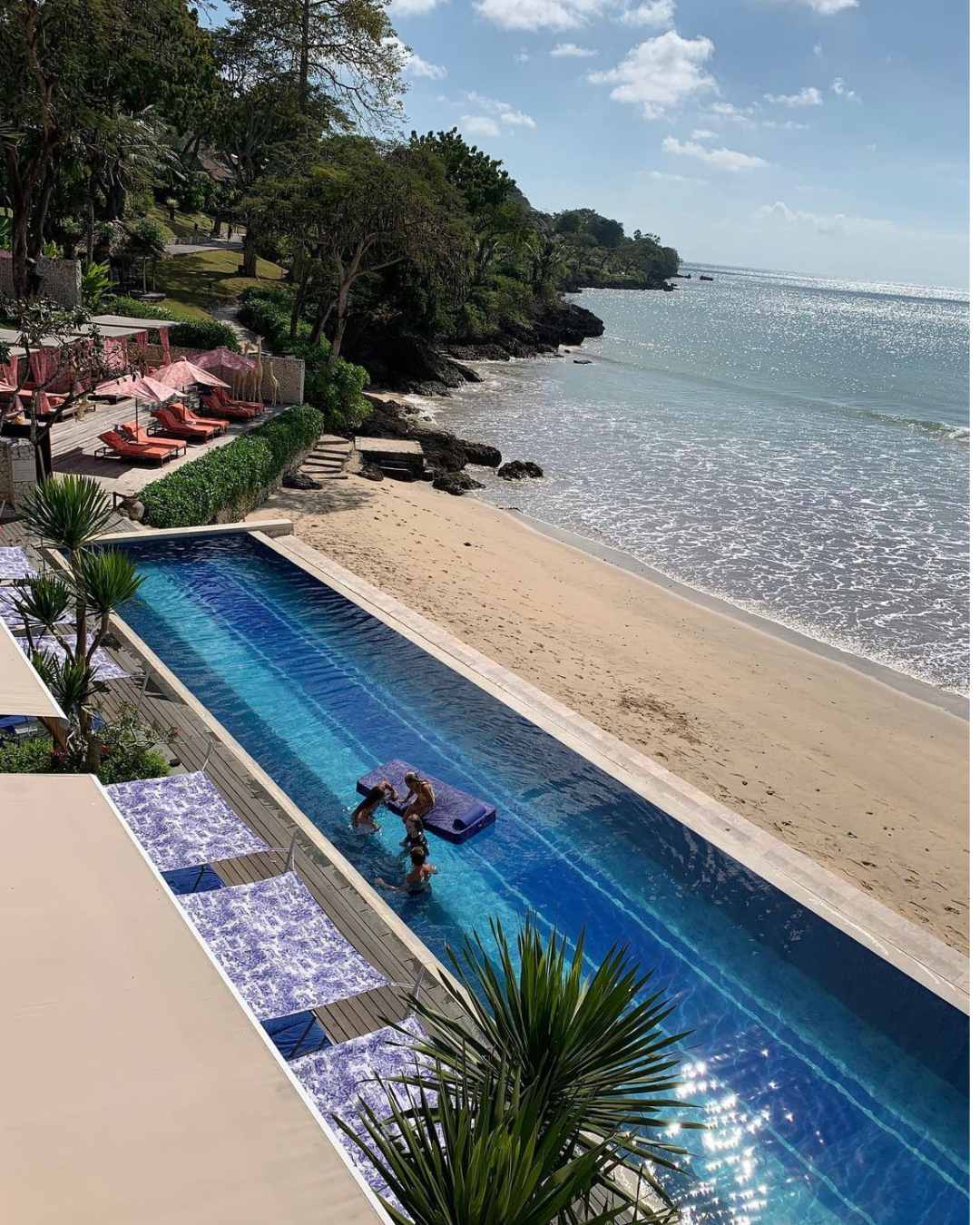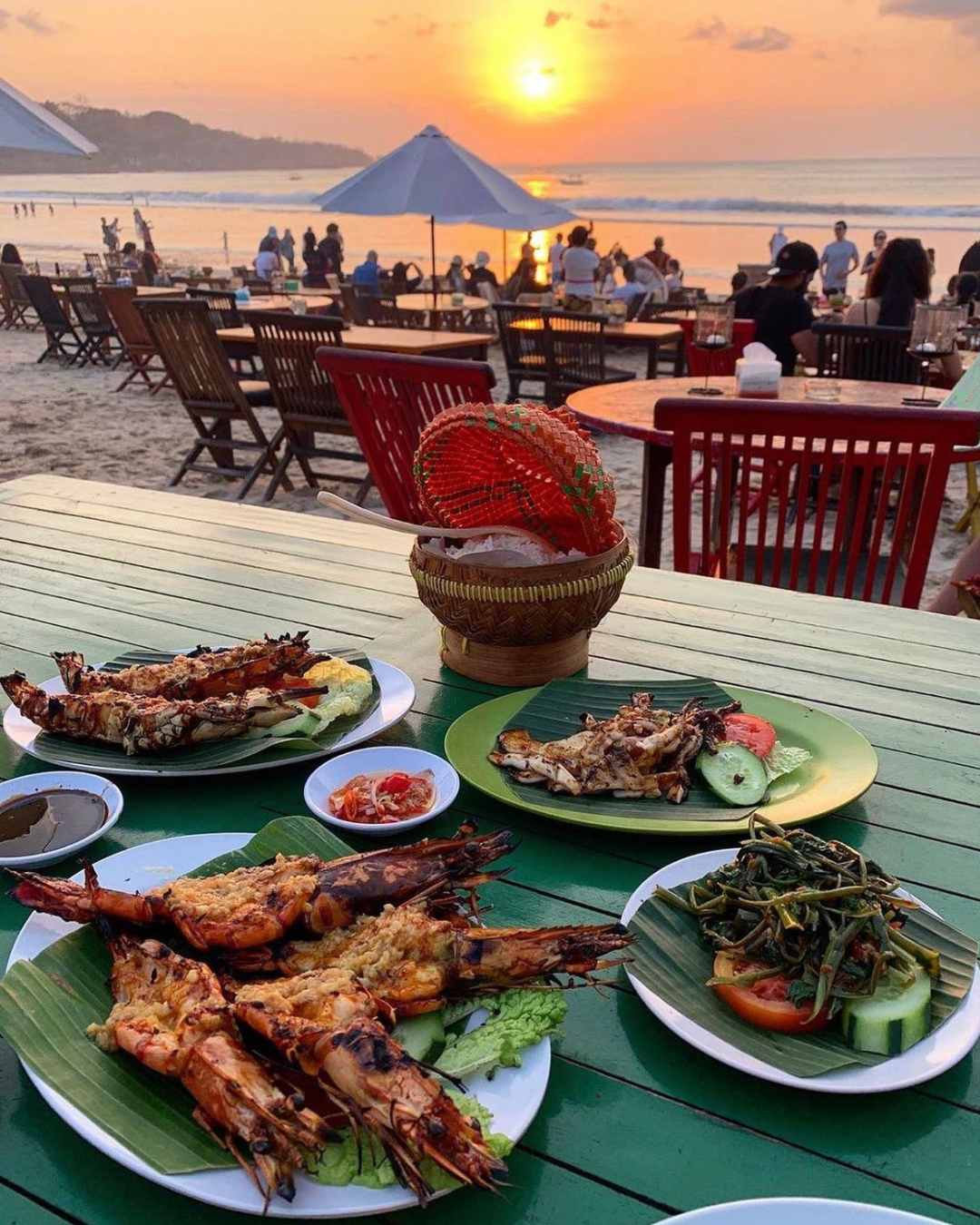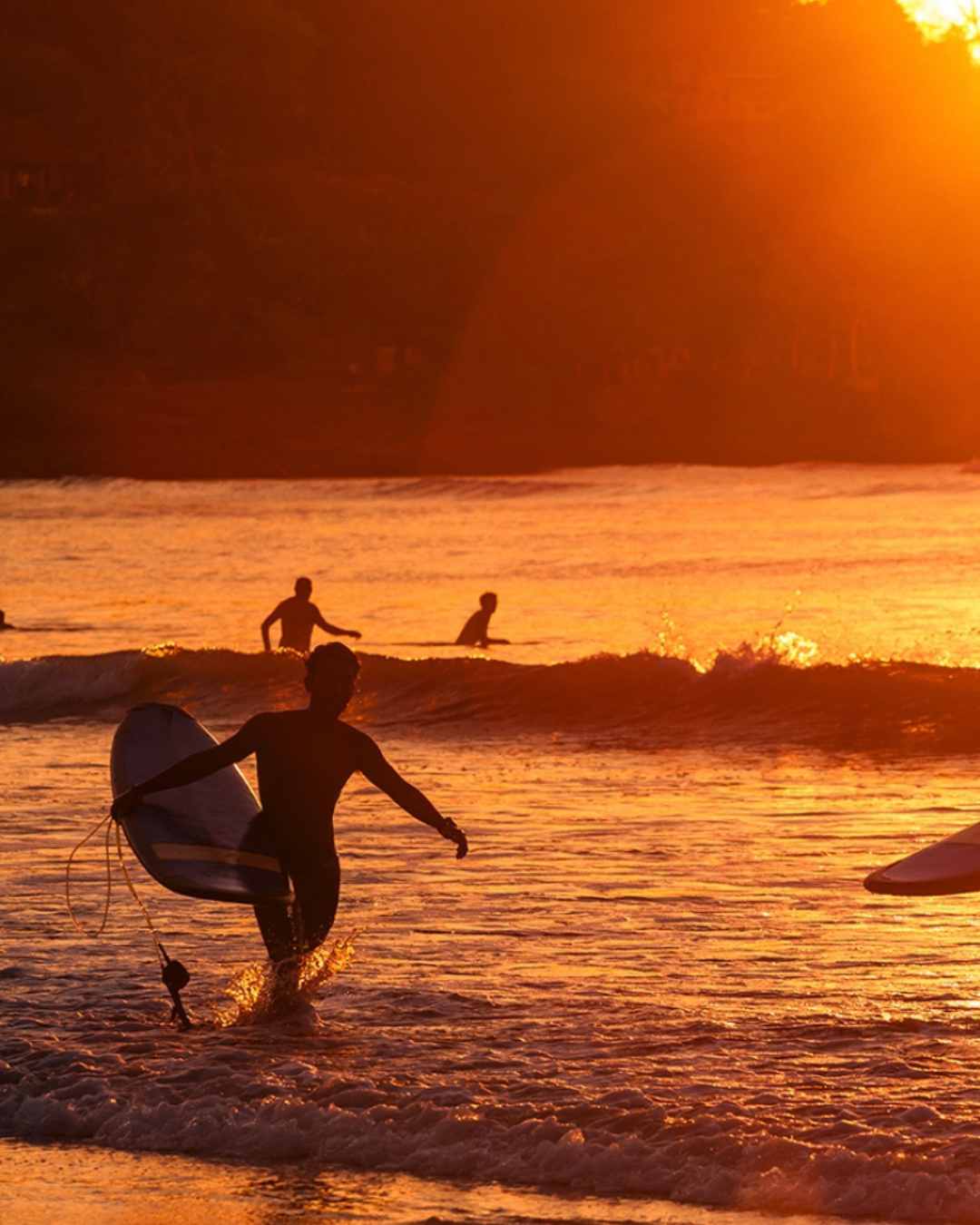 Bukit (Ungasan, Uluwatu, Petjatu, Kelod)
Bukit is a peninsula in the south of Bali. The climate here is slightly drier than in other parts of the island, making it an excellent choice for those who fear seasonal rains. This region is renowned for its beautiful beaches, top surfing spots, and magnificent sunsets. Infrastructure is actively developing here, with a plethora of luxurious villas, guesthouses, and prestigious hotels. Bukit also offers many beautiful beach clubs and swimming spots. We even offer a tour of the best beaches in Bukit.

Photo: Single Fin Uluwatu, Karma Beach
Nusa Dua
Nusa Dua is the district for those seeking luxurious getaways in hotels with high-end amenities: private beaches, pools, bars, and entertainment, including the all-inclusive option. Within Nusa Dua itself, the choice of active entertainment is limited, but you can enjoy theatrical performances at the level of Broadway musicals, such as the "Devdan Show", visit the Bali Collection shopping center, or even go paragliding over the peninsula.

Photo: Melia Bali
Amed
Amed is a tranquil corner on the eastern coast of Bali, designed for those seeking solitude. It's not easily accessible from the main tourist areas, and the infrastructure here is not as developed. However, Amed is renowned for its incredible sunrises, where the sun illuminates Mount Rinjani on the neighboring island of Lombok, as well as sunsets behind the mighty Mount Agung. Amed is home to a world-class dive spot: a sunken American military ship. There are hardly any hotels in the area, only cozy homestays, and the choice of cafes is quite limited. Extended stays in Amed may become boring, but coming here for a few days to immerse yourself in marine adventures is definitely worth it.

Photo: Sunsetpoint Amed
Lovina
Lovina is a remote area in the north of Bali, considered a resort region even though tourists don't visit here as frequently. The infrastructure is also not highly developed, but there are some decent hotels. Lovina's main feature is the dolphins that come here at sunrise. You can organize a tour and come to Lovina for a few days to experience this unique attraction.

We believe that each region of Bali has its unique atmosphere, and exploring all of them is worth it. However, most of us have limited vacation days, and it's essential to make the most of our time to see the main attractions. For those who want to get the most out of their trip, visit various regions, and not worry about planning the route, we offer our custom package deals.