Do you want to get to know the culture of Indonesia better and enjoy a theatrical production of Broadway musicals? All this is possible at the Devdan show!
Devdan show is a unique dance and theater production that tells about the diversity of cultures of the peoples of Indonesia. The show is adapted to a foreign audience and is distinguished by the colorful national costumes and scenery and the dynamism of the narrative. The elements of a fire show and aerial acrobatics add additional effect to the production.
Treat yourself and your loved ones with unforgettable emotions and the flavor of the Balinese theater!
Choose trip date and ticket
Ticket
Company
Rating
Price
C category tickets

Shows: every Monday, Wednesday, Saturday

Company:
Nusa Dua Theatre

290 000 idr

290 000 idr

Details Book
* The discount could be applied for organized groups only from one address for pick up and drop off.
SHOW MORE
What To Expect
Transfer
If you have not booked an additional transfer, then you need to get to the theatre yourself. The show starts at 19:30.
The program of the show
The performance tells about the diversity of cultures of the peoples inhabiting Indonesia. The story in the presentation begins with the island of Bali and then smoothly moves to other islands of the Indonesian archipelago.
Parts of the show:
Sacred Bali
Kecak dance
Lesung dance
Odalan
Beautiful Sumatra
Saman dance
Pecut dance
Rain dance
Magical Java
Java warior
Wayang
Bedhaya dance
Mythical Kalimantan
Water dance
Dayak
Fishing port
Exotic Papua
Please note: seats are indicated according to ticket category (in the pictire below)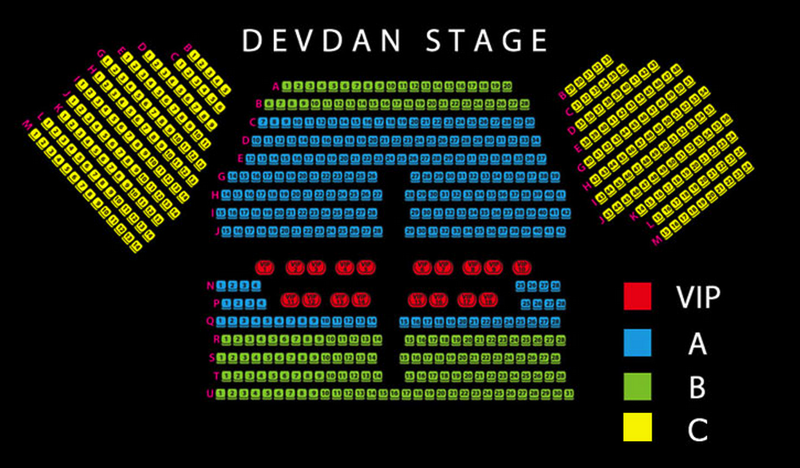 Reviews
Theatre

(company: Nusa Dua Theatre)

Постановка очень высокого уровня. Остались под впечатлением !!

I RECOMMENDED THIS TOUR
Cancellation Policy
A refund for the service is made with a deduction of 50% of the order value if the cancellation is made by the client less than 24 hours before the start of the event;
The refund is made in IDR, or at the currency conversion rate set by the banks of Indonesia and the Recipient's bank on the day of payment;
A full refund is made if the contractor (provider) is unable to provide the service in full.;
The deadline for consideration of a refund is up to 5 working days from the date of the request.;
The refund period is up to 14 working days from the date of the request.