Secret Places of Bali: 5 little-known attractions
Banyu Wana Amerta Waterfall
To capture a stunning photo against the backdrop of waterfalls without any strangers, bloggers either arrive very early or wait patiently for their turn. Banyu Wana Amerta is one of the few waterfalls in Bali where you can find yourself completely alone. It has not yet made it onto the list of popular tourist spots.
The journey to the waterfall takes around 20 minutes. The ascent and descent do not require special physical preparation, but for an additional fee of 50,000 rupiahs, you can cover the entire path on a scooter. Down below, you'll find two waterfalls. The first one is a powerful stream of water cascading into a shallow basin surrounded by vegetation-covered cliffs. The second waterfall looks exceptionally unique as the water gushes out from the mountain rocks in a cascading manner.
You can visit this waterfall while heading to the northern regions of Bali, such as Munduk and Bedugul. These areas have perhaps the highest concentration of waterfalls on the island. You can explore them in our Bali waterfall tour.
The entrance fee is 40,000 IDR per person.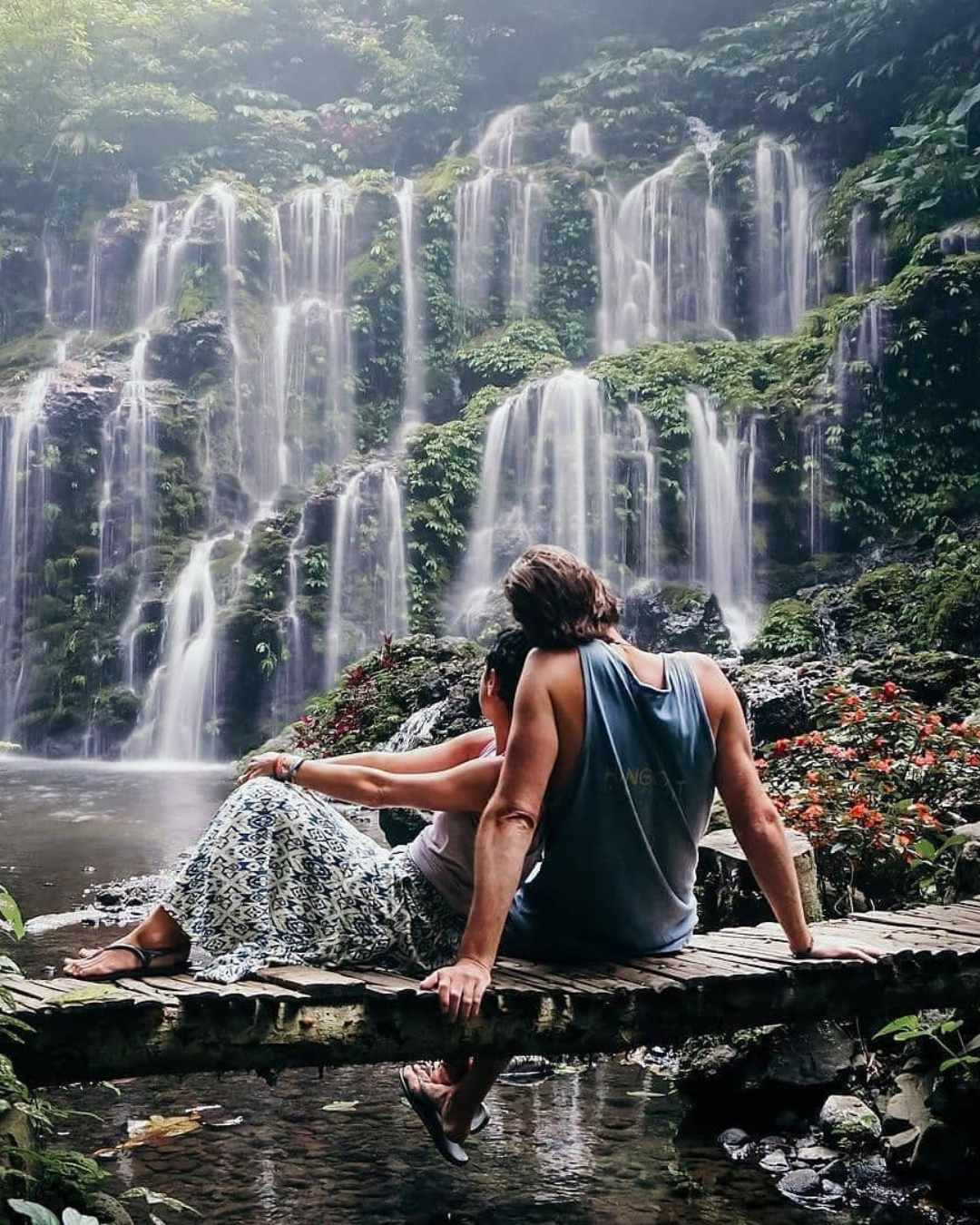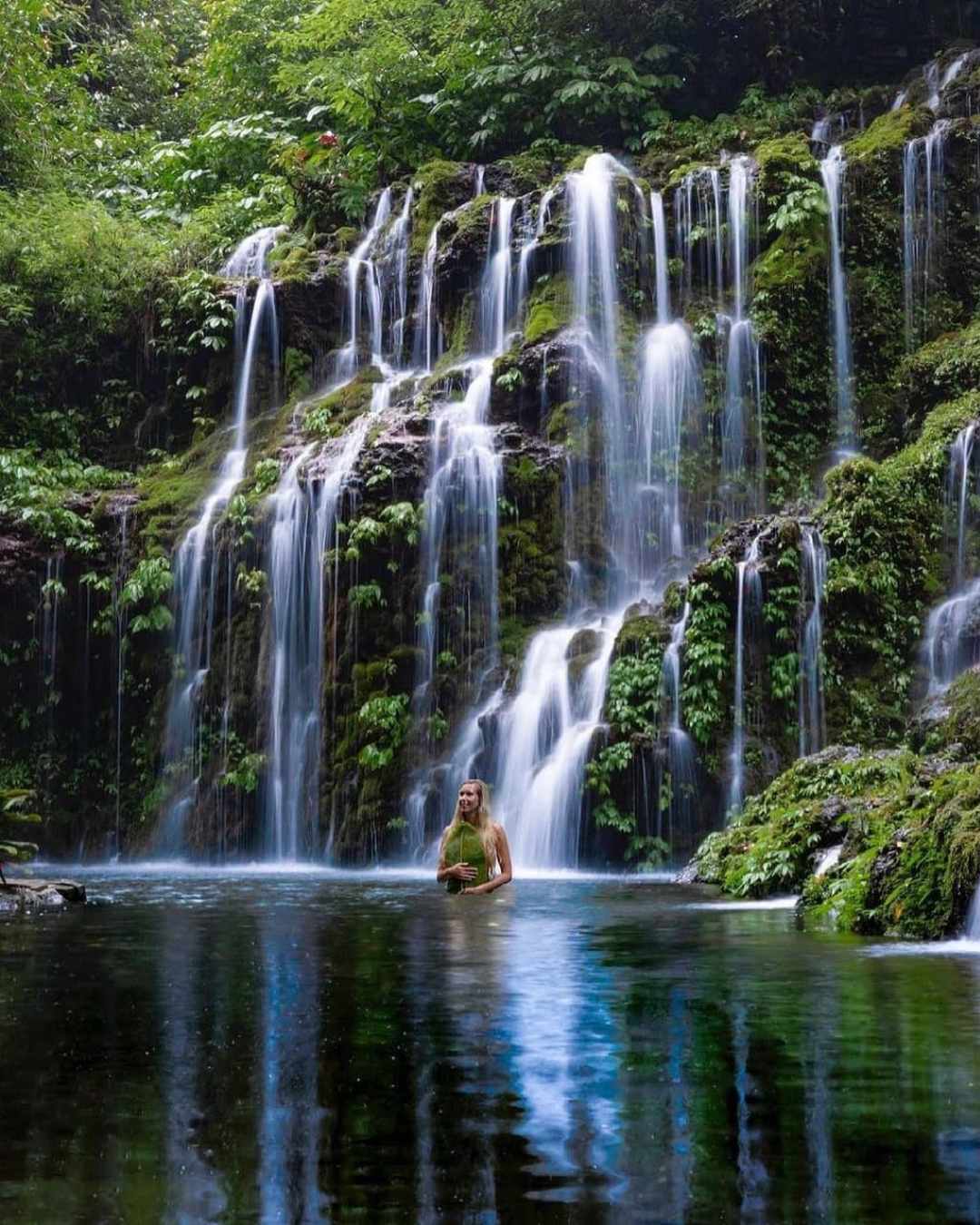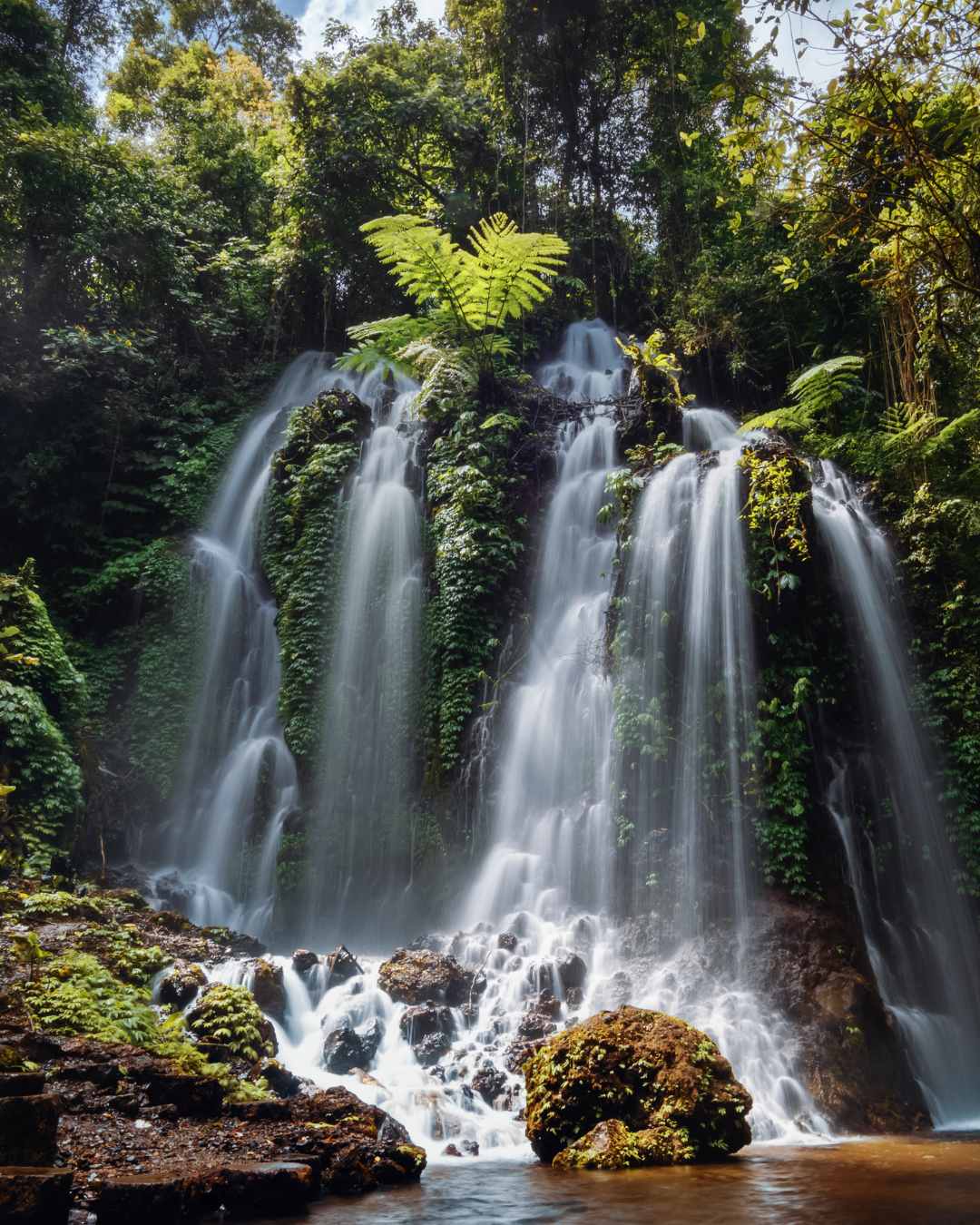 Pura Beji Amerta Gangga Temple
This temple is still not included in travel guides and compilations about Bali, and even finding any information about it online is challenging. It is a rare place where you won't encounter many tourists. According to experts, it is one of the most beautiful and cozy temples on the island.
Although the temple, in the form you can see it today, opened its doors only in December 2022, this place has always been sacred to Balinese Hindus. This is evidenced by the stone walls with carvings of Hindu epics, dating back over 400 years, and the river flowing along the temple's territory, which has been used for centuries for purification ceremonies known as "melukat." It is believed that the ritual cleanses the spirit from negative energies and diseases.
Due to difficult access to the river and its overflow during the rainy season, a new place for melukat was built last year - a large shallow pool surrounded by 14-meter statues of Devata Nava Sangha (eight gods representing eight directions). The water for the purification ritual flows from the hands of the divine statues.
To undergo melukat, you can approach the local temple priest and make a donation. There are special changing rooms to dress before and after entering the water.
The temple is worth visiting to enjoy a stroll away from tourist crowds. Its territory is beautifully cozy with a garden where numerous butterflies and exotic birds reside.
They say that Pura Beji Amerta Gangga is often visited by young mothers who have difficulties with breastfeeding. If a woman has no milk, she seeks the gods' help in this temple.
The temple is open daily from 8:00 AM to 6:00 PM.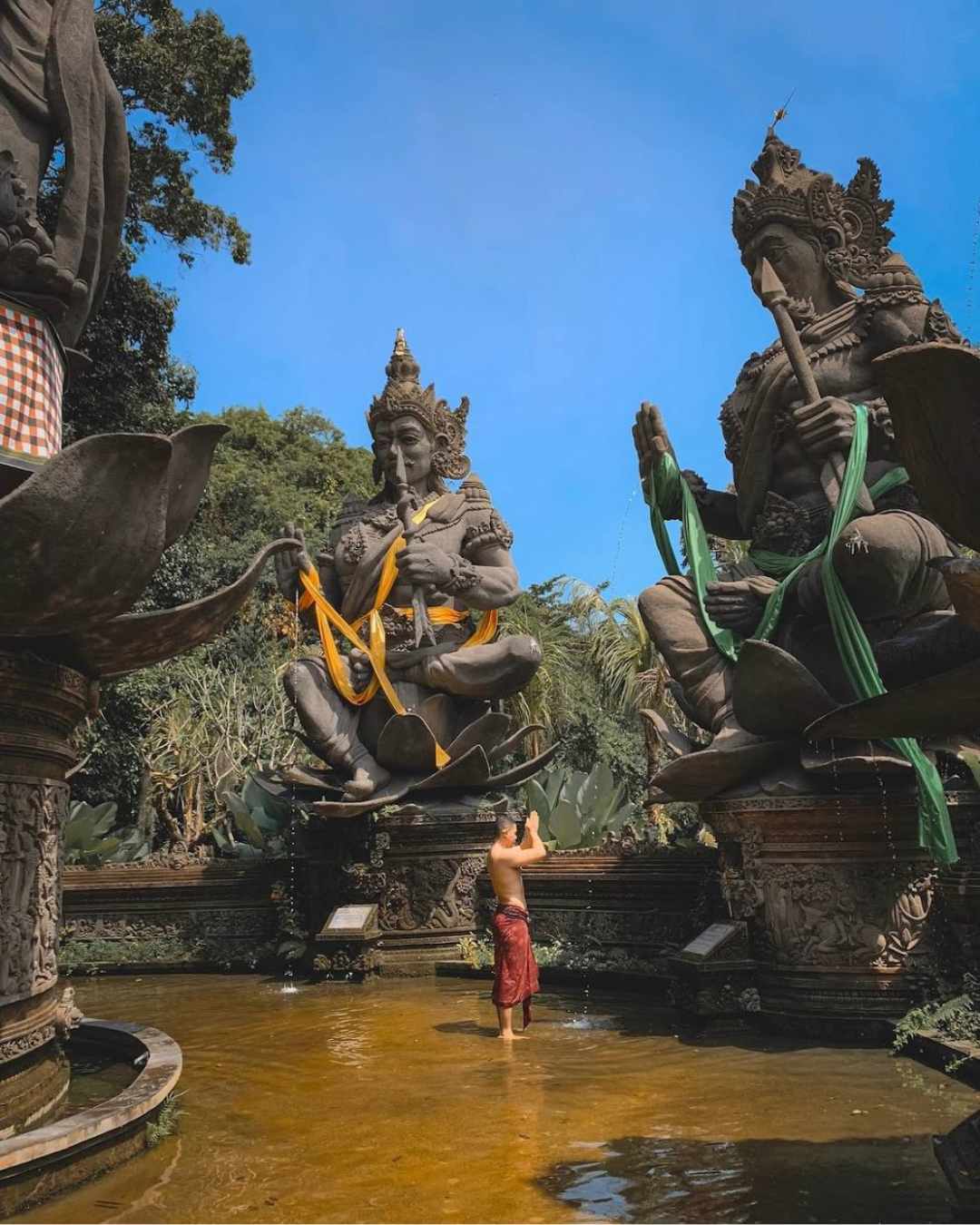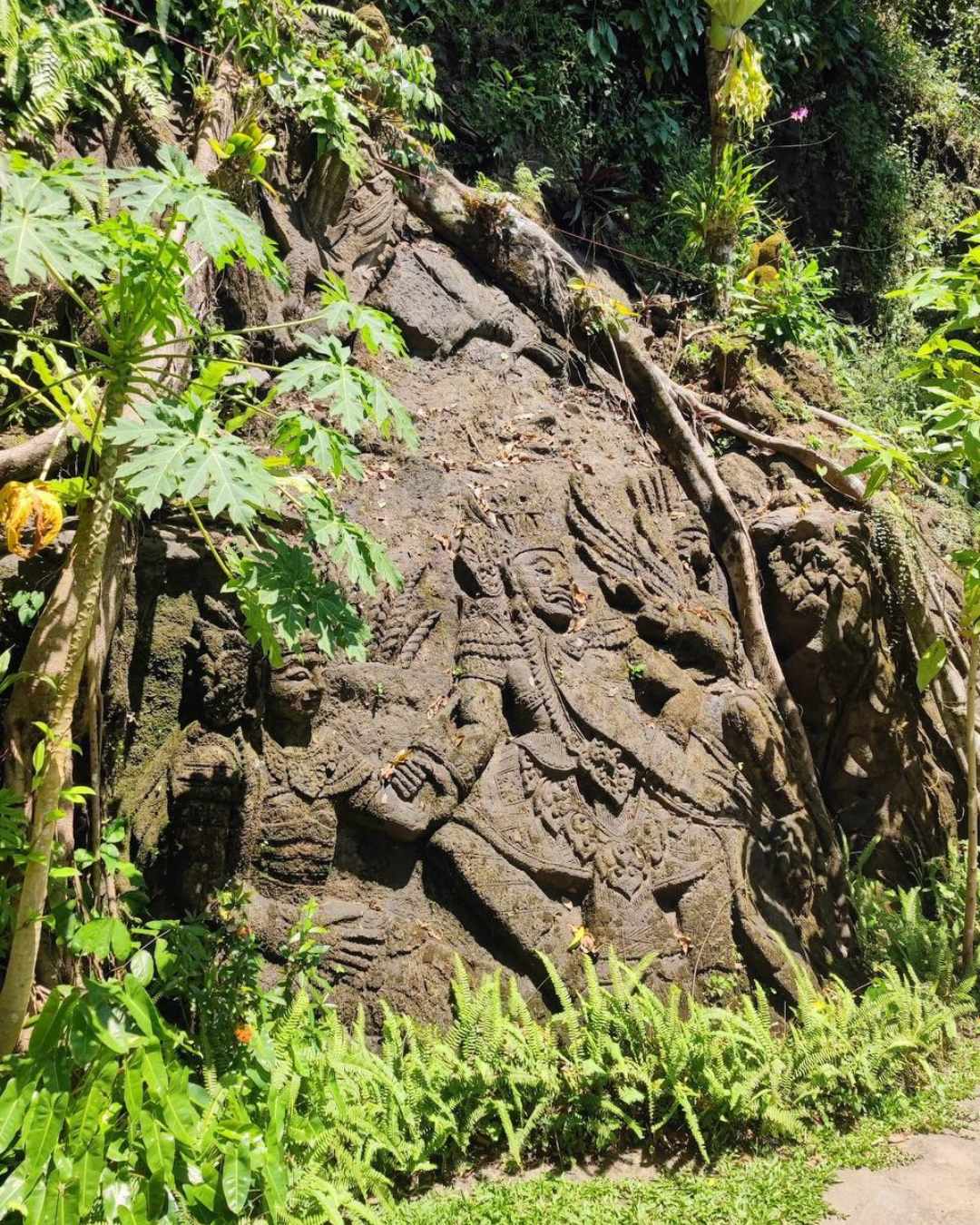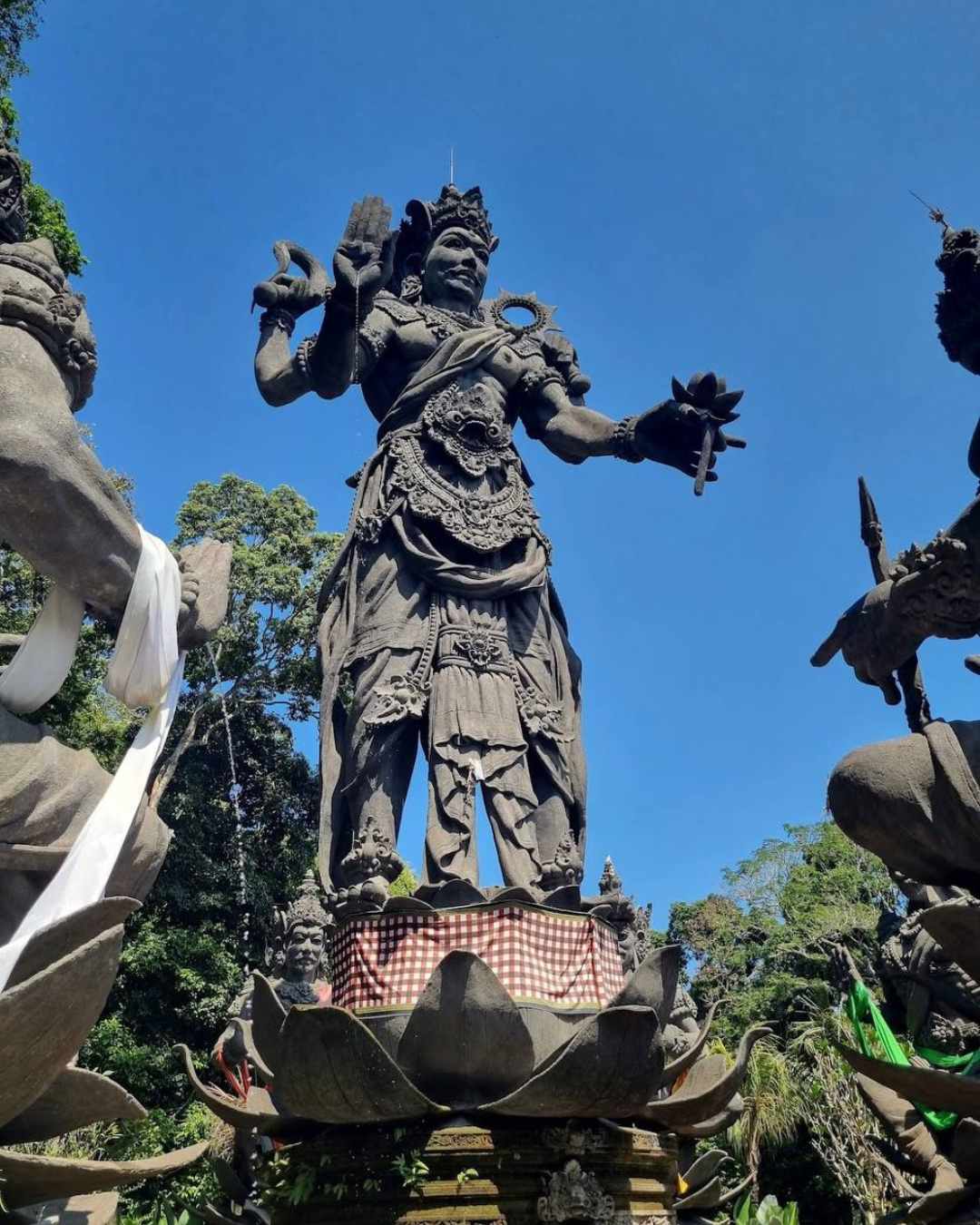 Taman Edelweis Bali
Edelweiss Garden - An Instagram-Worthy Location in East Bali.
The Edelweiss Garden is an Instagram hotspot on the east side of Bali that is still relatively undiscovered by tourists. Perhaps due to its remote location away from the main tourist areas, there are no long queues of eager visitors waiting to take photos with the pristine white fields.
Knowing the love of travelers in Bali for Instagram, the founders of the garden have created numerous Instagrammable spots here, including swings, a Dutch windmill, gazebos, bridges, frames, and other designer decorations. It's a delightful place to stroll around and capture photos with these elegant white flowers.
However, the truth is that the garden doesn't actually grow edelweiss; it features another flower called "kasna" in Indonesia. If you're not a botany expert, you may not even notice the difference. Balinese people use these plants in religious ceremonies. But if you overlook this detail, the lush fields, resembling snow amidst the vibrant greenery, mountains, and wooden decorations, look impressively beautiful.
The Edelweiss Garden is open daily from 8:00 AM to 6:00 PM.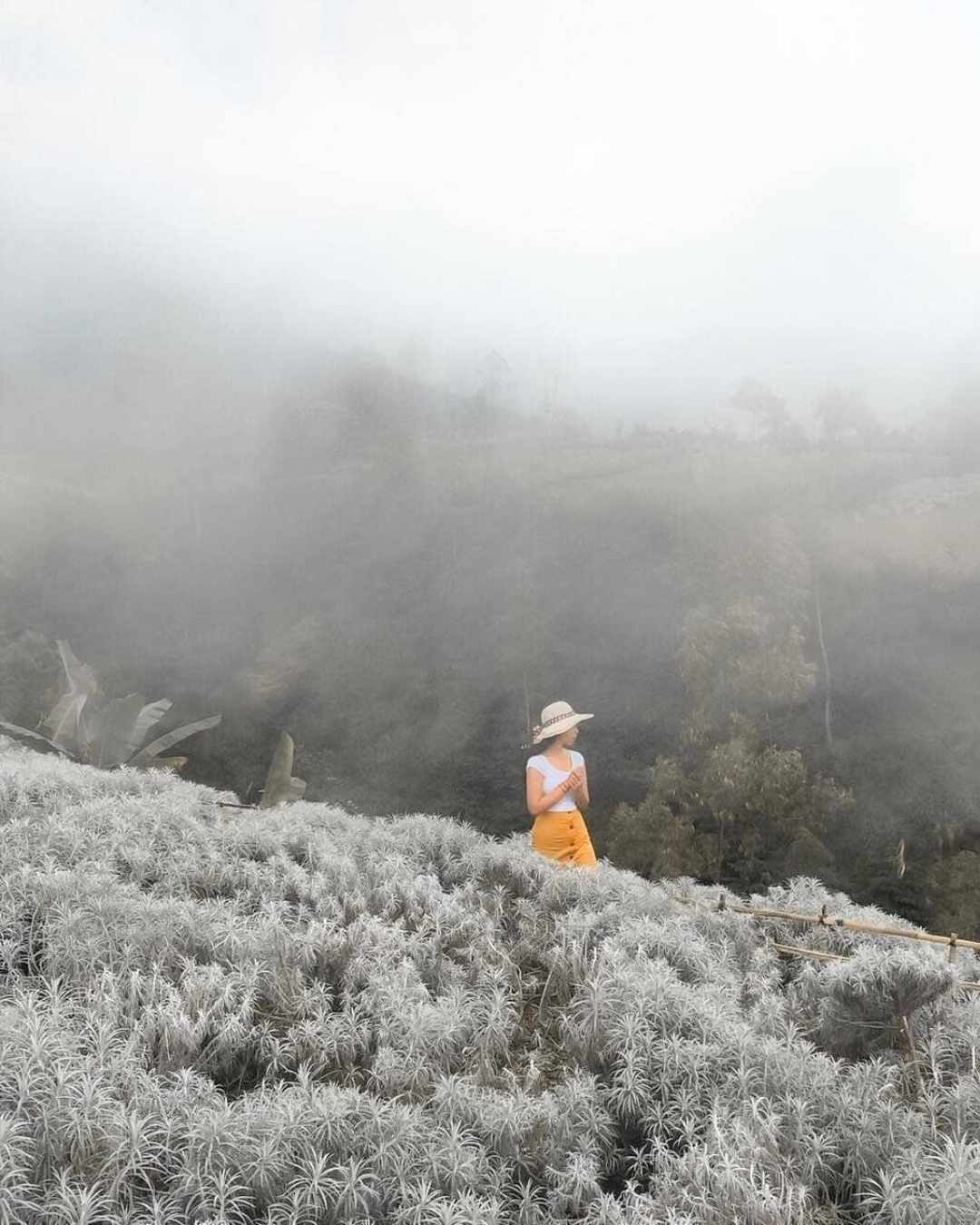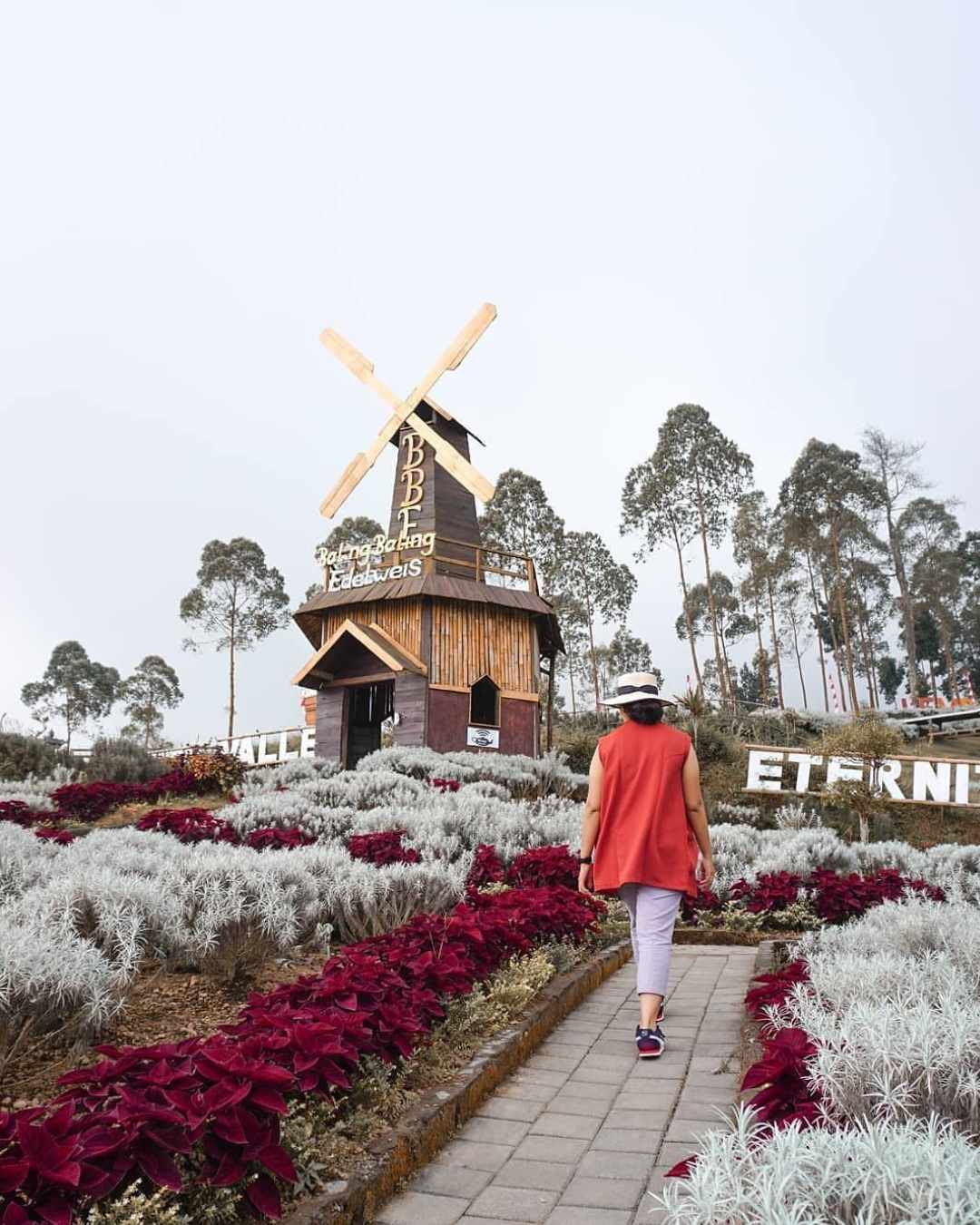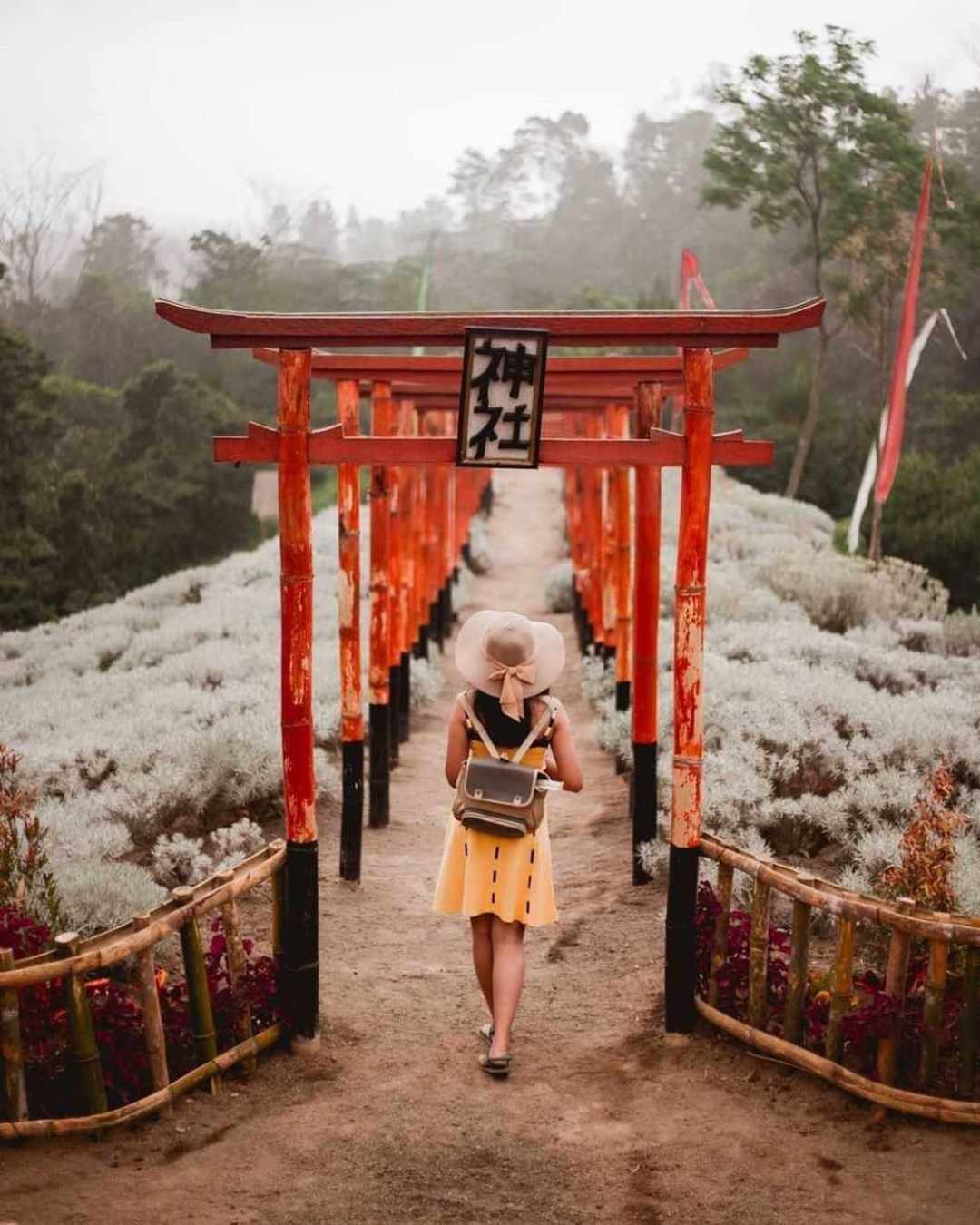 Rumah Gemuk
Recently opened, the new attraction, Rumah Gemuk, is a glasshouse with panoramic views of Lake Bratan. Originally intended for weddings, it has been transformed into a restaurant for all visitors due to the pandemic. The restaurant offers two concepts: guests can choose to sit at a table or enjoy a picnic. The prices here are quite reasonable, with dishes starting at 42,000 IDR.
Rumah Gemuk boasts several Instagrammable spots, including upper and garden areas within the glasshouse. There is also an open platform where you can capture stunning views of Lake Bratan and the Bedugul hills in the background. It's a recommended spot for lunch if you are exploring the northern regions of the island or visiting Bedugul.
For those fortunate enough to have a wedding on the Island of the Gods, Rumah Gemuk offers a beautiful location for a photoshoot.
Rumah Gemuk is open daily from 10:00 AM to 9:00 PM.
Tourists are required to pay a deposit of 100,000 IDR per person.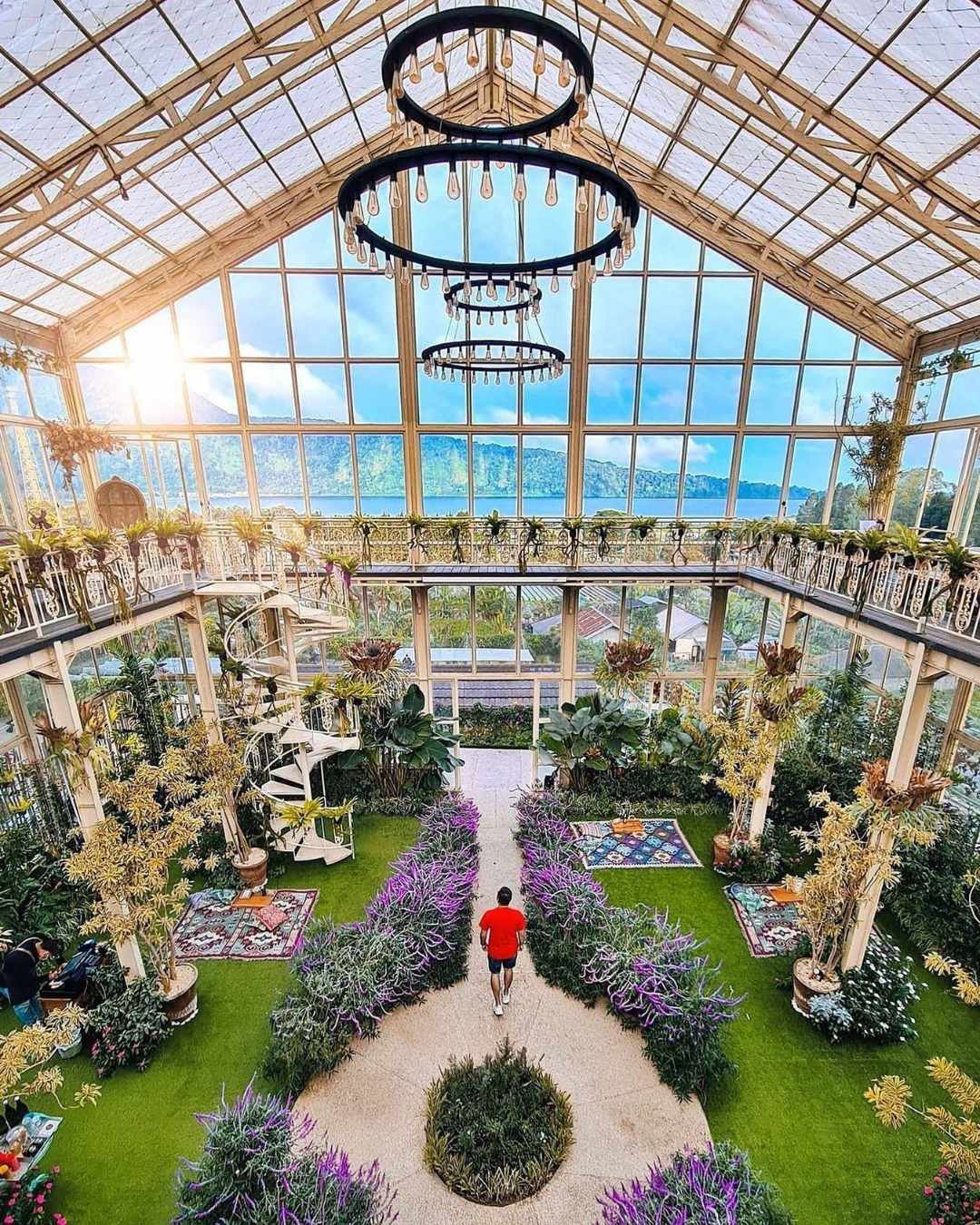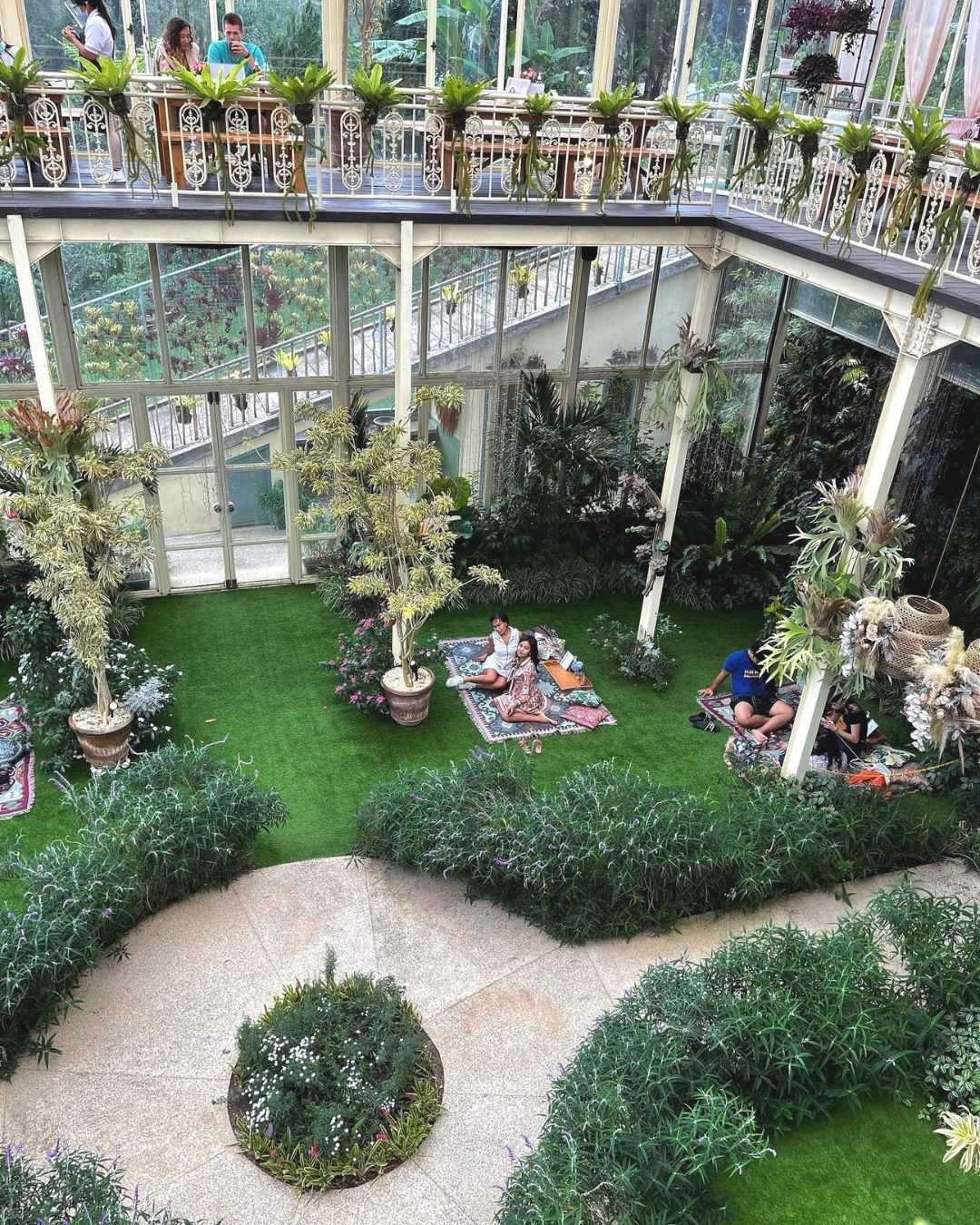 Lahangan Sweet viewpoint
One of the newest attractions in Bali, located in Karangasem on the eastern part of the island, Lahangan Sweet offers breathtaking views from its hilltop platform. The region is known for its numerous viewpoints that provide stunning panoramas, and Lahangan Sweet is no exception. Positioned on the same hills as the famous Lempuyang Temple in the clouds, it offers mesmerizing vistas of Mount Agung, Mount Rinjani, and the coastline of Amed.
Nature here undergoes a remarkable contrast between seasons. During the dry season, the land appears lifeless and barren, while in the rainy season, it transforms with vibrant greenery. The most picturesque moments can be experienced during sunrise and sunset, when the sun's rays create an artistic illumination.
Lahangan Sweet is designed as an Instagrammable location with dedicated spots for photography. There are wooden platforms in trees, boat-shaped structures, terraces, benches, gazebos, and swings for visitors to enjoy.
For clear views, it's best to visit during the dry season (March - November)
The entrance fee is 30,000 IDR per person, and an additional 50,000 IDR allows you to enjoy the swings.