9 best cafes for breakfast in Canggu, Bali
Uniquely designed interiors, unobtrusive music, beautiful people, huge bowls with avocados and poached eggs and healthy smoothies of different colors - everything is like a picture from Instagram! These are cafes of the most fashionable area of Bali - Canggu. Breakfast in Bali is a special ritual! And even if you have your breakfast included in your hotel rate, skip it at least once to visit one of these stylish and delicious restaurants.
(google rating 4.4)
$
As soon as you drive up to this contemporary spot surrounded by a rice field, your bike will be carefully covered from the scorching sun. Right here you hear dozens of voices and different languages breaking through the music of a DJ. This legendary cafe will likely be busy but it's certainly worth staying there. Don't be afraid of a long queue as it moves so quickly and the food comes out fast!
This is a right place to feel Canggu vibes, as all the Canggu community is there. You will meet here everyone from surfers after their early morning ride to famous instagram bloggers. All day breakfasts, huge portions and low prices - will not leave anyone indifferent. Crate Cafe serves western style food and drinks. Vegan options are also available. 
Grab your brekkie and enjoy the view soaking up the village vibes.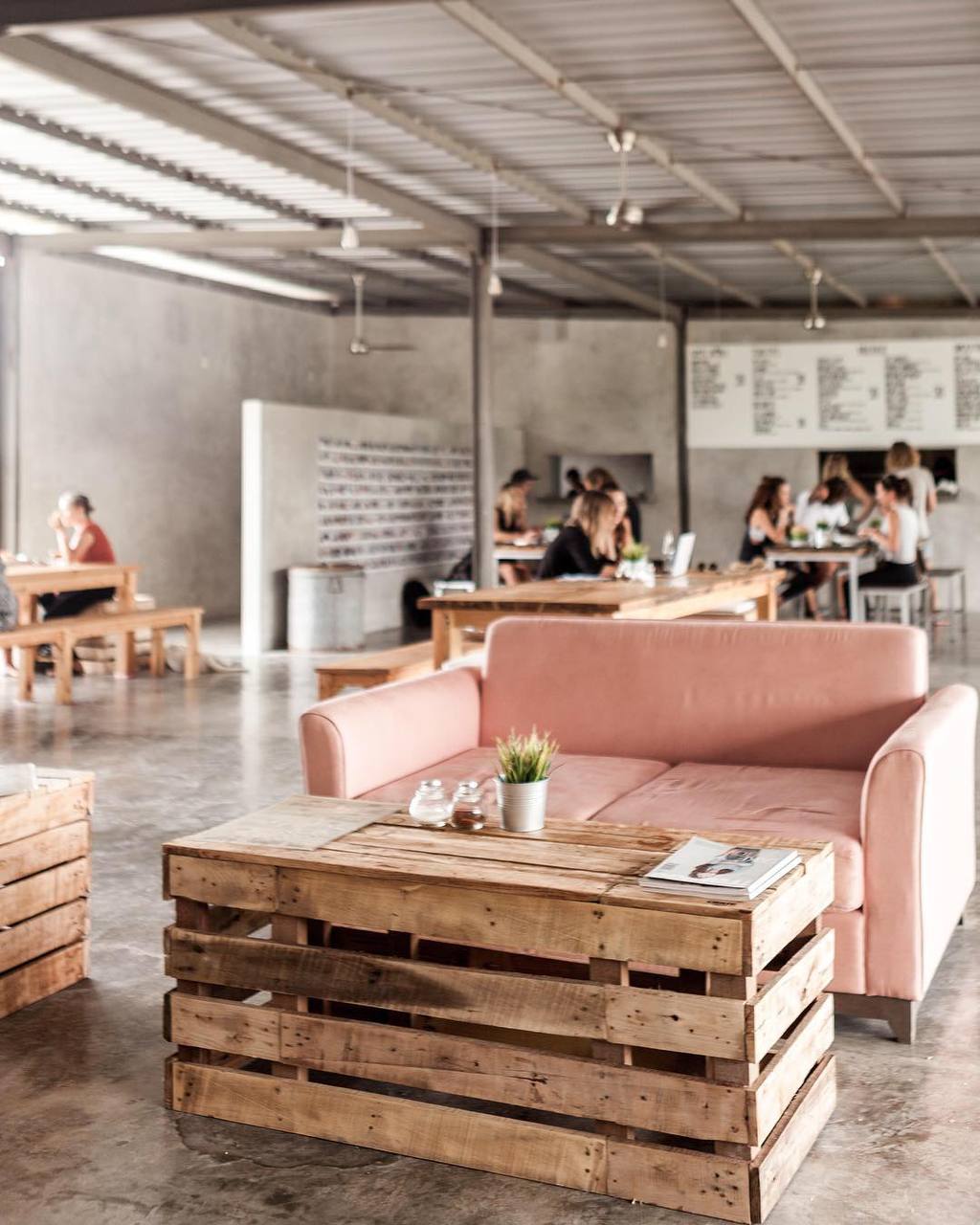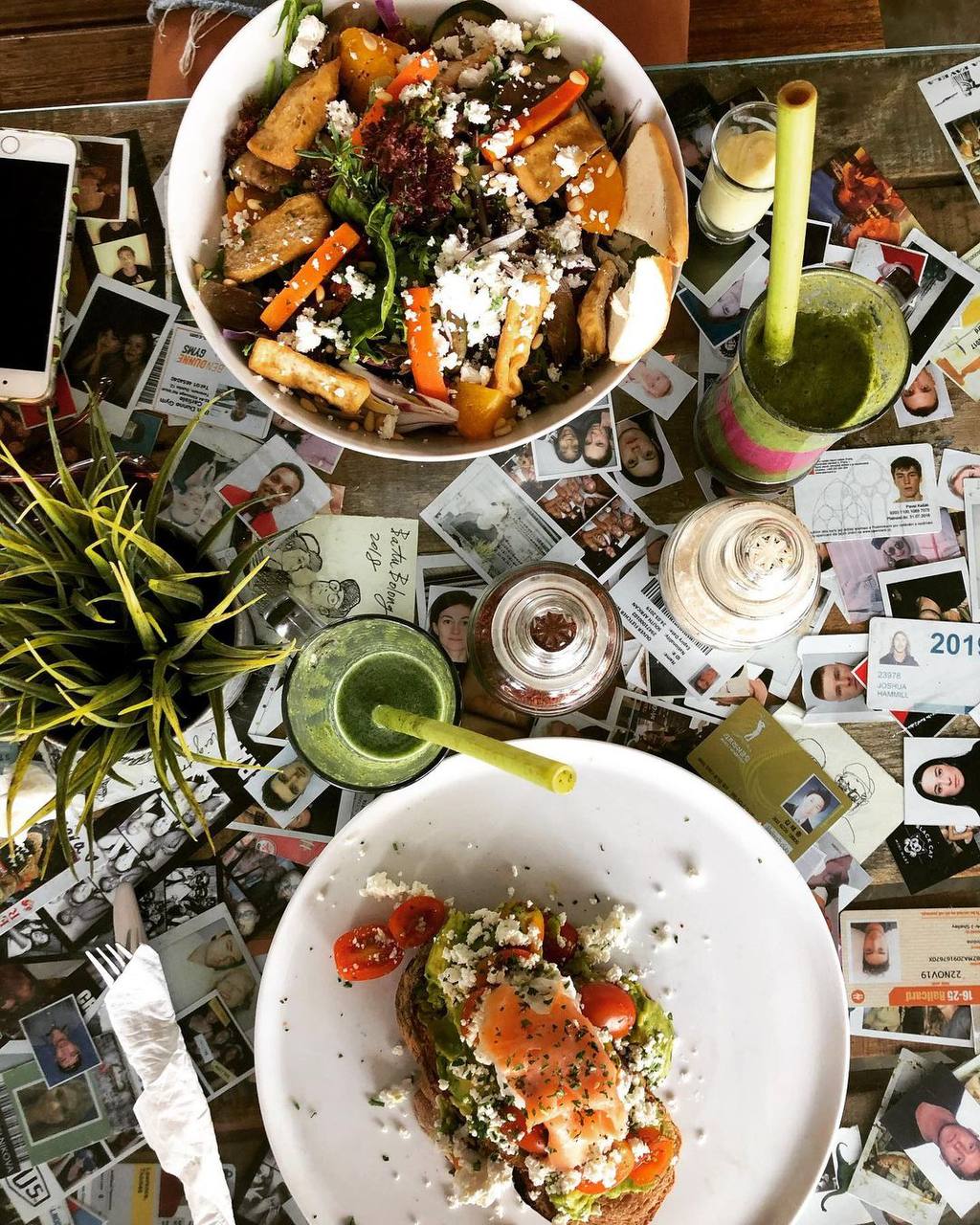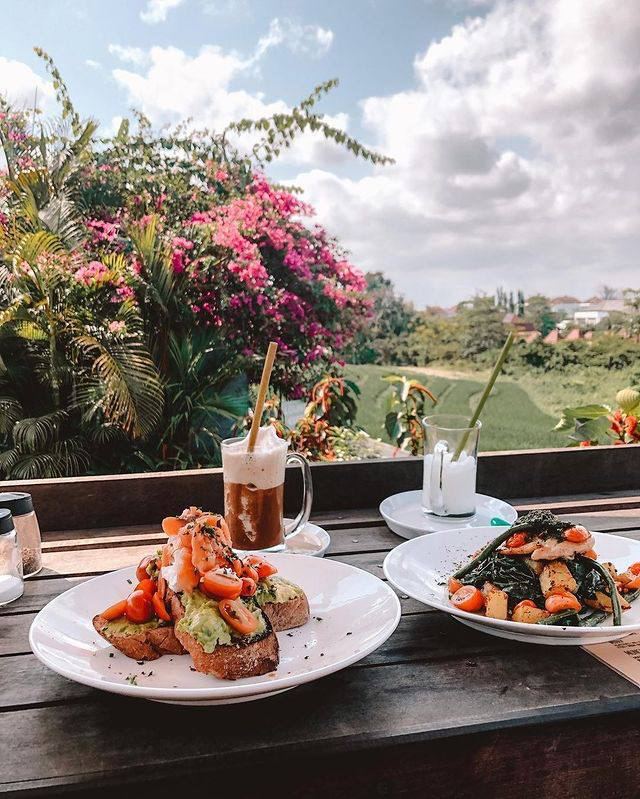 2️⃣ MILU BY NOOK
(google rating 4.6)
$$
Luxurious tropical vibes meet you from the threshold. Take a seat  in a cool, air-conditioned room or take a table on the terrace with a stunning view of the rice field. Be ready to take lots of photos being in a truly instagrammable spot!
Explore the breakfast menu and try to choose something from this variety of healthy delicious options! Try the ocean reef smoothie bowl that is breaking new ground in the smoothie bowl game! The lush interiors, healthy fusion cuisine and budget friendly prices all work in unison to make Milu by Nook yet another exciting restaurant in the heart of Canggu!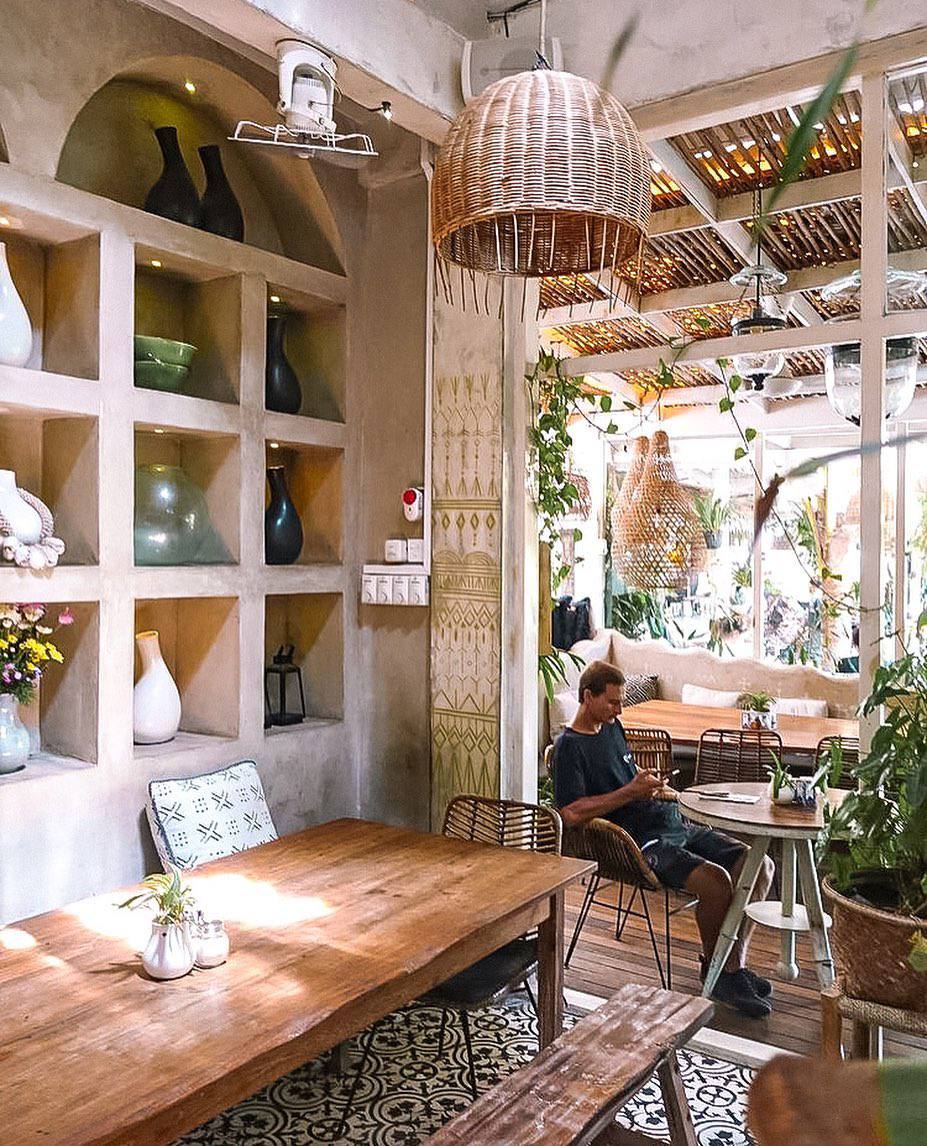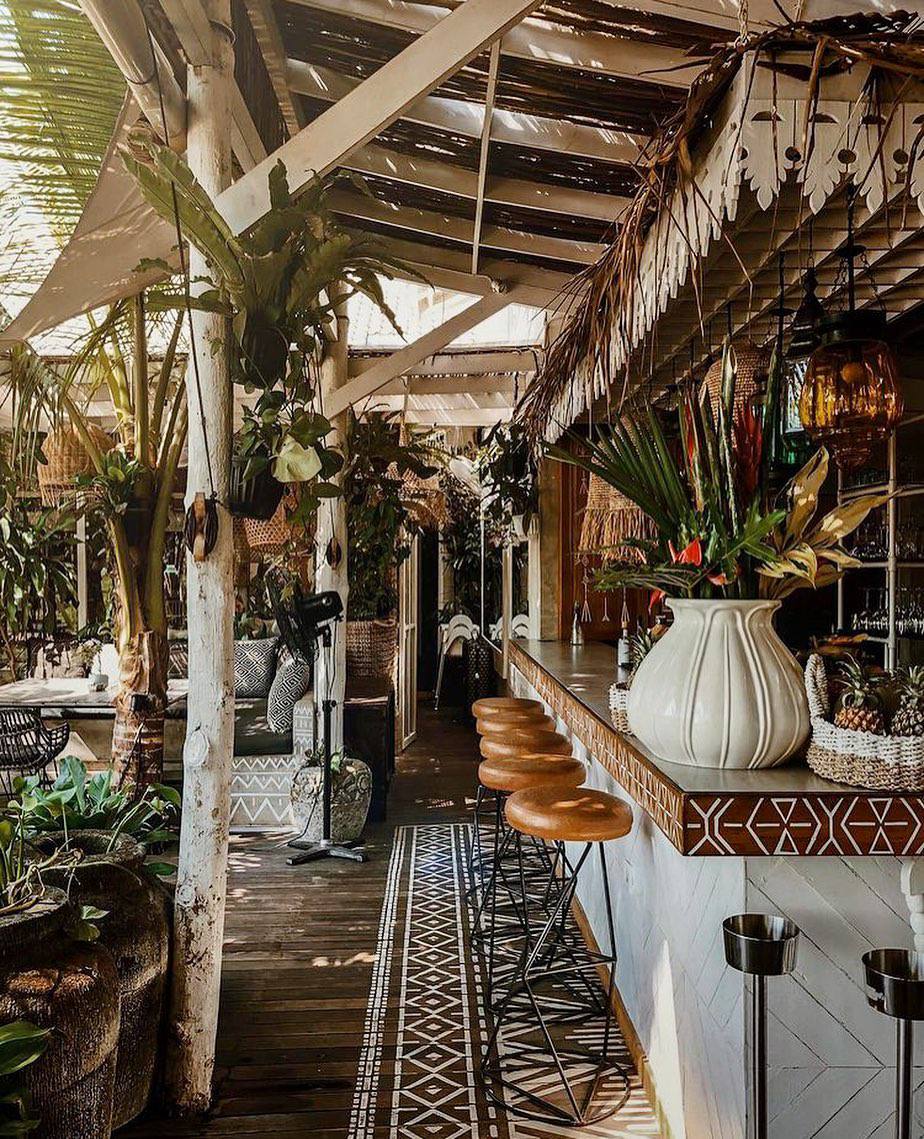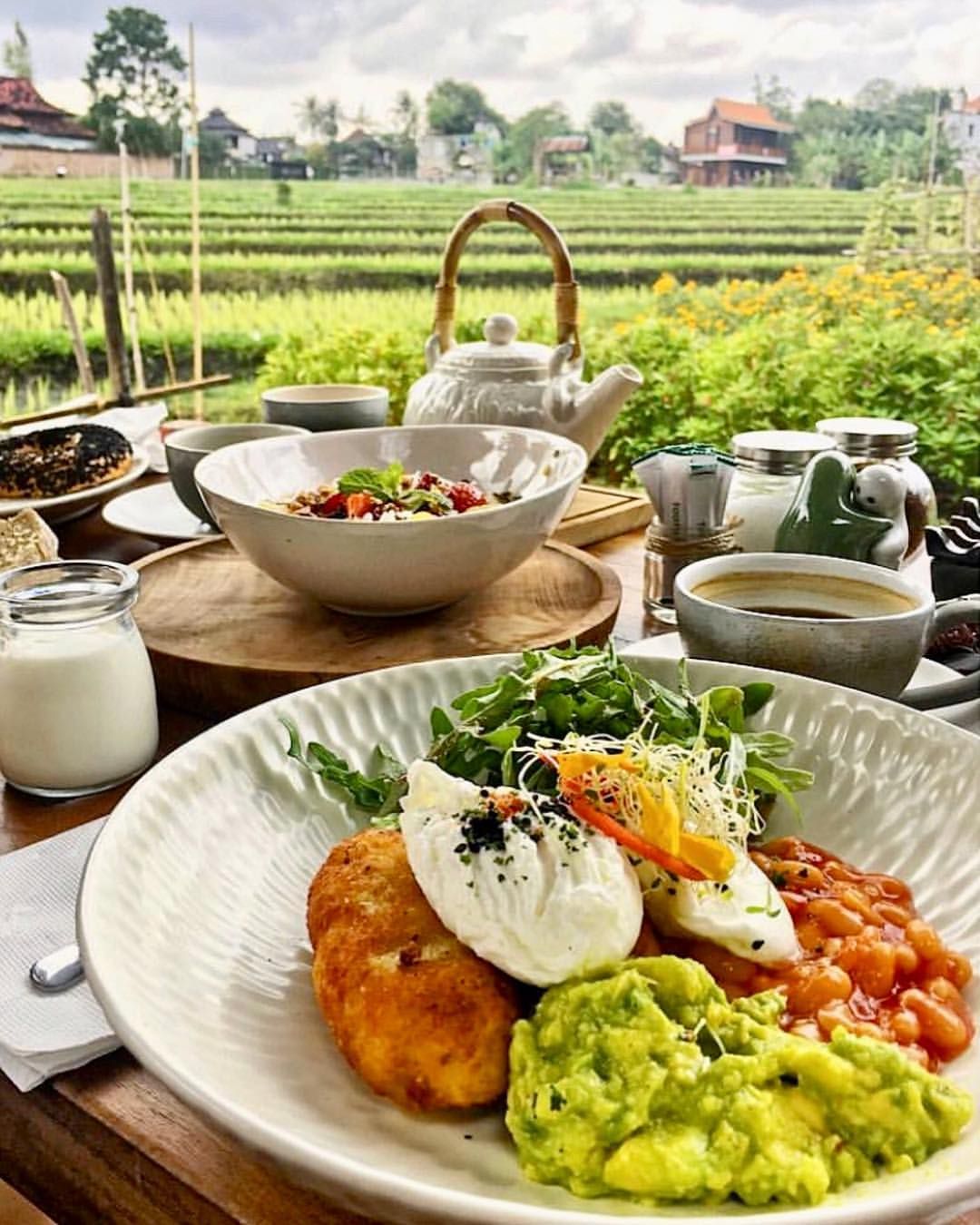 3️⃣ MORA
(google rating 4.9)
$$
A new hidden gem spot in Canggu opened in 2021. Come here  in the morning when the sun is just rising, good chill music is playing and you can enjoy the morning vibe with your freshly brewed coffee and pastries. Fast Wi-Fi connection and lots of plugs create a friendly environment for digital nomads. Pretty ambiance, cozy  interior and many indoor plants inside the cafe will make you feel at home.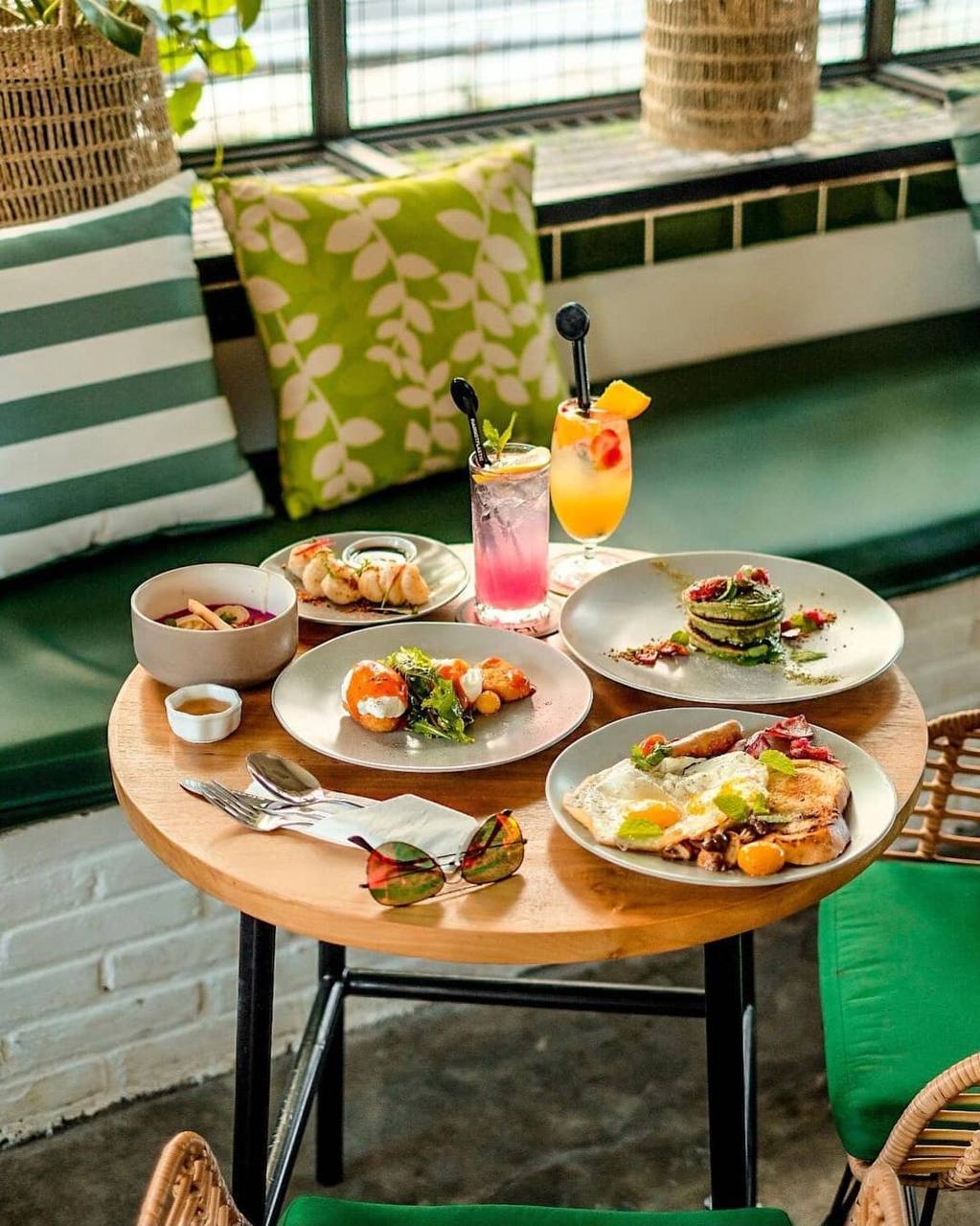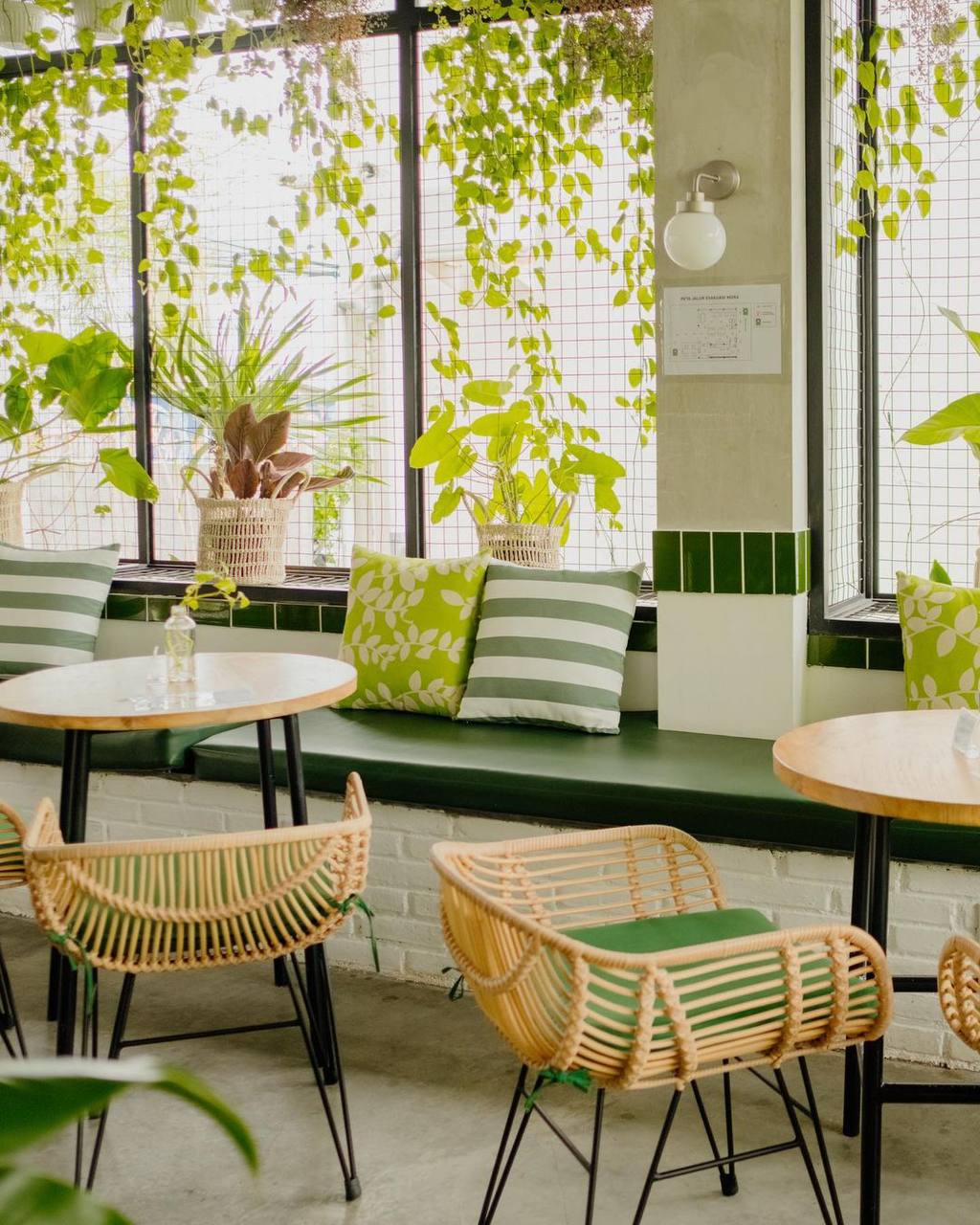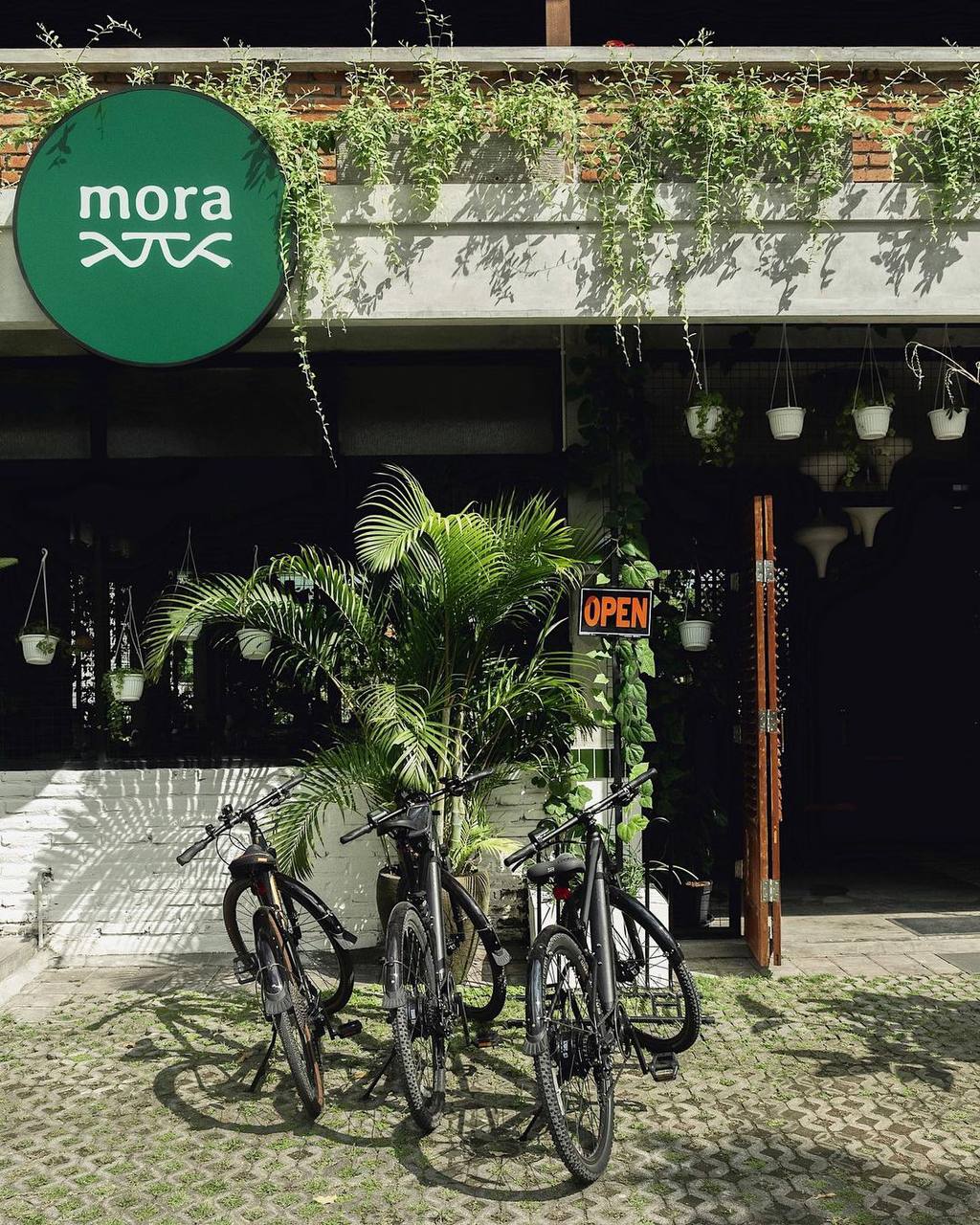 4️⃣ DUATIGA
(google rating 4.6)
$$
Duatiga is a very popular spot for freelancers and digital nomads, located right near Berawa beach. Choose chilly air conditioned inside space or a massive covered outside area with fans on the first floor. Lots of natural light, high speed WiFi and freelancers around make this Duatiga also a good place for networking. So, open your laptop and enjoy their protein smoothie bowl with a strong cup of coffee, while its rich aroma takes you to heaven. Duatiga serves one of  the best coffee in Canggu which you certainly should take packaged with you.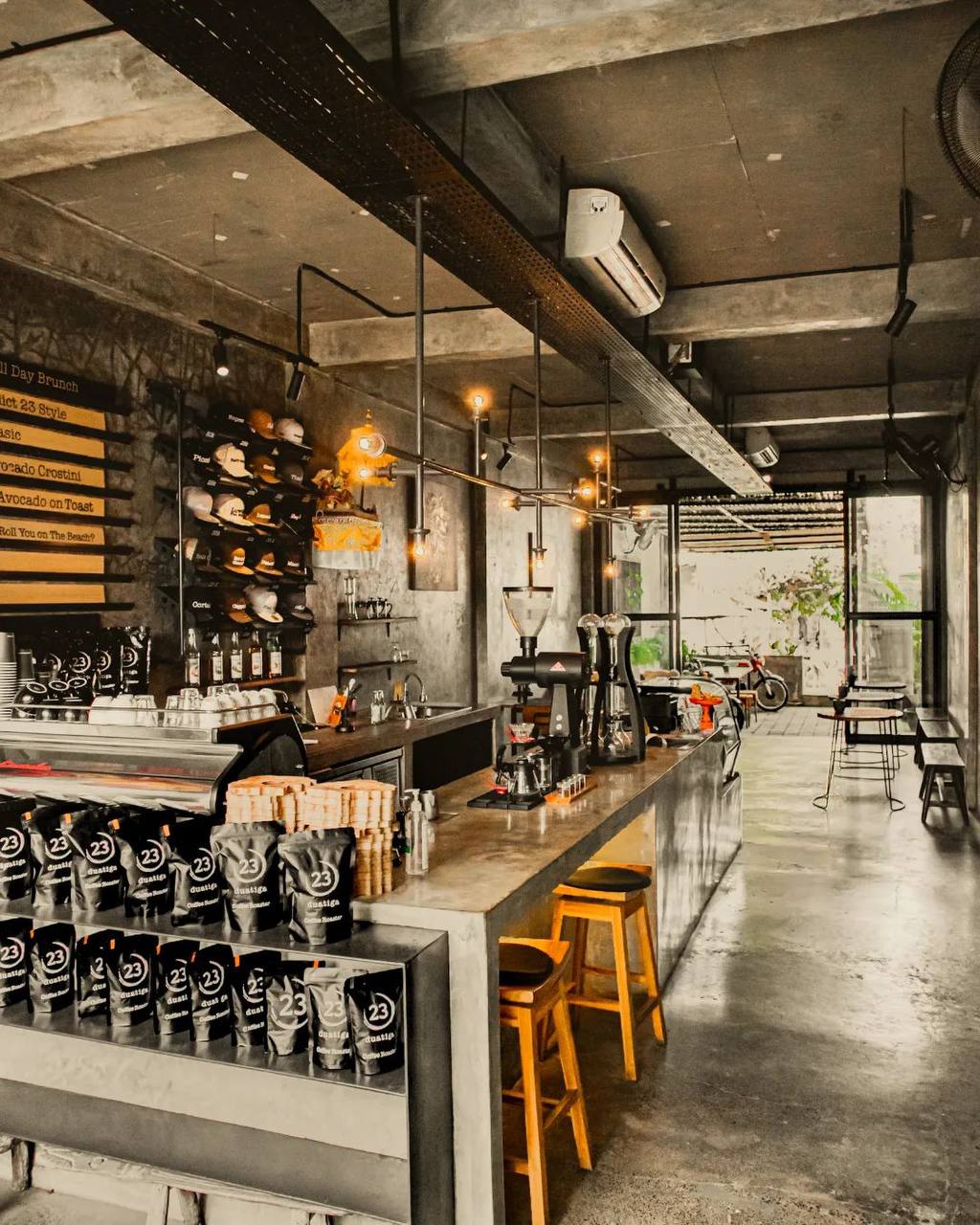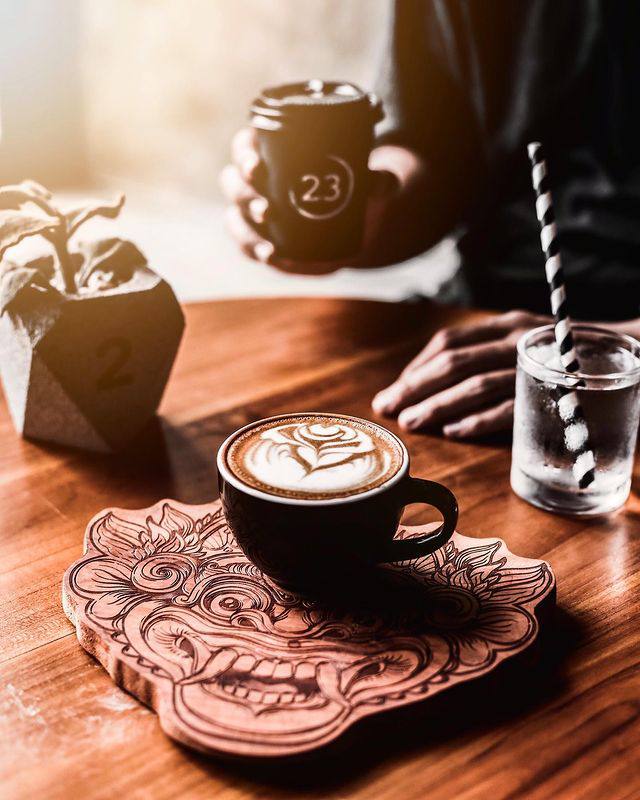 5️⃣ TWO MOODS
(google rating 4.5)
$$
This tiny modern cafe with a twist of vintage interior overlooking a green rice field is usually quite busy… Especially on Tuesdays and Saturdays when they serve their legendary Syrniki pancakes! So you might even book your… PORTION in advance! Also try dumplings, pumpkin soup and hamburgers. 

Are you in a hurry? There is a nice bonus for those who are not going to stay - order take away and get free coffee or tea. Don't miss live music on Sunday!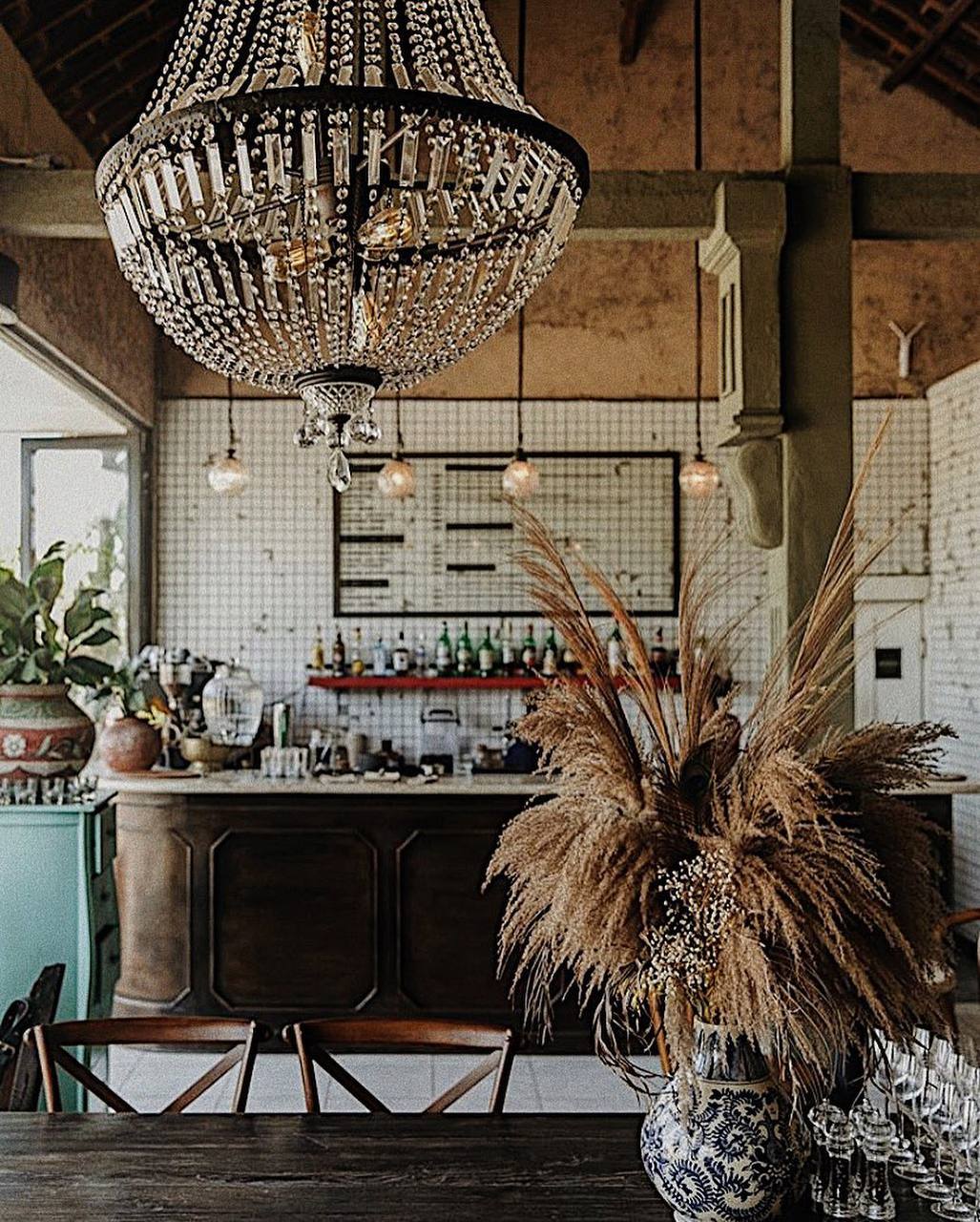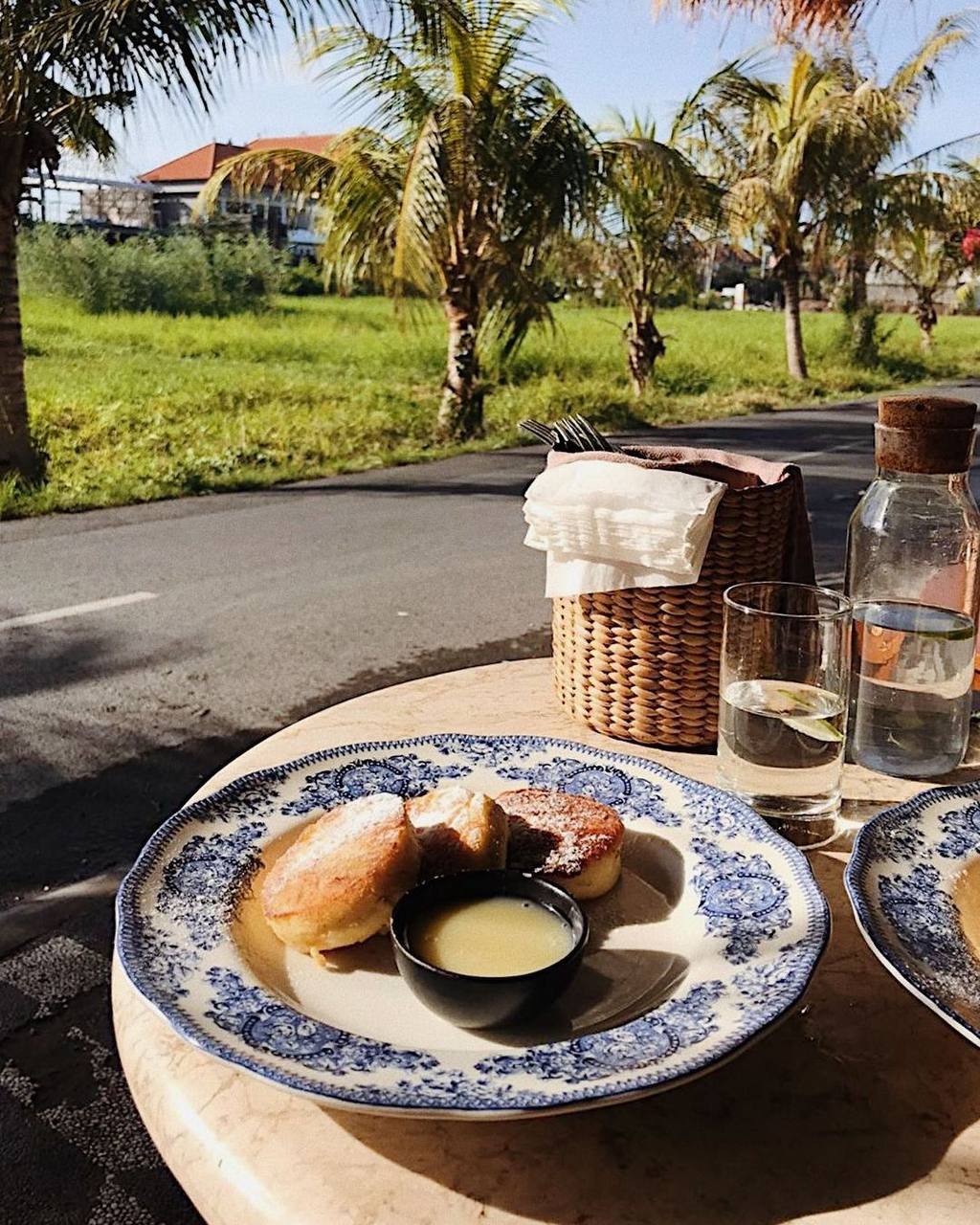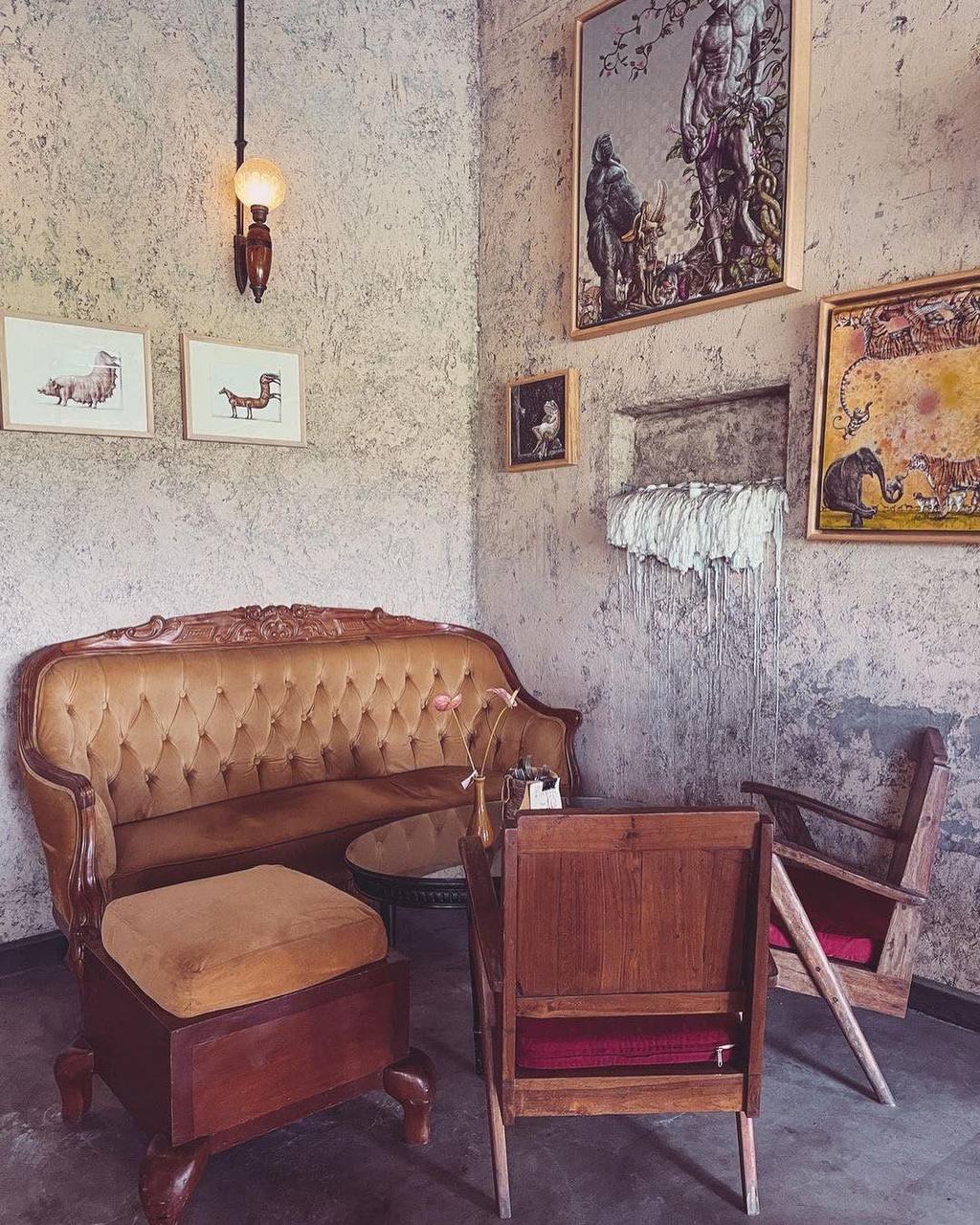 6️⃣ MOTION CAFE
(google rating 4.3)
$$
Are you fancy something really delicious, but without any risk of gaining weight? Or maybe you're on a keto diet? Motion is certainly your place then. They call themselves HEALTHY FITNESS FOOD, as all meals are prepared with whole and nutrition-dense ingredients and all recipes are approved with a dietitian. Sounds convincing, isn't it? You can easily find a meal that fits your dietary patterns, including paleo, keto, alkaline, etc. You can choose a meal from a menu or create your own healthy plate. They also offer a detox menu for those who need detoxification, which can be a great option after an all night long partying for instance!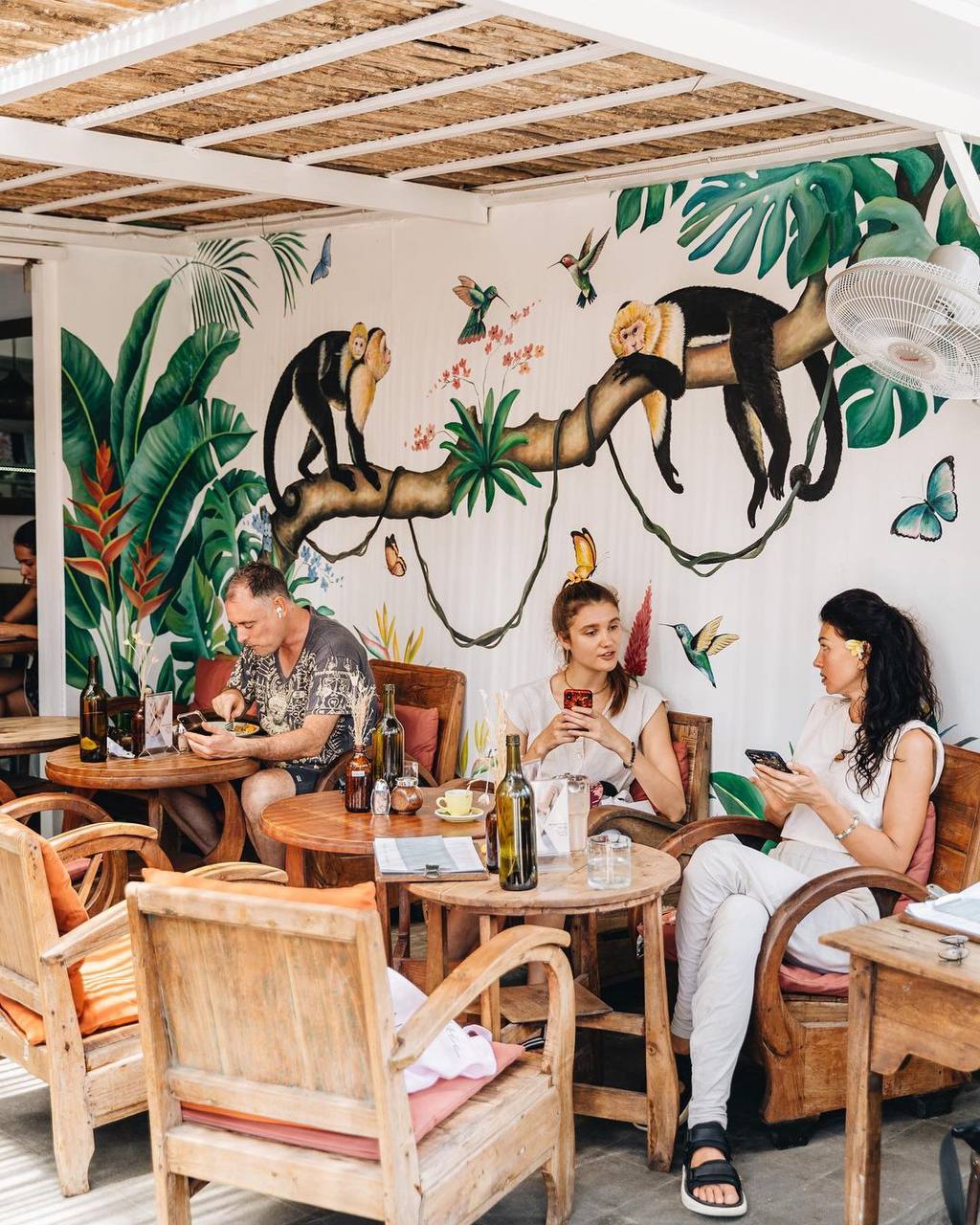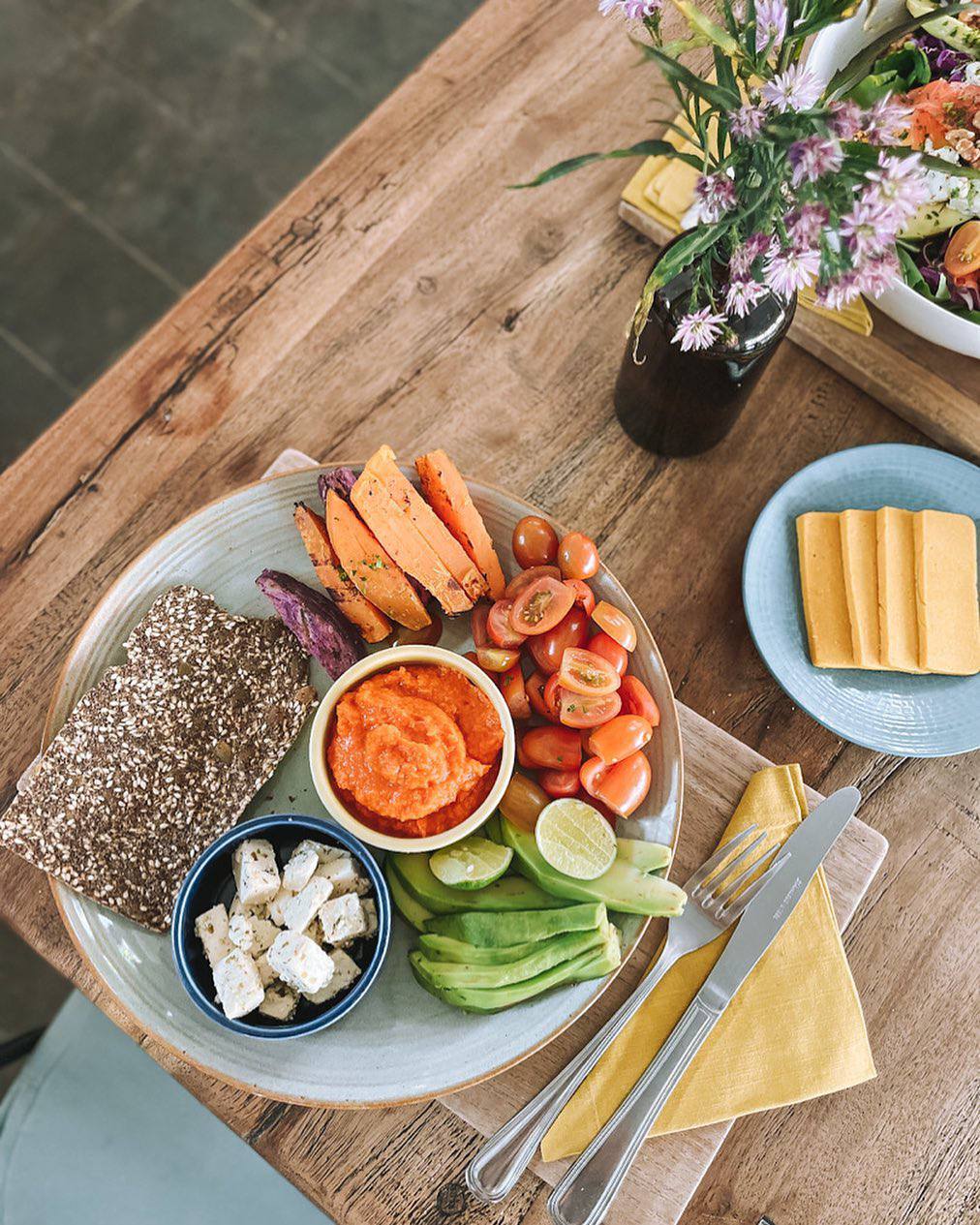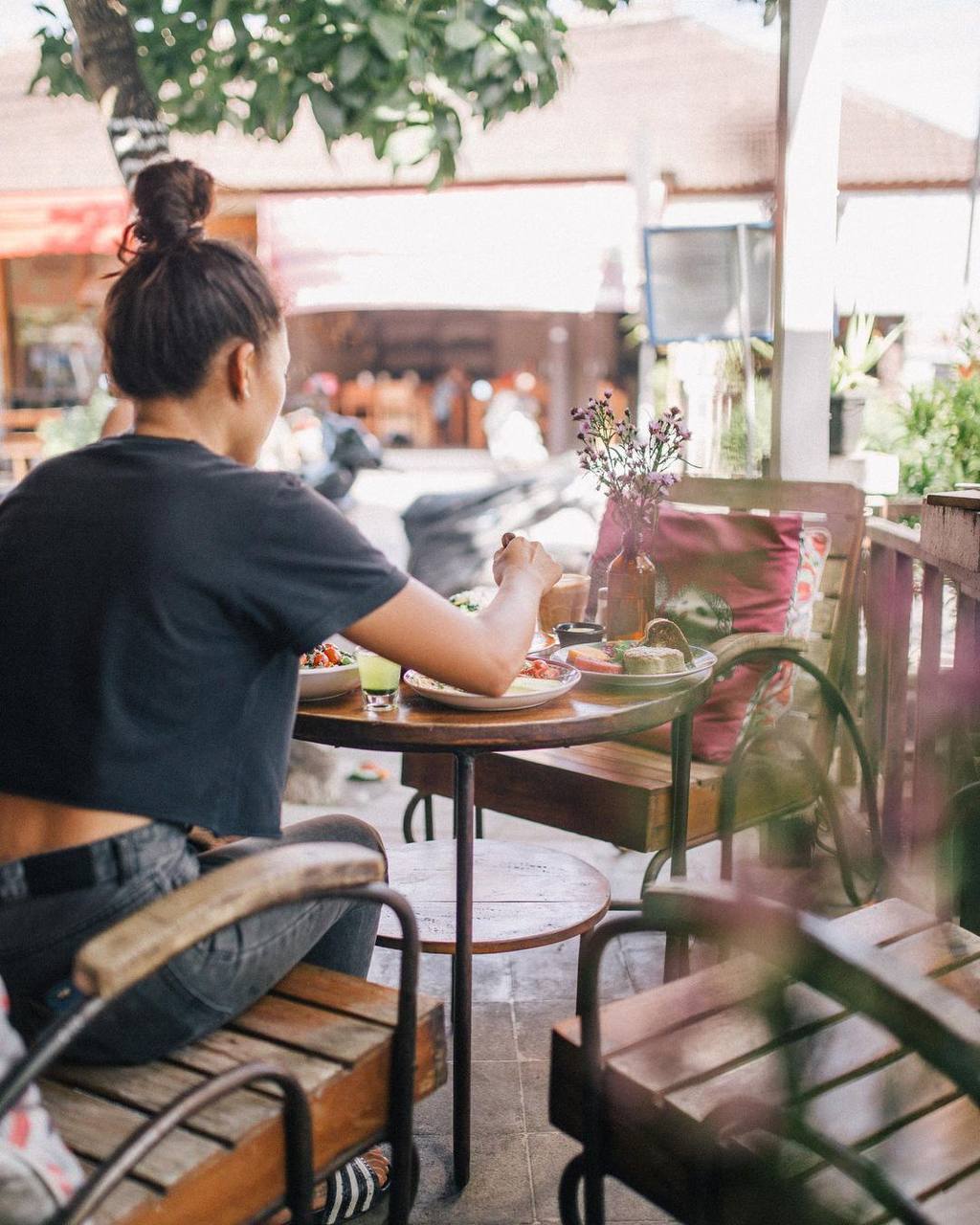 7️⃣ SENSORIUM BALI
(google rating 4.8)
$$
Get ready to turn on all your sensors and be impressed! Here you will taste modern Australian cuisine with a special Asian touch. This is the author's creation of the owner and chef Will Lim who will personally ask you if you liked everything!

Get a menu book which tells the owner's story, as well as the staff's. You will realize that this place is certainly made with passion. Sensorium offers a truly unique food experience, such as dry ramen, textural mushroom and charred corn. It is great for breakfast, brunch or lunch, but the best time to get there is around 10 am until it's too crowded.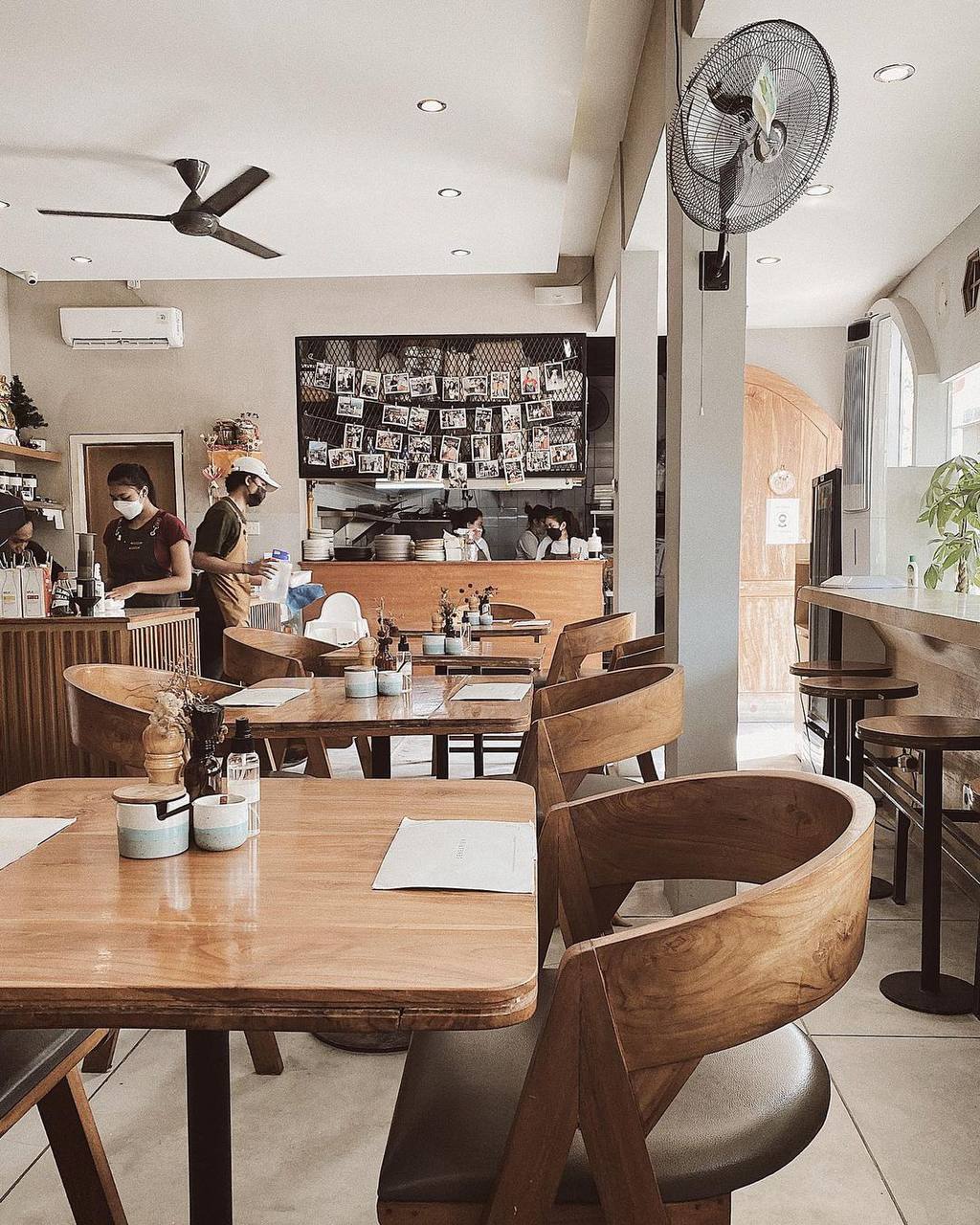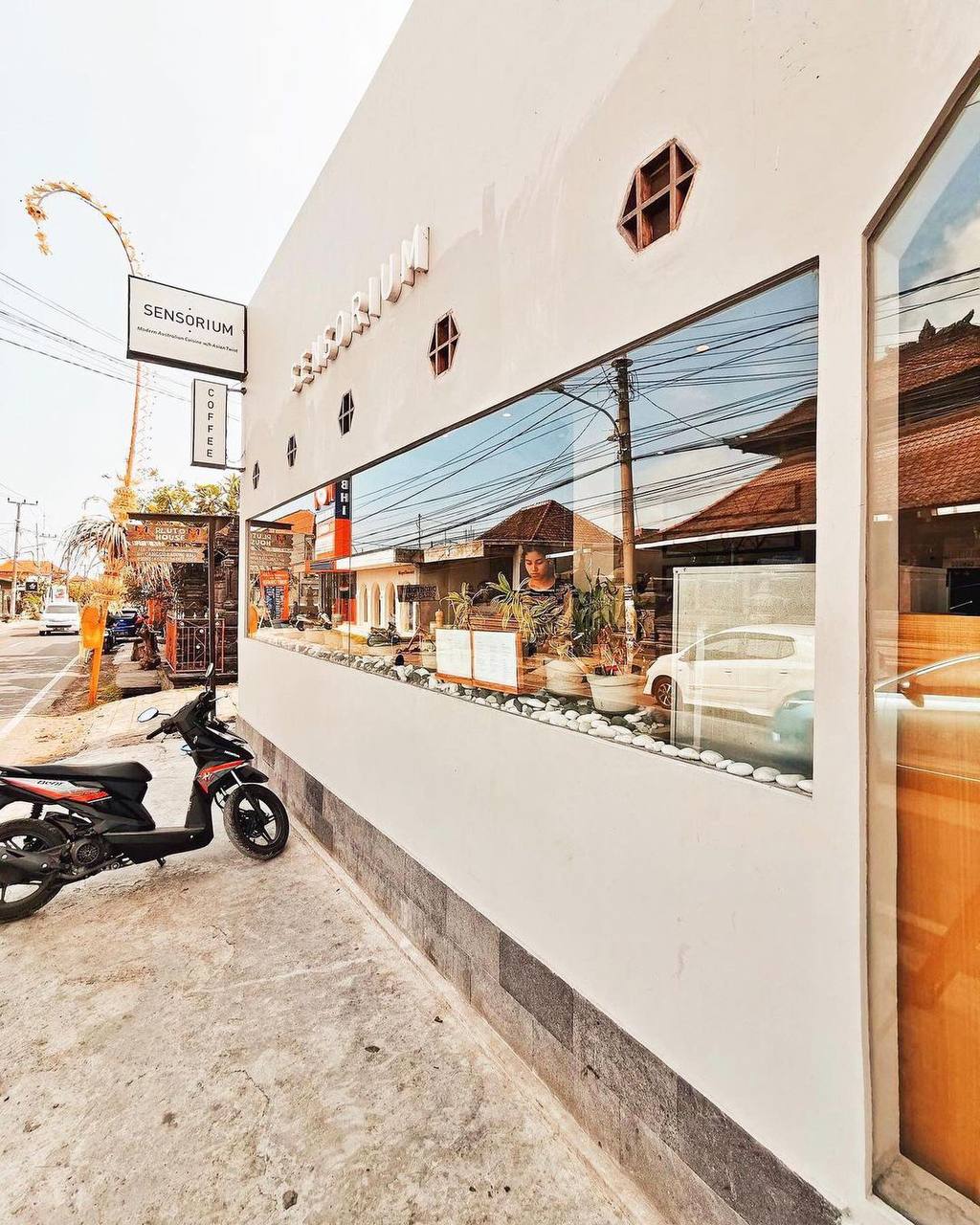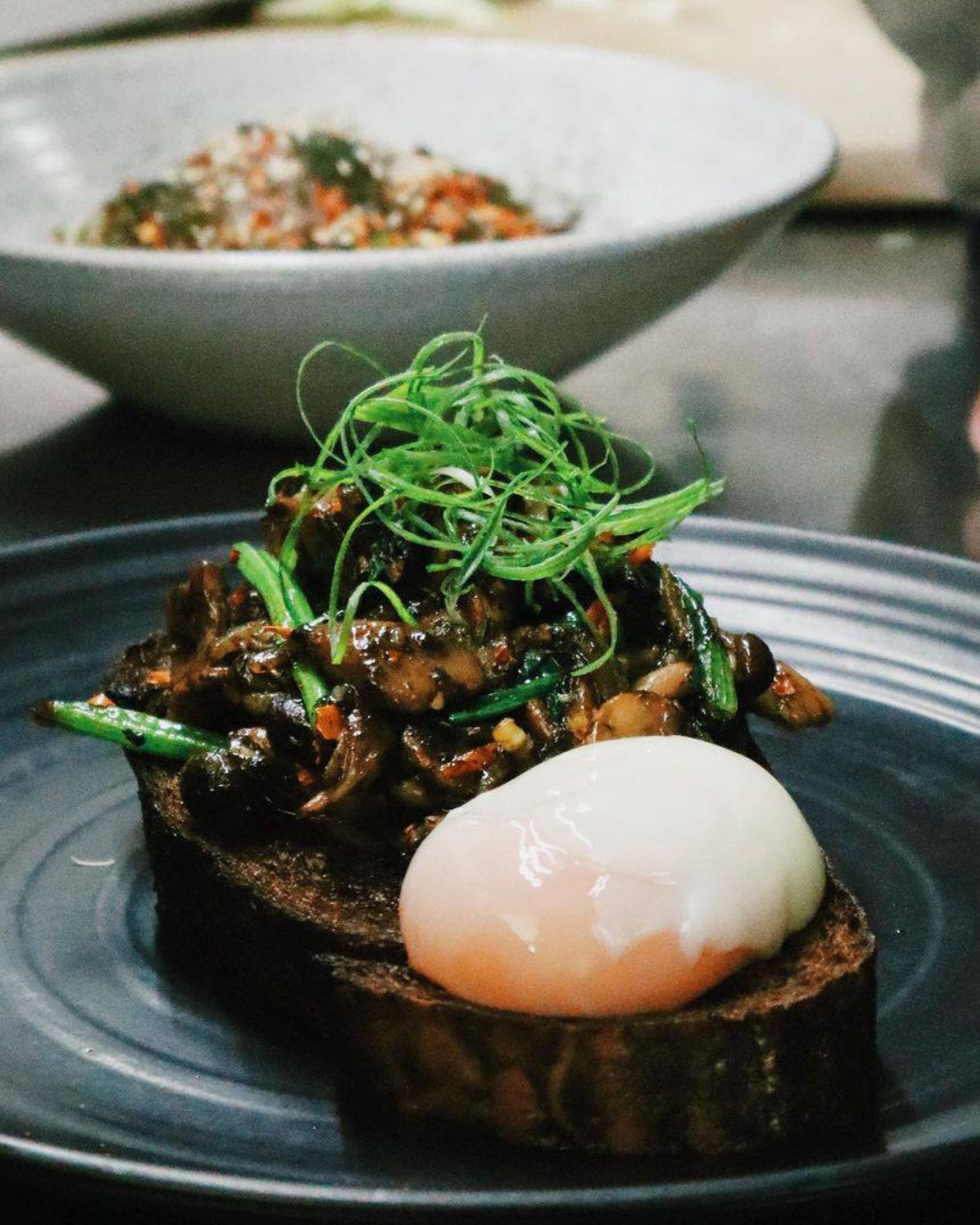 8️⃣ CINTA CAFE
(google rating 4.5)
$$
The word "Cinta" means "Love" in Indonesian. Remember this when you look at the menu, because love is the secret ingredient in every dish. Cinta is a mixture of the best dishes from all over the world prepared with fresh organic ingredients from local farms. Both vegans and meat-lovers will find their favorite meal here from a varied menu. Cinta will welcome everyone for breakfast, brunch, lunch or those who ran here for a nice aromatic coffee. Come in, take a seat and enjoy your simple but delicious meal with an authentic Balinese rice field view.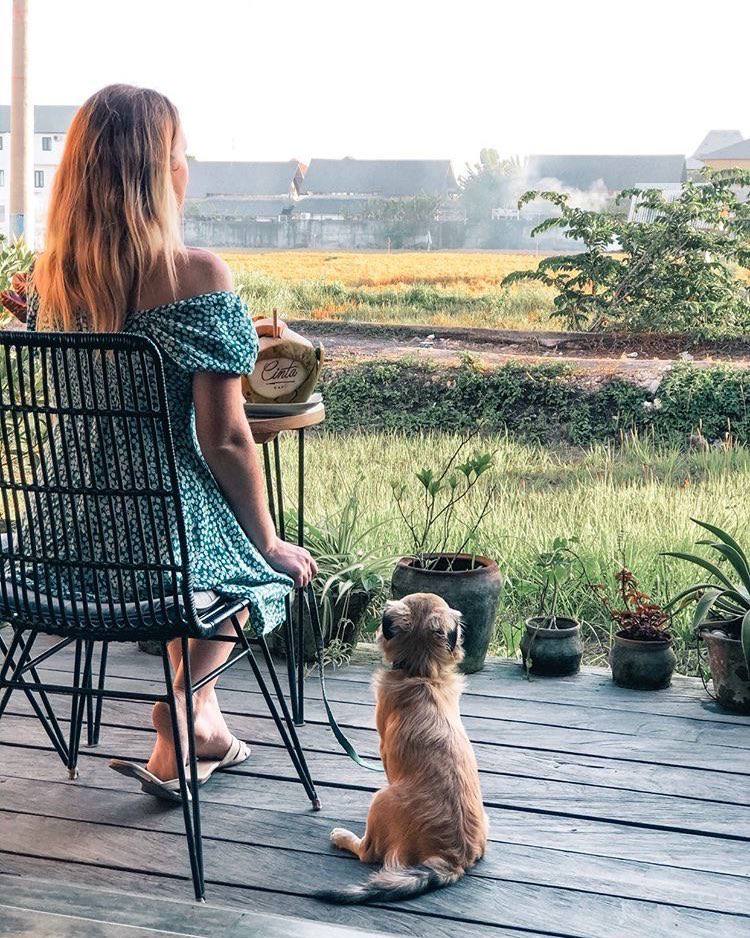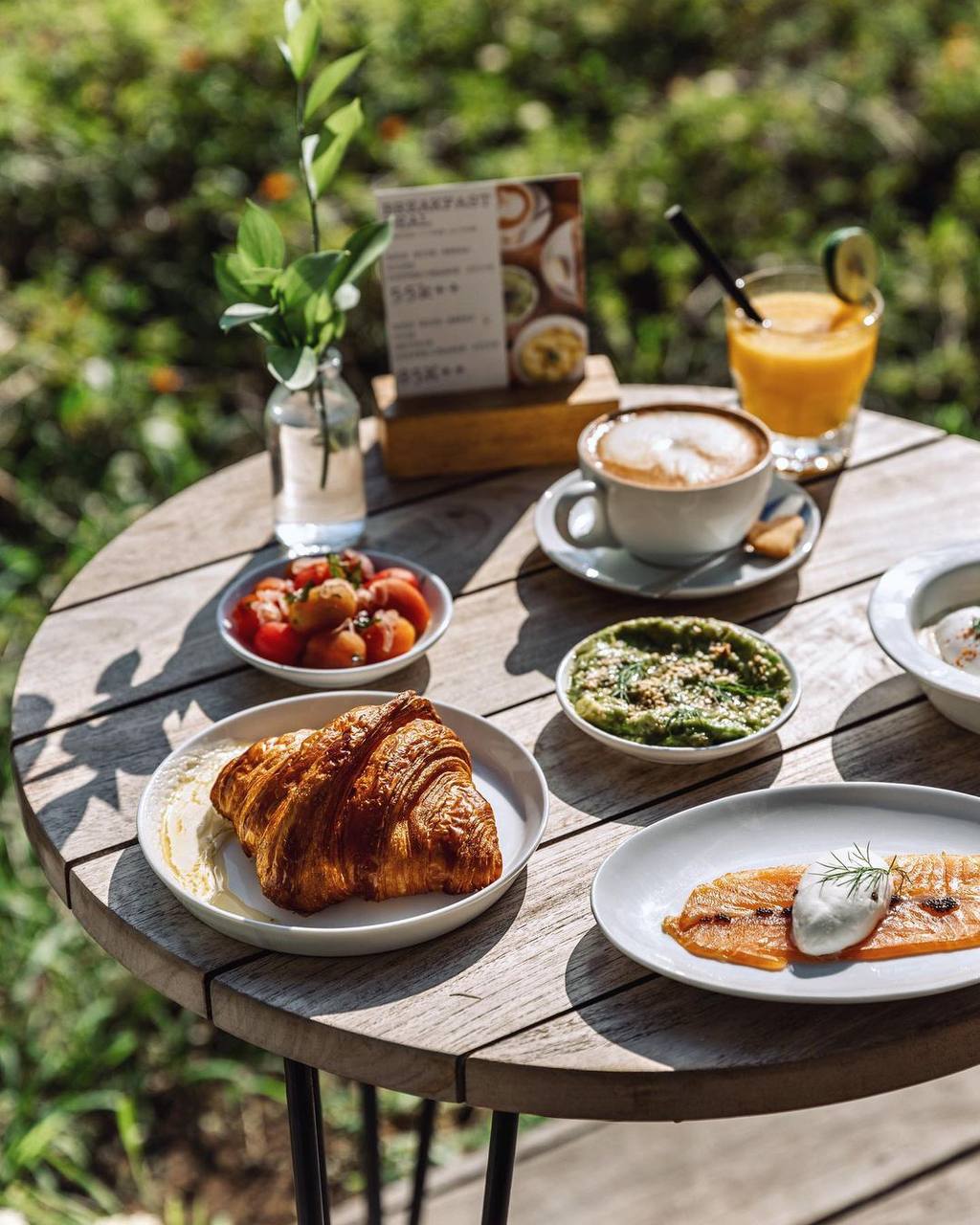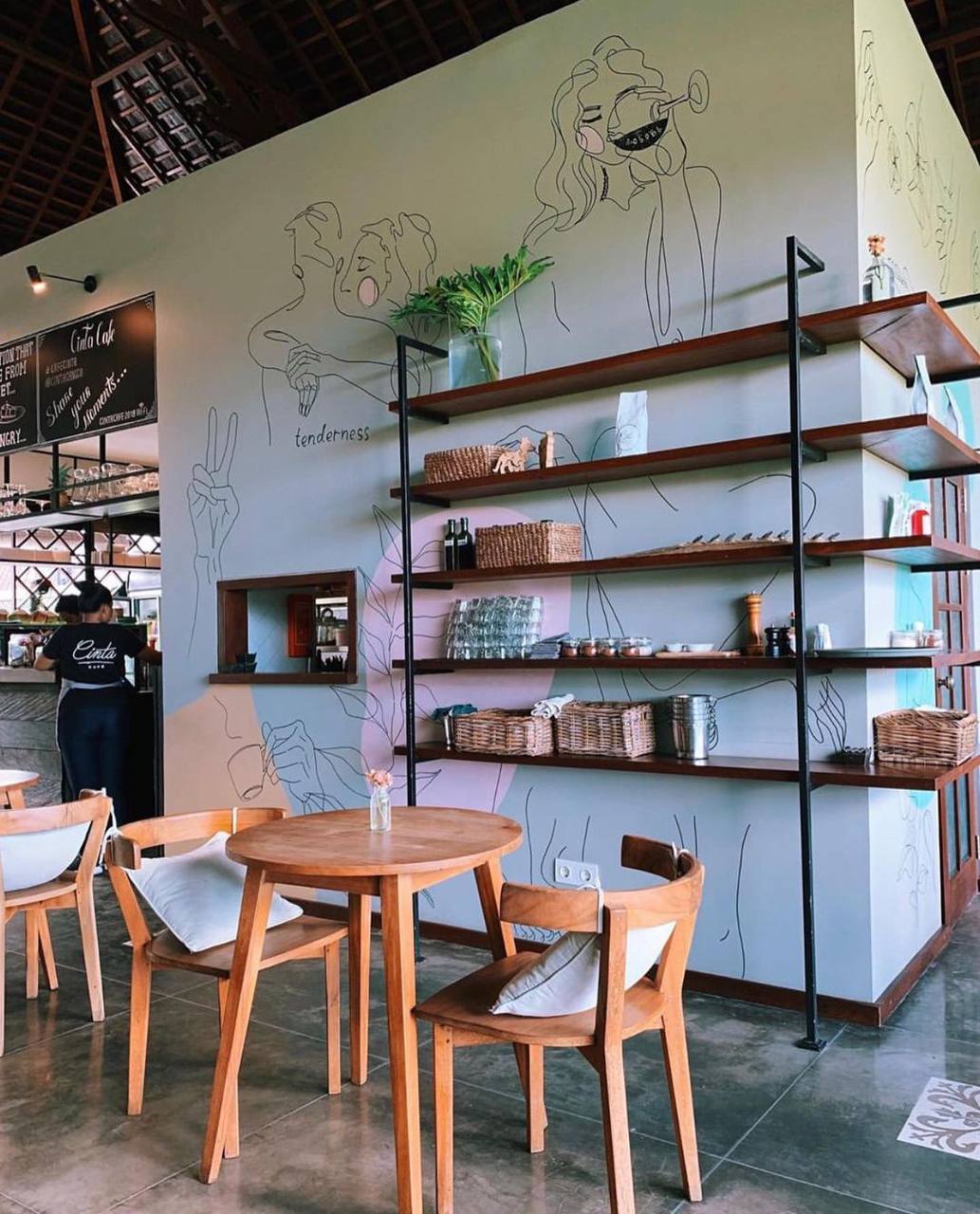 9️⃣ AVOCADO FACTORY
 (google rating  4.5)
$$
The name speaks for itself! If you are an avocado lover, then here is your paradise, you will find this ingredient in every dish! Avocado factory is a good place to eat avocado dishes with tropical innovative fusions, made with love from local ingredients. There are plenty of vegan options. This restaurant is close to the beach so it's perfect for a quick healthy breakfast before surfing.