5 affordable glampings to stay before climbing Mount Batur
Prices are up to 40$ per night
The ascent of Batur begins just before sunrise. So, instead of spending night hours on the road towards the volcano, you can arrive earlier and recharge at one of the glamping sites at the foot of the mountain. 
The special atmosphere of the camp, the beautiful nature around, the hotel-like facilities, and most importantly, a good rest are guaranteed. After a tight sleep in a comfortable bed, you will be ready to conquer any peak!

1️⃣ KUBAH BALI
This amazing instagrammable glamping is located just 5 km from Mount Batur which makes it a perfect way to start your adventure.  Enjoy the unlimited and endless views of the volcano and the lake. The property offers various options such as tents or bubble houses with comfortable beds, small private terrace and private bathroom. There is a bonfire and barbecue area in the shared zone. The guests noted that the place is very quiet, and the host Jeko is very friendly and helpful. After an early climb, you will enjoy a delicious American or Asian style breakfast here. It is a truly unique experience for those wanting something different.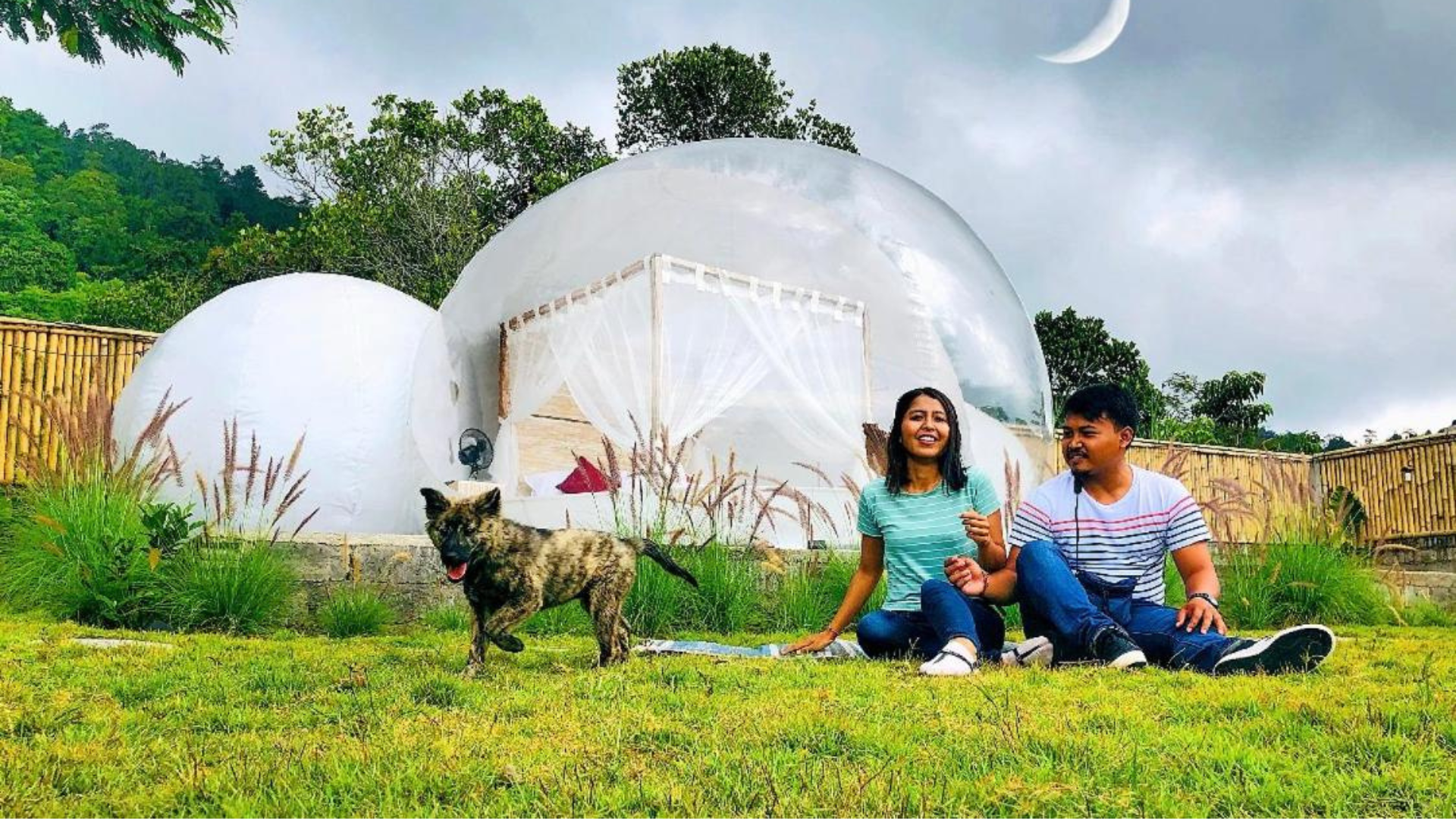 This is a cool camping place for those of you who want to camp and also want to see the sunrise, because when you visit this place you can see natural scenery such as Lake Batur, Mount Agung and Mount Batur. The view is breathtaking! Alam Caldera has10 Tipi tents with a small terrace in front of it and a comfortable bed. The bathroom is separate, but guests noted that it does not cause any inconvenience. Stuff kindly provides everything you need: from water kettle, towels, soap & shampoo, and even the BBQ grill.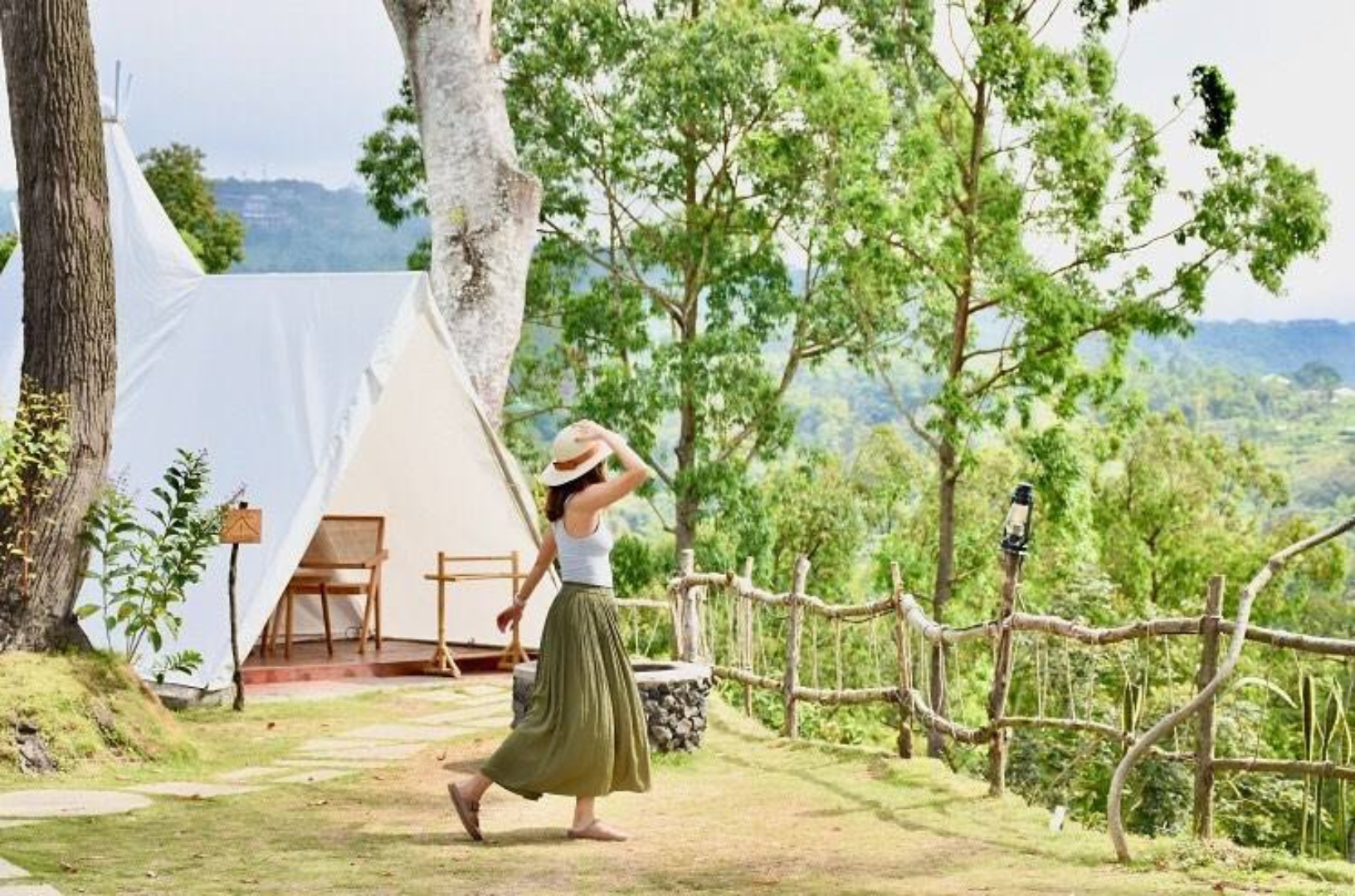 3️⃣ BLACK LAVA
Are you coming with a company to have some fun before climbing? Here is a party camp! Black Lava glamping is not just a sleep option. Apart from glamorous tents and incredible views these guys have a swimming pool, lighting and even sound system! Just imagine this: you are hanging out with your favorite music overlooking Mount Batur volcano. This place is worth staying a little bit longer. After your climb you can try an ATV to see around. They also have restaurants and coffee-shops, which is actually a good idea to grab a coffee after your climb.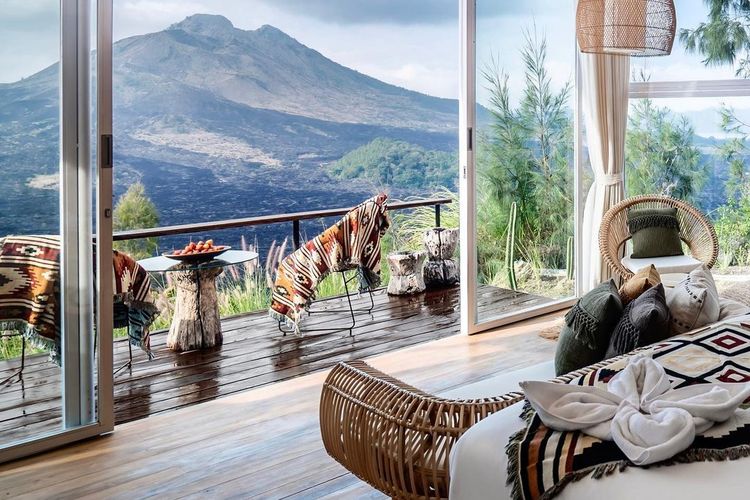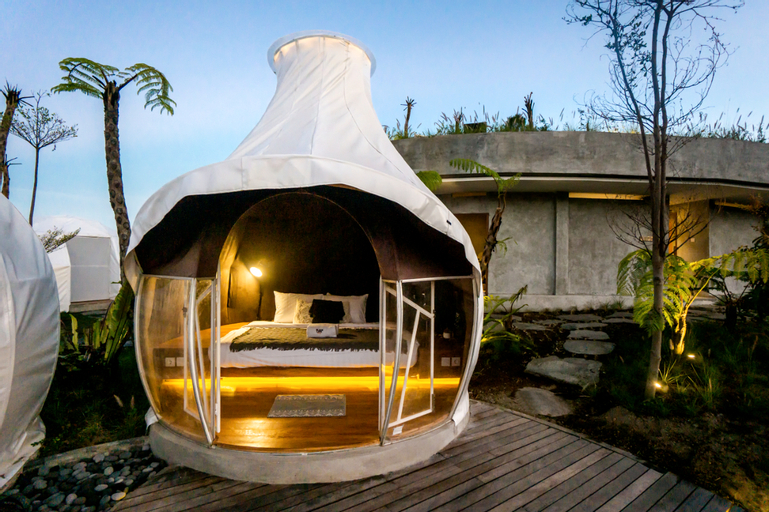 4️⃣ JEMPANA VIEW
Jempana View is located down on the lake. You are sleeping on a comfortable bed and watching the calming waters through the window of your tent, as it stands right on a wooden bridge above the water. You can experience true romance by renting a boat and going to explore Lake Batur with your loved one.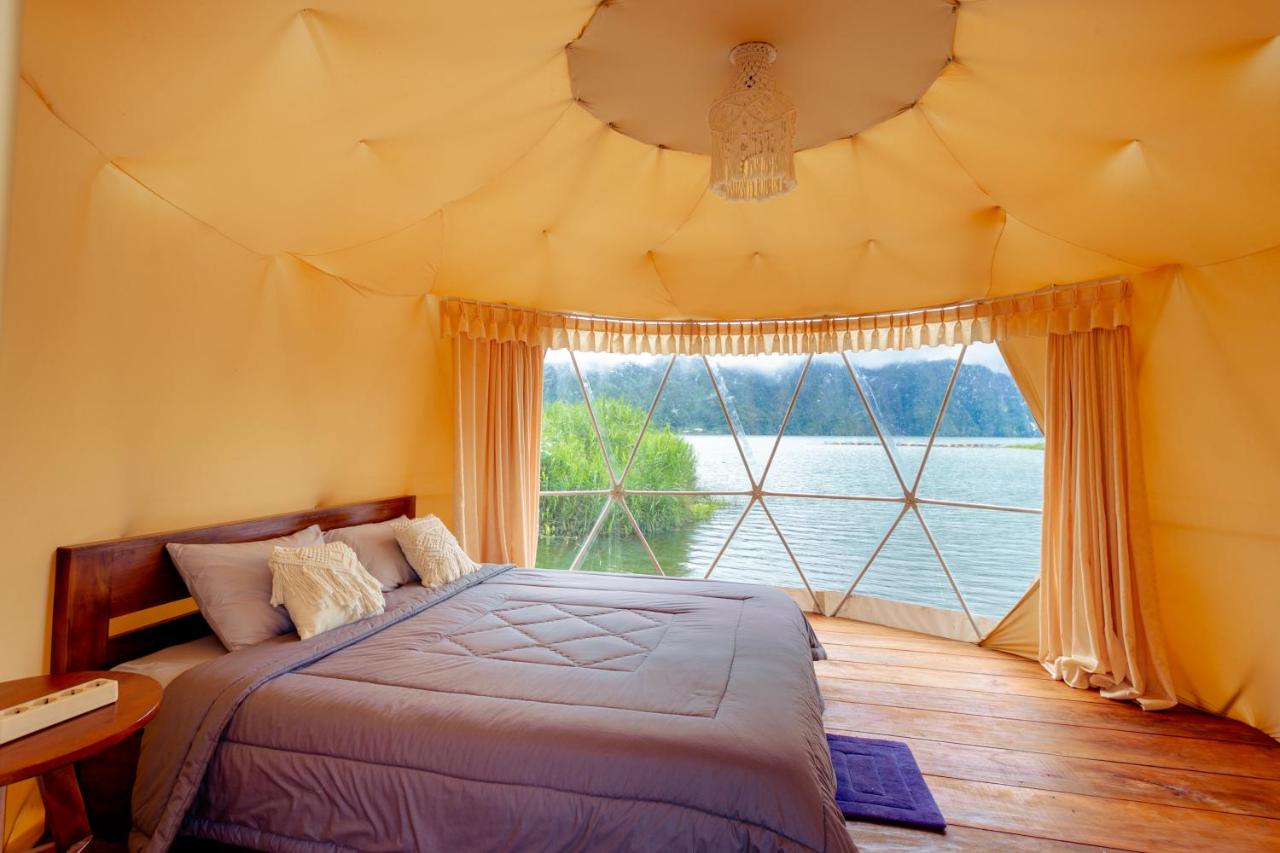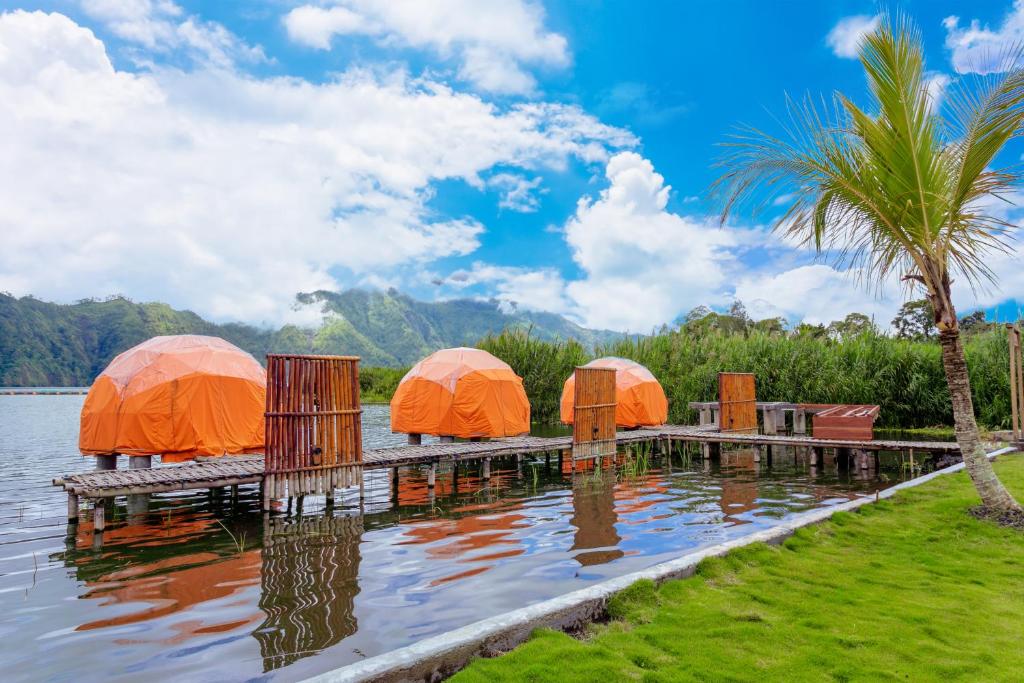 The name speaks for itself: this glamping offers a spectacular sunrise view! When it's clear you can see both mount Batur and mount Agung, lake Batur and even the ocean. Sunrise Hill Camp provides packages: during your 1-night stay you will have a BBQ dinner - it's a great opportunity to meet new people - other campers, play some games and have campfire activities. In the morning, right at sunrise hosts will provide breakfast.