10 facts about the acid crater lake of Ijen volcano
The Ijen volcano in East Java consists of more than 10 stratovolcanoes, located within a radius of 20 km around the caldera of 1 km width and 200 meters depth. There is a sulfur lake Kava Ijen, famous for its extraordinary and diverse shades of water and absolutely fantastic views. Here are ten interesting photo-facts describing this incredibly fantastic landscape.
1. The crater lake of Ijen volcano is the largest acid lake in the world!



2. The lake's shore is a natural deposit of sulfur, which is extracted here for more than 700 years!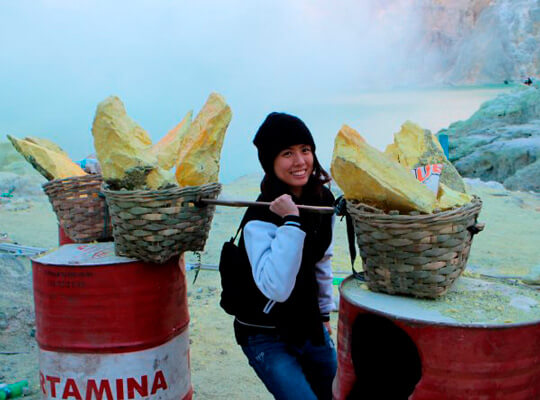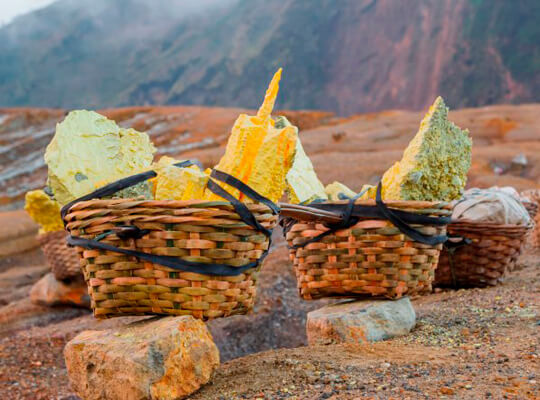 3. The incredible color of the lake is due to the acidity of the water, which is a mixture of hydrochloric and sulfuric acids and dissolved metals.
4. The water in the lake is warm, about 60 degrees Celsius. You can touch the water. Long contact with water can cause skin irritation.
5. Depending on the volcano's activity, the lake can change its color from turquoise to green and even gray.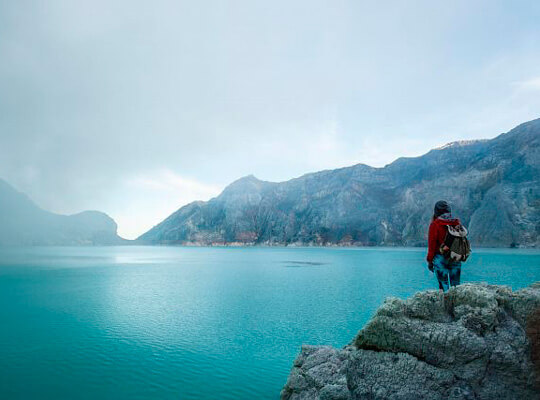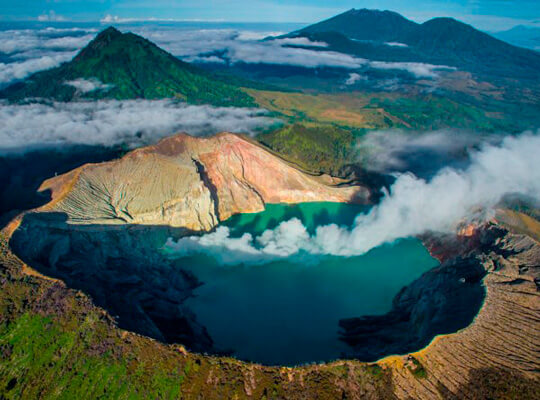 6. The water can be transparent, or can be muddy and milky white. It is amazing the way the view changes every day and sometimes even several times a day.
7. The lake is really huge: its area is about 1000 x 600 meters with 200 meters depth.
8. Under the lake there is volcano magma – that is called lava when it comes to the surface. As the lake is very deep with dense water, magma remains locked at the bottom.
9. The volcano erupts to the lake's surface not lava but the methane gas.
10. Visiting the volcano is completely harmless at the safety rules observance and in accompaniment of a professional guide. Volcanologists monitor the activity of the volcano every day and in case of suspected increase of activity, access to the volcano is closed.
The best guides, high-quality equipment, free rent of warm clothes, perfect timing and professional organization. And, of course, a transfer and a special gift: a delicious breakfast in Javanese family. Departure every Monday and Wednesday.
We will turn back on the same day, and we promise you for sure — it will be one of the most unforgettable days of your vacation!
Want more photos and details about the trip? Read Trip to the active Ijen volcano on the Java island! Or just contact our manager via the service at the bottom of the page on the website.
It will take you less than a minute to submit your application. The manager will contact you during the day, answer all your questions and help you plan your trip in the most convenient way.