How to create your own widgets in MyBaliTrips.com affiliate program?
MyBaliTrips.com affiliate program is growing rapidly and successfully. We have announced for our partners recently such advertising tool like widgets.
Widget is a built-in block, which shows current information on product.
We have created several theme widgets based on our statistics. All our partners are able to place these widgets in their resources and make money!
Besides the compilation of different widgets you can set up the widget in accordance with the needs of your audience.

Click «Add widget» in «Products and promo». Two types of system settings are now available for you: System settings / Additional settings.

System settings:
Choose product – the product you've chosen is displayed on the widget. You can choose from 1 to 3 products.
Language – you can choose a language for your widget.
Price – you can set to show or not the product's price on the die in your widget.
Currency – you can chose at the setting of the product price.
Mini text – short description under the name of the product.
Rating – product rating is on our website.
Sales – the amount of product sales on MyBaliTrips.com
Learn more – call-to-action button.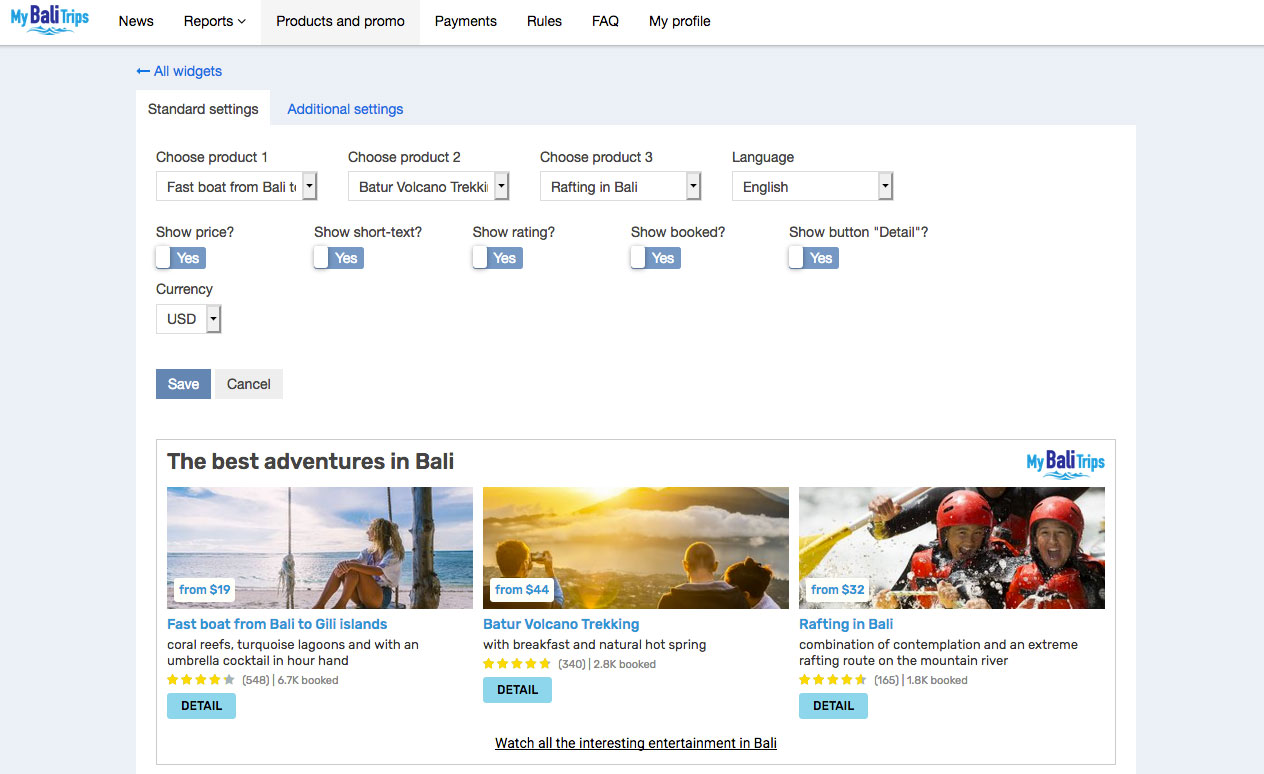 Additional settings:
The title of the widget – the title of the widget is on the widget list you created. It doesn't transfer to the code of the widget, so you can't see it on your resource.
The headline of the widget – you can set up if you need to display the headline slogan of your widget or not.
Other products – there's a link to MyBaliTrips.com website. You can also edit text link to other MyBaliTrips.com products.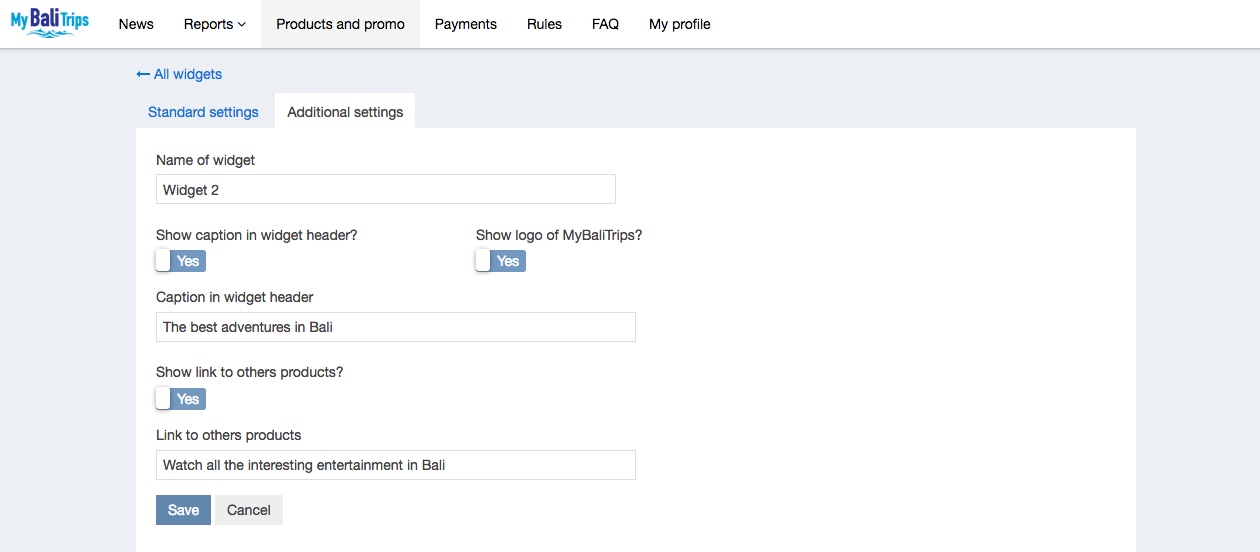 After you finish all the settings press «Save» button.
You have to add the code of the widget to the code of your website.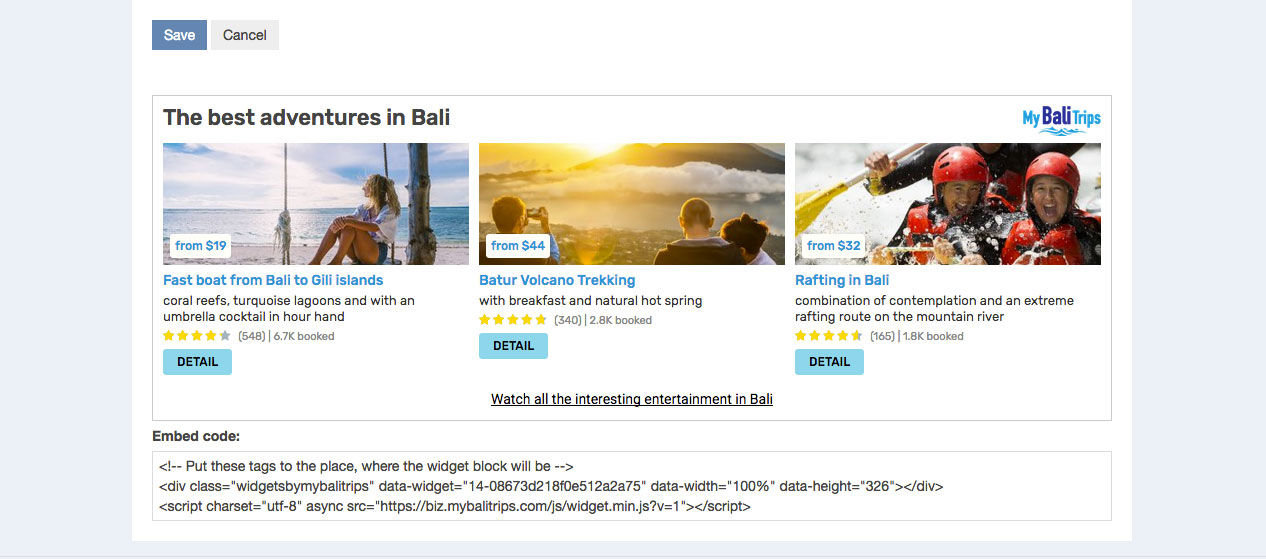 You can create your own widgets on different topics and test conversion when you add or remove different options.