RAJA AMPAT: untouched islands near Bali that no one knows about
Even the most avid travelers have not yet been to this unique place in Indonesia. 
Mass tourism, industrial fishing and the internet have not yet reached this place. A place with white sand, crabs and colorful hermit crabs sleeping everywhere, small villages and crimson sunsets, which cannot be found in Bali, Thailand, or the Maldives. Only here.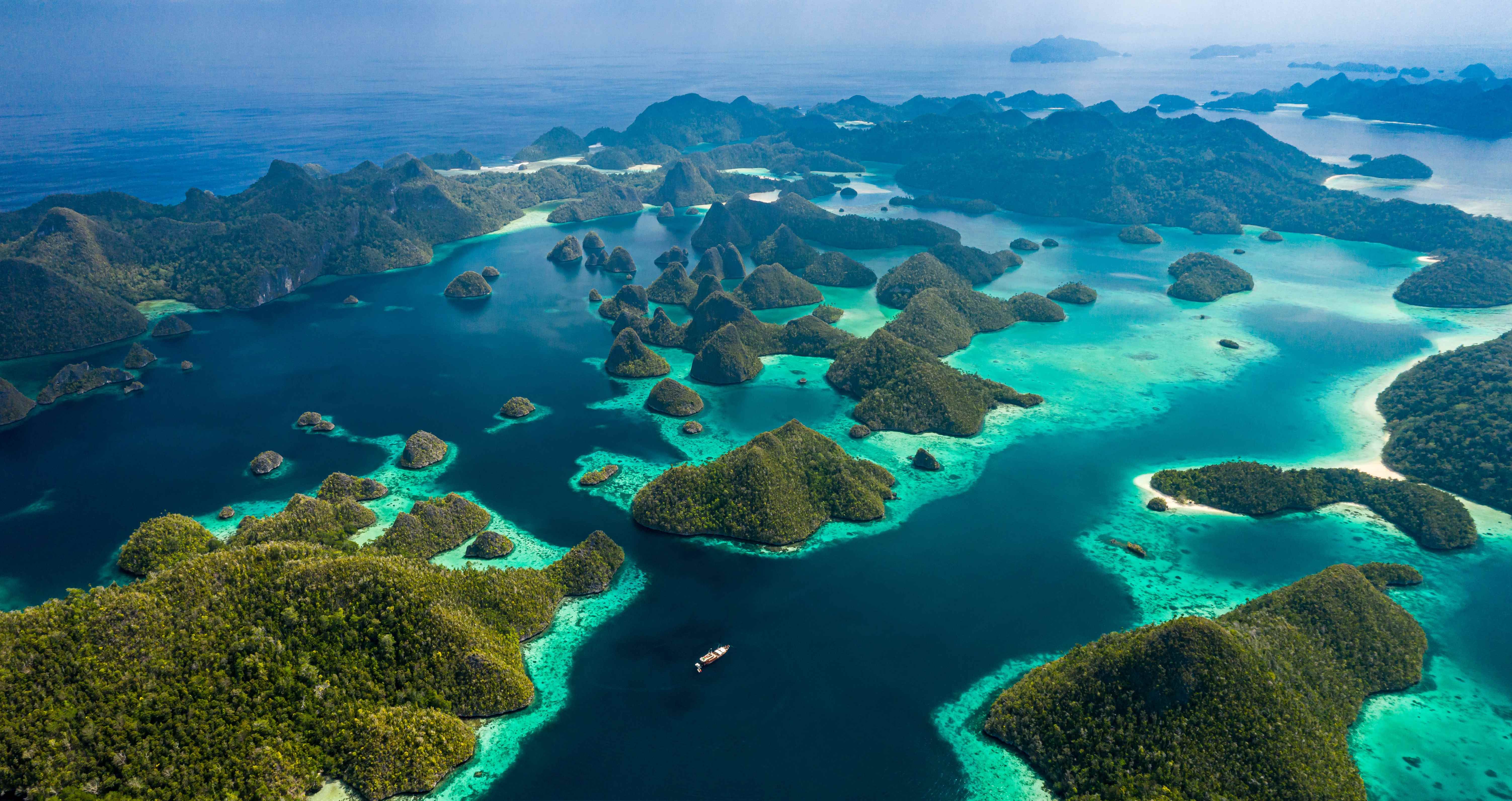 Only here is the most green vegetation you could ever see. This place is the Raja Ampat archipelago (translated as "Four Britains"), located in the eastern part of Indonesia, in the province of West Papua.
You might be surprised to learn that these islands are part of Indonesia. They are located in the West Papua region, which borders Papua New Guinea.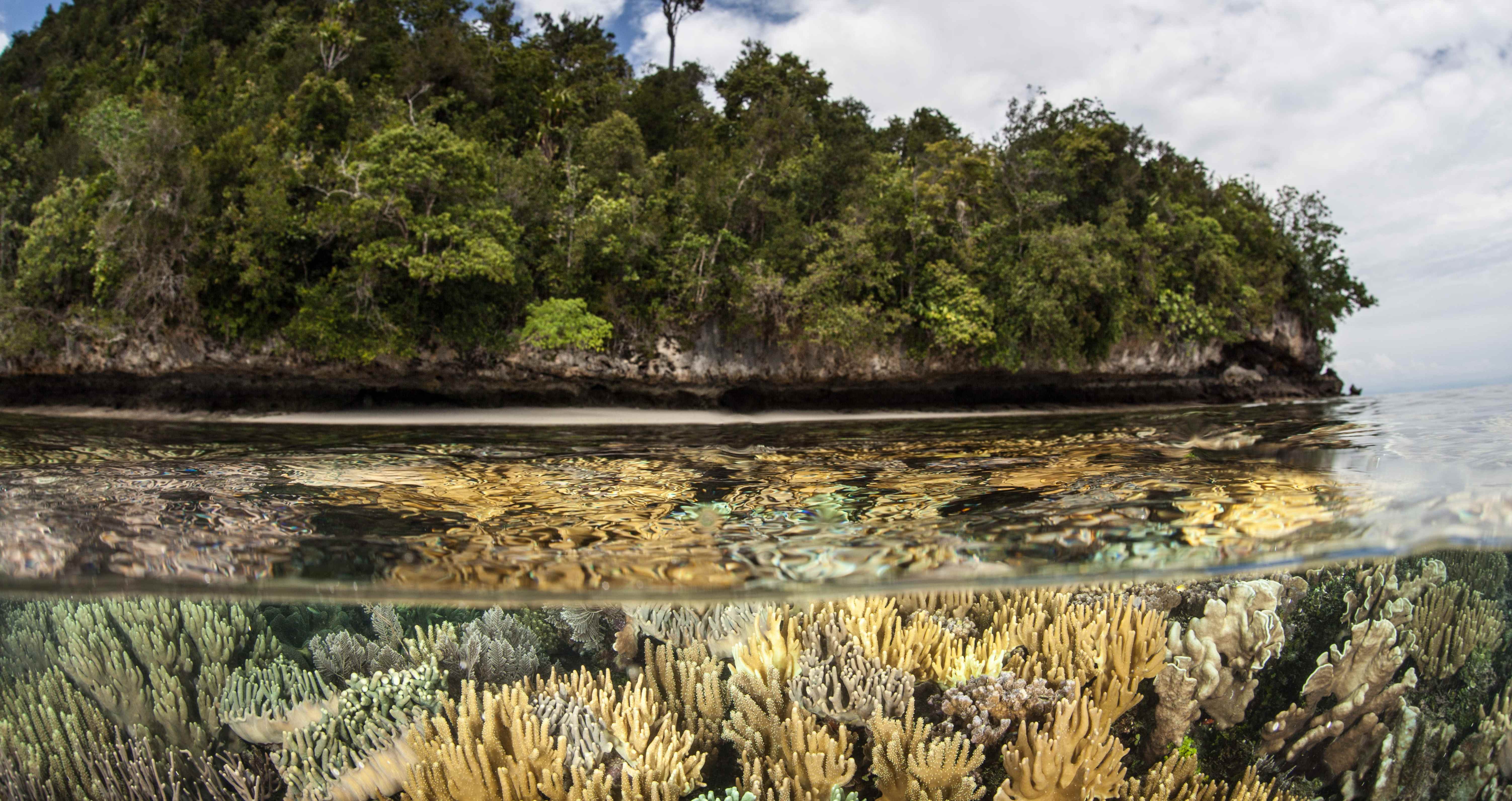 Indonesia stretches very far, almost all the way to Australia! The archipelago is located in the "coral triangle". 540 species of corals, more than 1000 species of coral fish and 700 species of mollusks are "registered" here.
This nature reserve explores the richest living library of coral reefs and underwater biota. The Raja Ampat is a dream come true for people who like snorkeling and diving.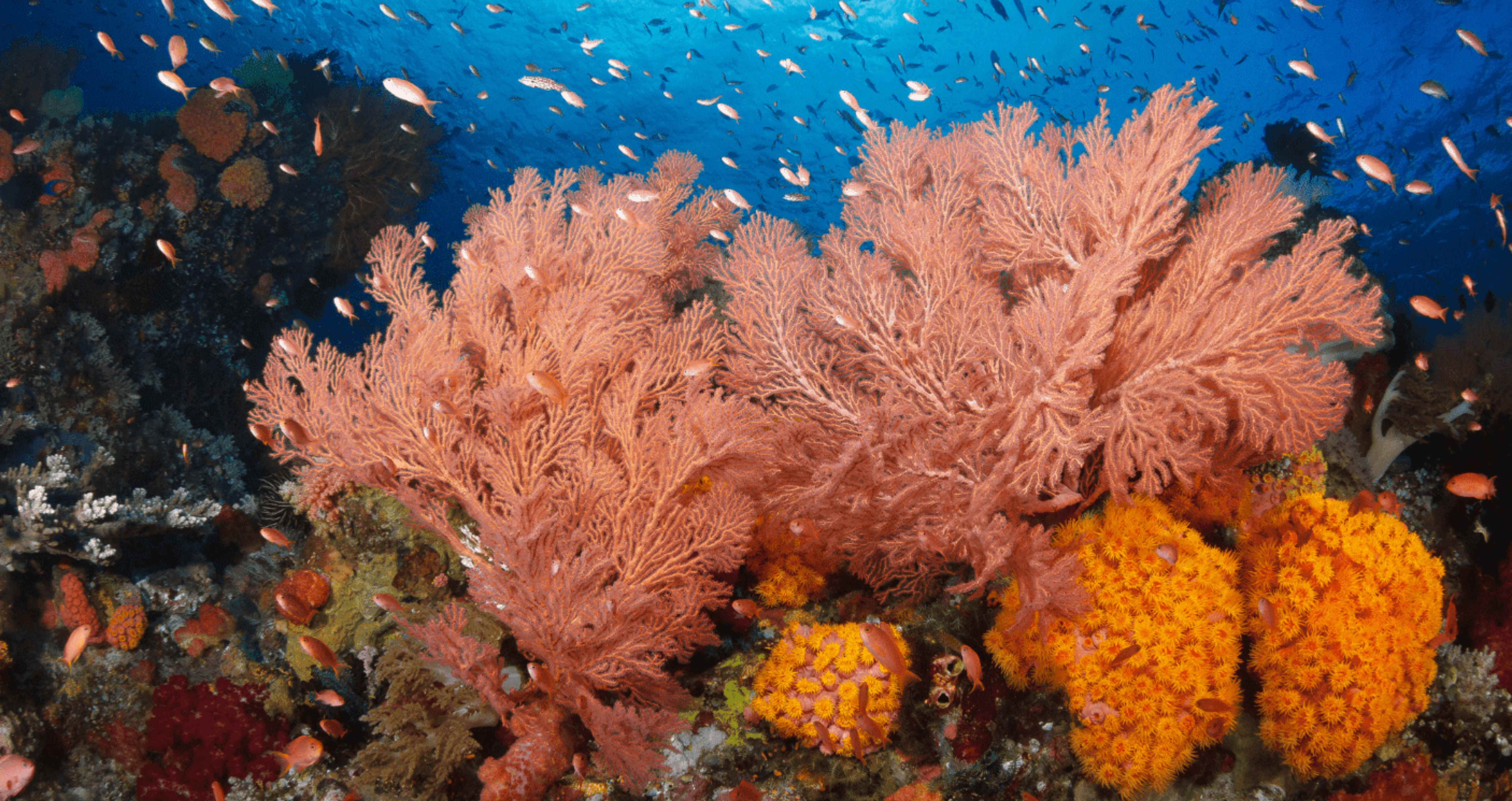 Which islands of the Raja Ampat archipelago to visit?
The archipelago includes 4 large islands - Waigeo, Batanta, Salavati and Misul and over 1500 small islands.
Waigeo Island is the biggest one and is known for its variety of birds, some of which are rare. The city of Waisai - administrative center of Raja Ampat is here.
Batanta Island - a small island with the highest point in the archipelago - Mount Gunung Batanta (1184m)
Salavati Island is also worth visiting,  you can admire the equatorial flora and fauna here.
Misool Island is the most remote island in the archipelago and the best one to visit. By the way, we chose it to show tourists on our tours.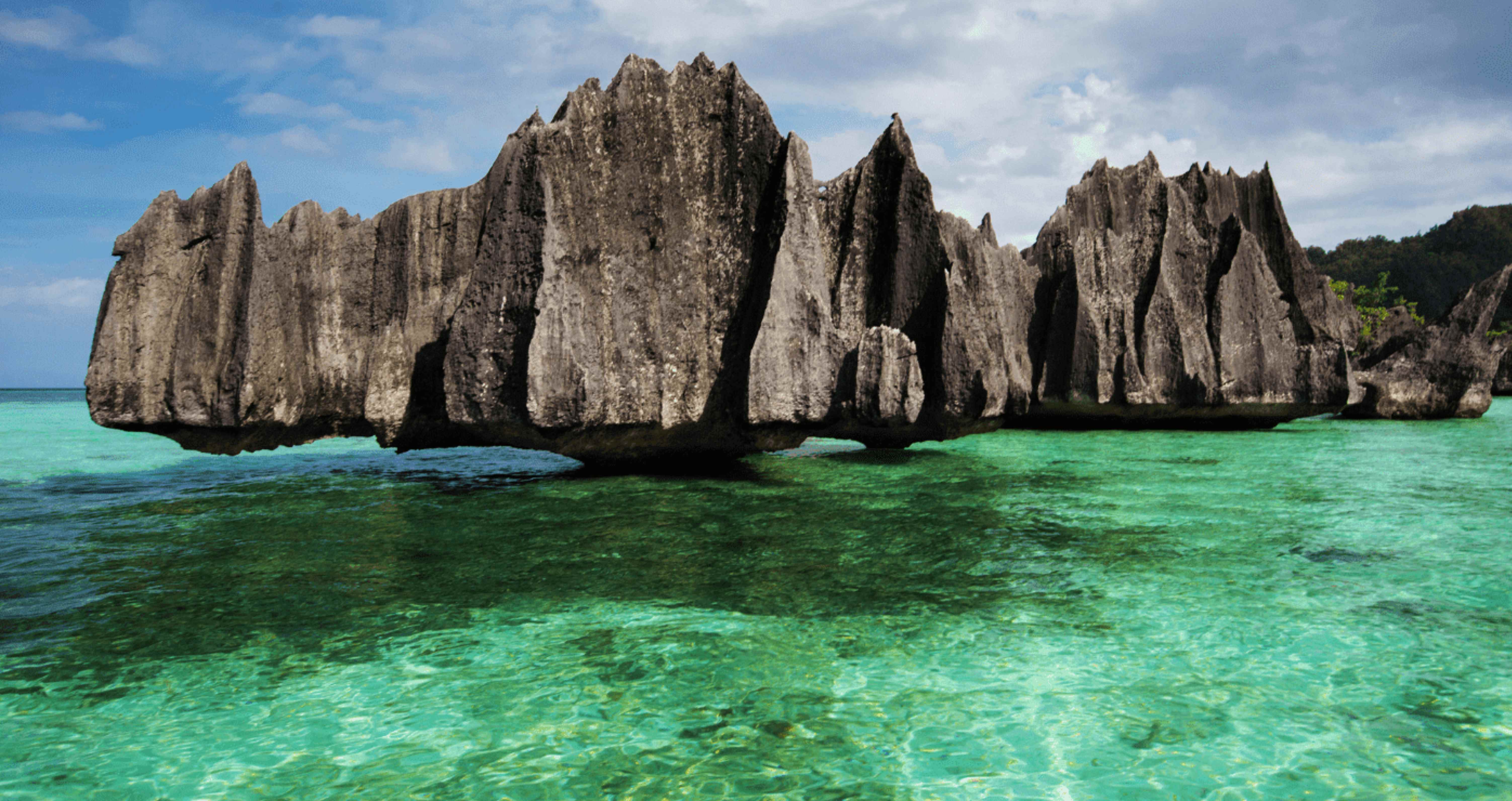 Villages and settlements are spread along the coast of the island. There are very few roads, so all movement is by water.
Misool is home to  both Asians - Muslims, and Polynesians - Catholics. They live together happily and dream of having the Internet as soon as possible and building an airport. Until this area loses its originality, you need to hurry to see Misool as it is today.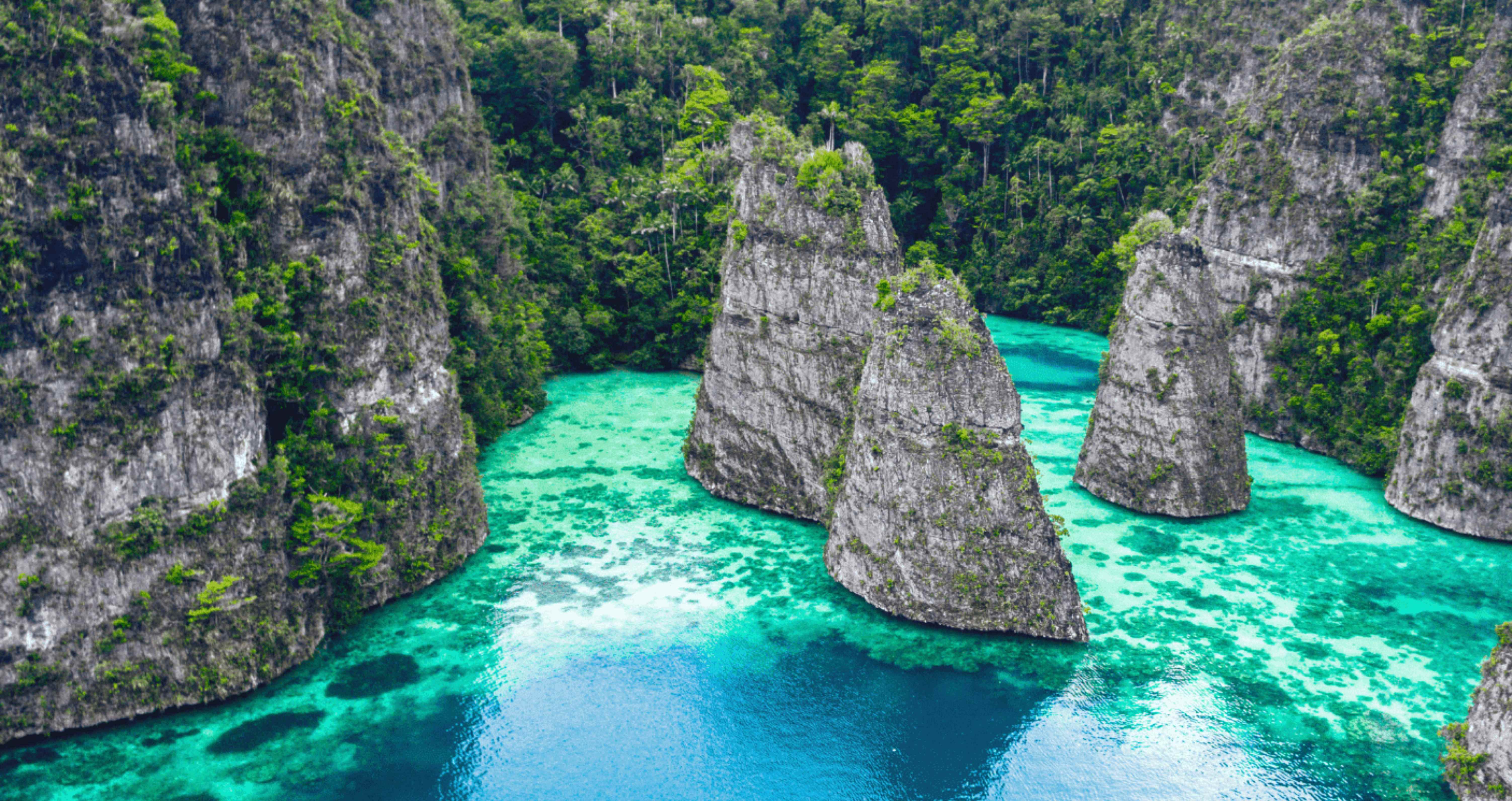 What to do in the Raja Ampat Islands?
Snorkel in different parts of the archipelago. 
Coral fish swimming around your feet and amazing colors like the living reef vegetation. There are sea devils, manta rays and carpet sharks that will swim  to meet you.
Schools of tuna, giant trevally, snappers, barracudas, sea cows, and turtles are just some of the many underwater creatures that keep things interesting. Even if you are an experienced snorkeler who has been to all the best spots on the planet, Misool will surprise you the most!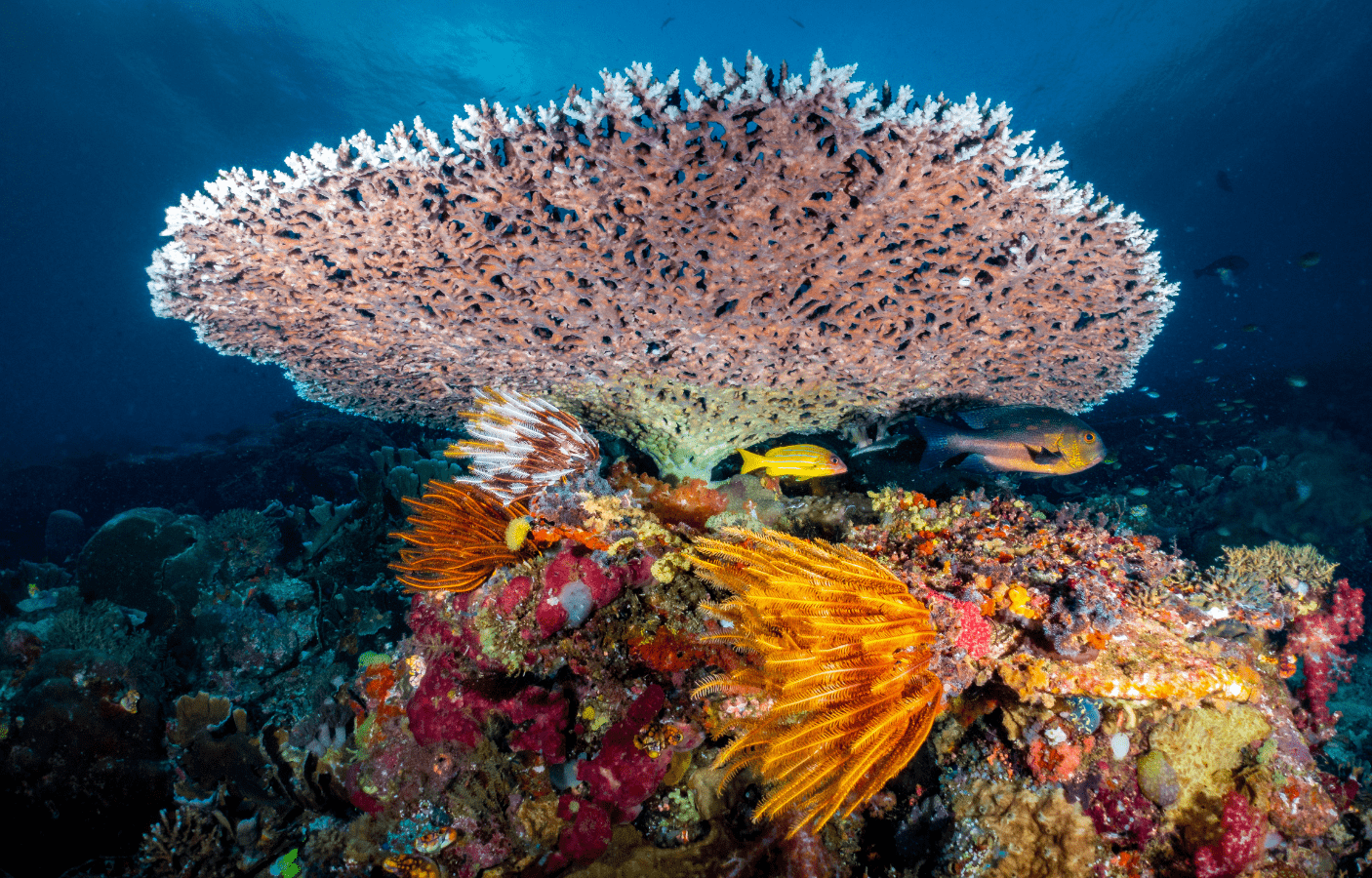 Dive into the lake where harmless jellyfish live.
This lake is fresh and salty and is located inside a rocky island.
There are a lot of such lakes on Misool. All of them have jellyfish colonies. Because of the lack of enemies, they lost their ability to defend. So they can't hurt people anymore. So they have become completely harmless creatures.
This is a different kind of pleasure - to swim with them.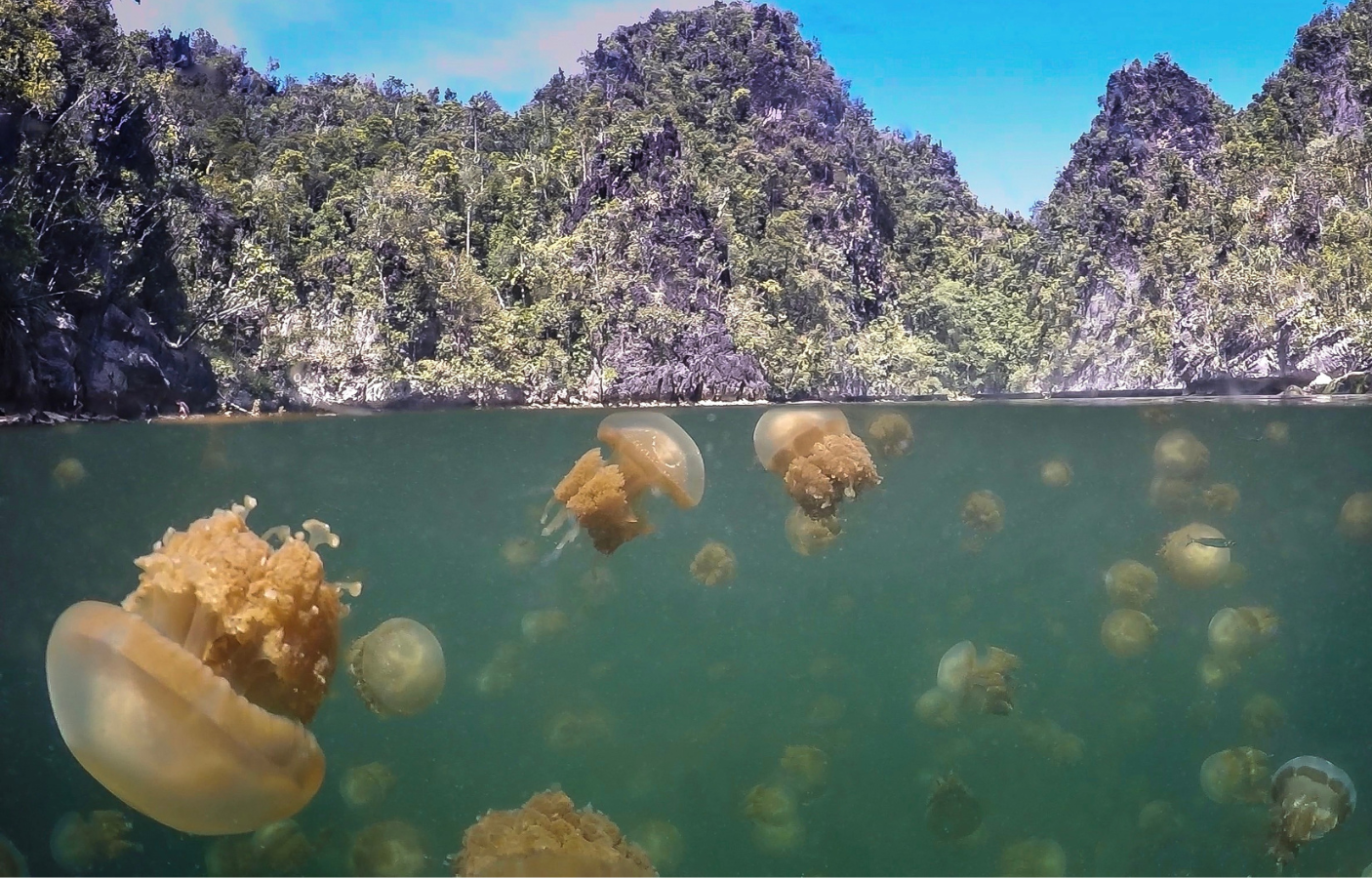 Climb to Harfat Peak
 The view is incredible: on one hand there is a blue ocean and coral reefs, on the other is the deep green jungle.
 Don't forget your camera!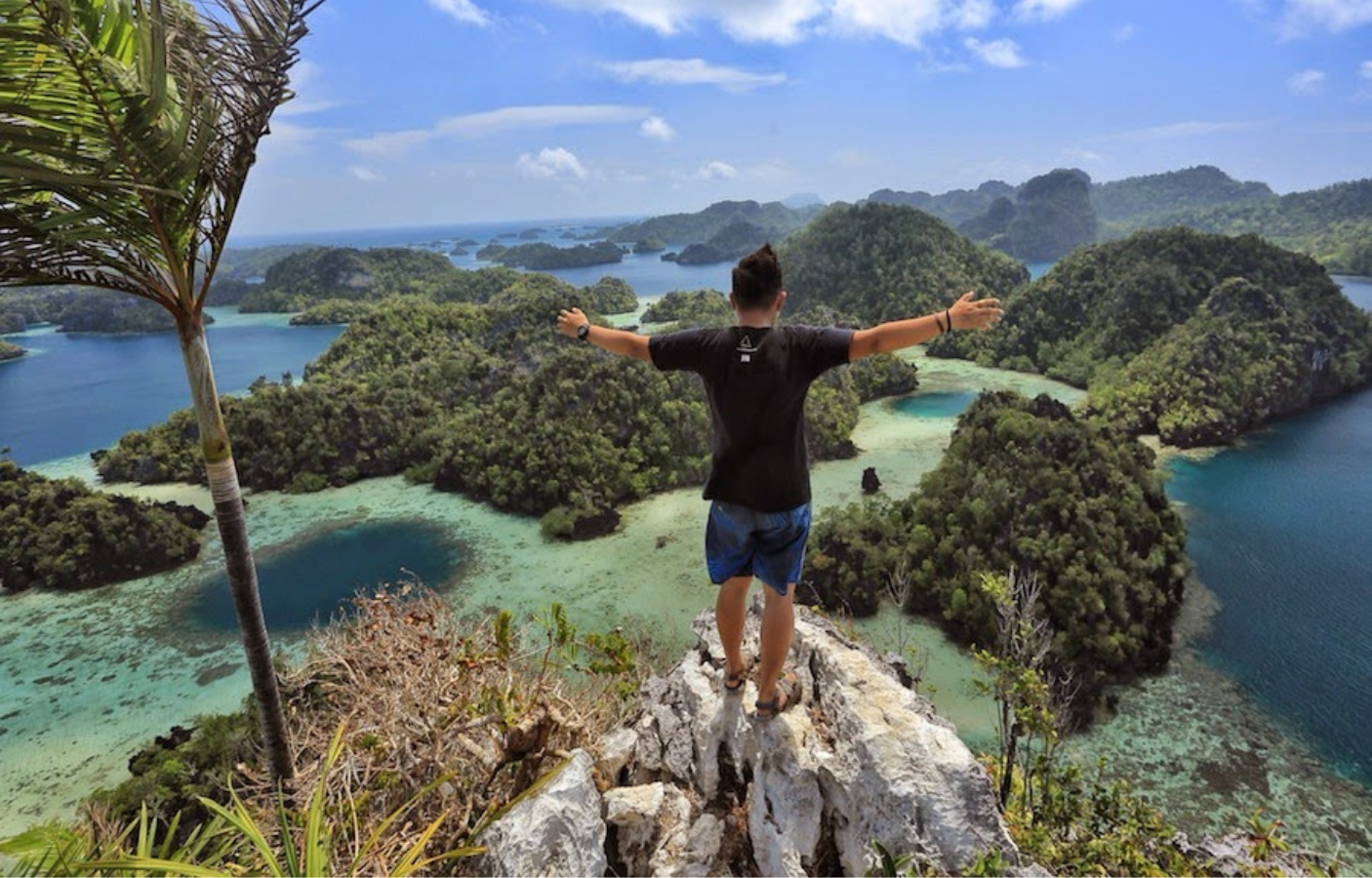 Pass through a huge cave to reach the lost lake.
 Imagine this: you are swimming through a cave (300 meters) and find yourself in a lake surrounded by rocks! A lot of fish live in the lake's water, hidden from the outside world, and there is silence around.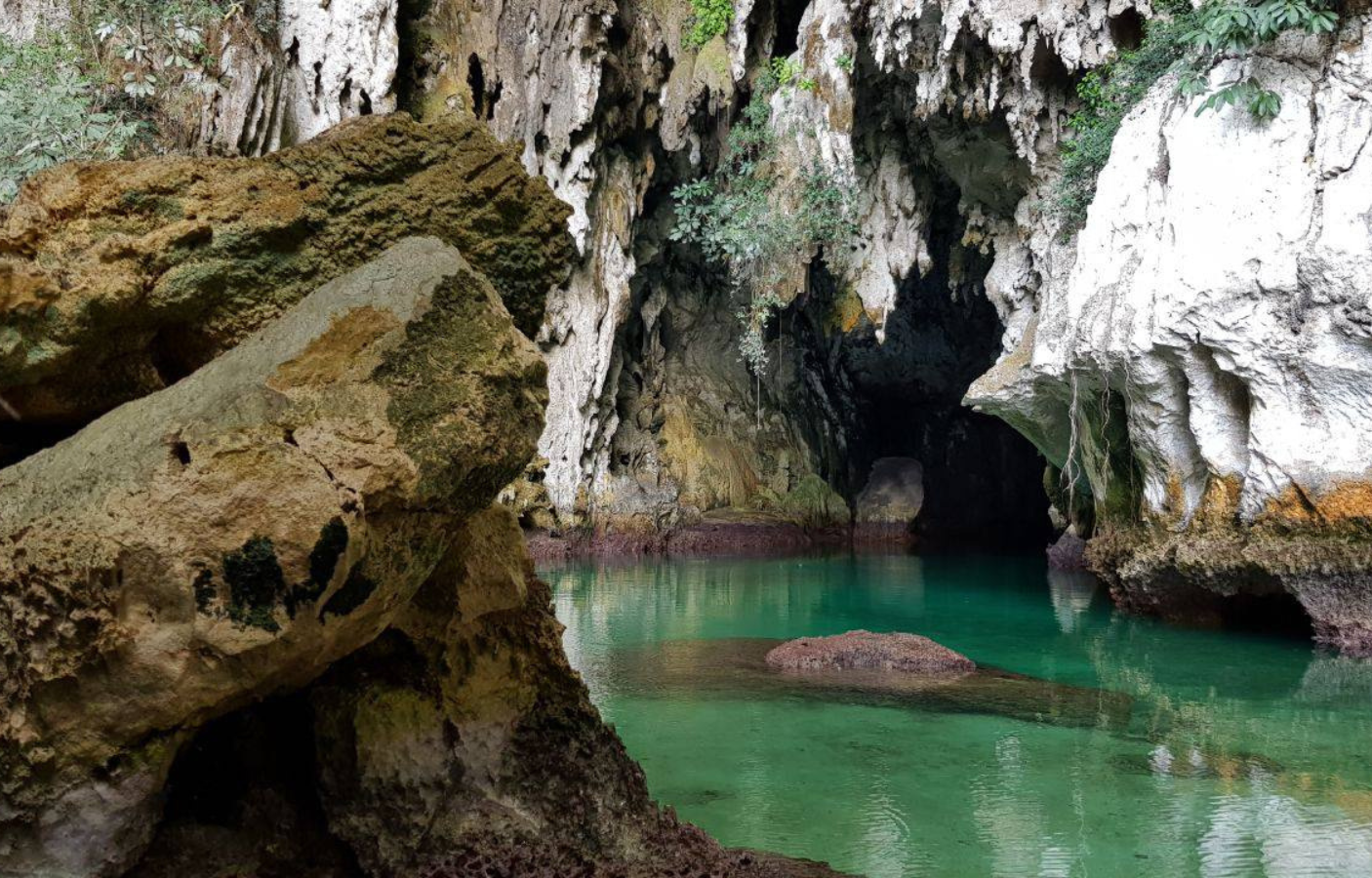 Walk through the jungles of the Misool Islands.
 Here the air is very clear, so you would like to stay here for a while to breathe in as much as you can. 
Visit a Papuan village.  Local kids are very smiling and always happy to take pictures with tourists.
See amazing sunsets and millions of stars in the sky.
These sunsets will definitely be in the top-5 best in your life. If you're a traveler who's already seen a lot, you should go to Raja Ampat islands because they're 1000% worth it.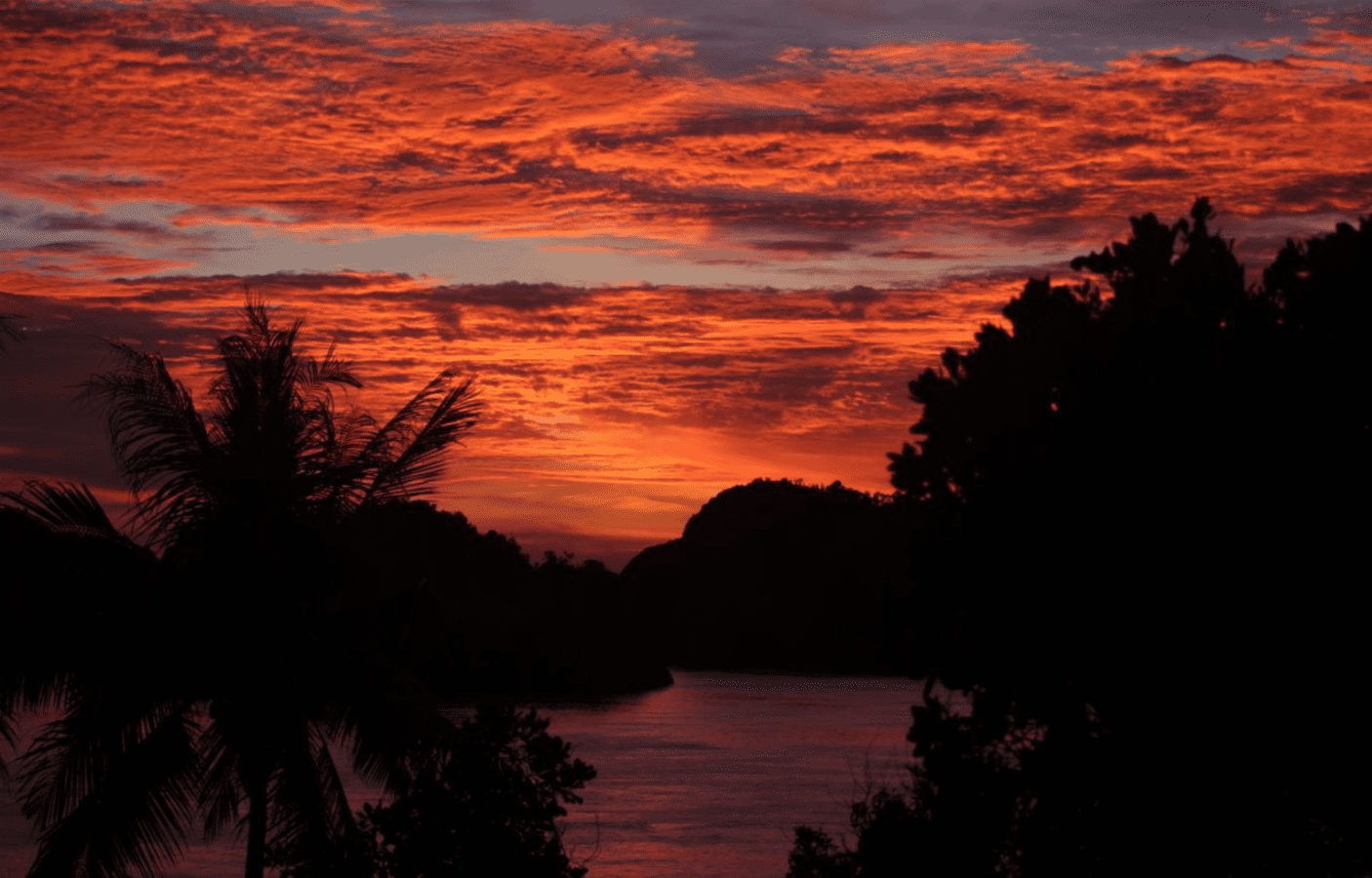 How to get to the Raja Ampat Islands?
You can get to the Raja Ampat Islands from anywhere in Indonesia. There are no direct flights from Bali, you have to fly through Jakarta or Makassar. You need to fly to the city of Sorong - this is a small port city and the capital of West Papua. Then you have to take a ferry to get to any other islands of the archipelago.
Where to stay in Raja Ampat?
There are many homestays and hotels of various levels on the islands, which can be easily booked online.
However, we do not recommend going there on your own. You will spend a lot of time and money to find a way to move around the islands and not miss the most beautiful and interesting places. It's better to take a tour right away with a company that has everything already set up.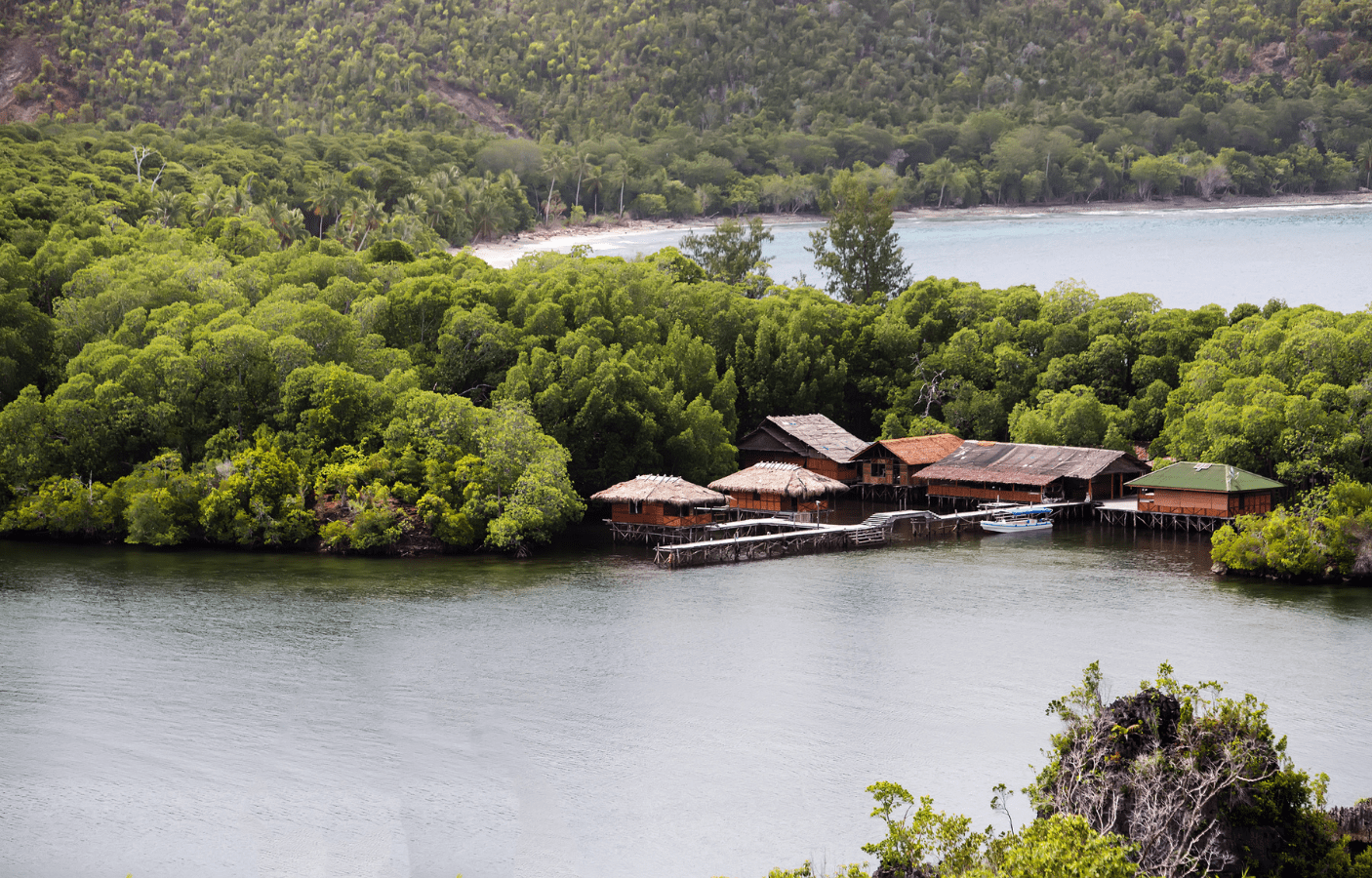 We organize tours to Raja Ampat, which already include:
6 days island hopping

Accommodation on FB basis during the trip

All excursions 

Guides

All transfers by land and water.

Information support in English
Group size: 7 people
For more details check out our website.