Island of dragons: Explore the wild nature of Komodo
The Komodo Islands are one of those places on the planet where you can see pink sand on the beaches, where virgin nature has been preserved as it was thousands of years ago, and the only place where dragons live!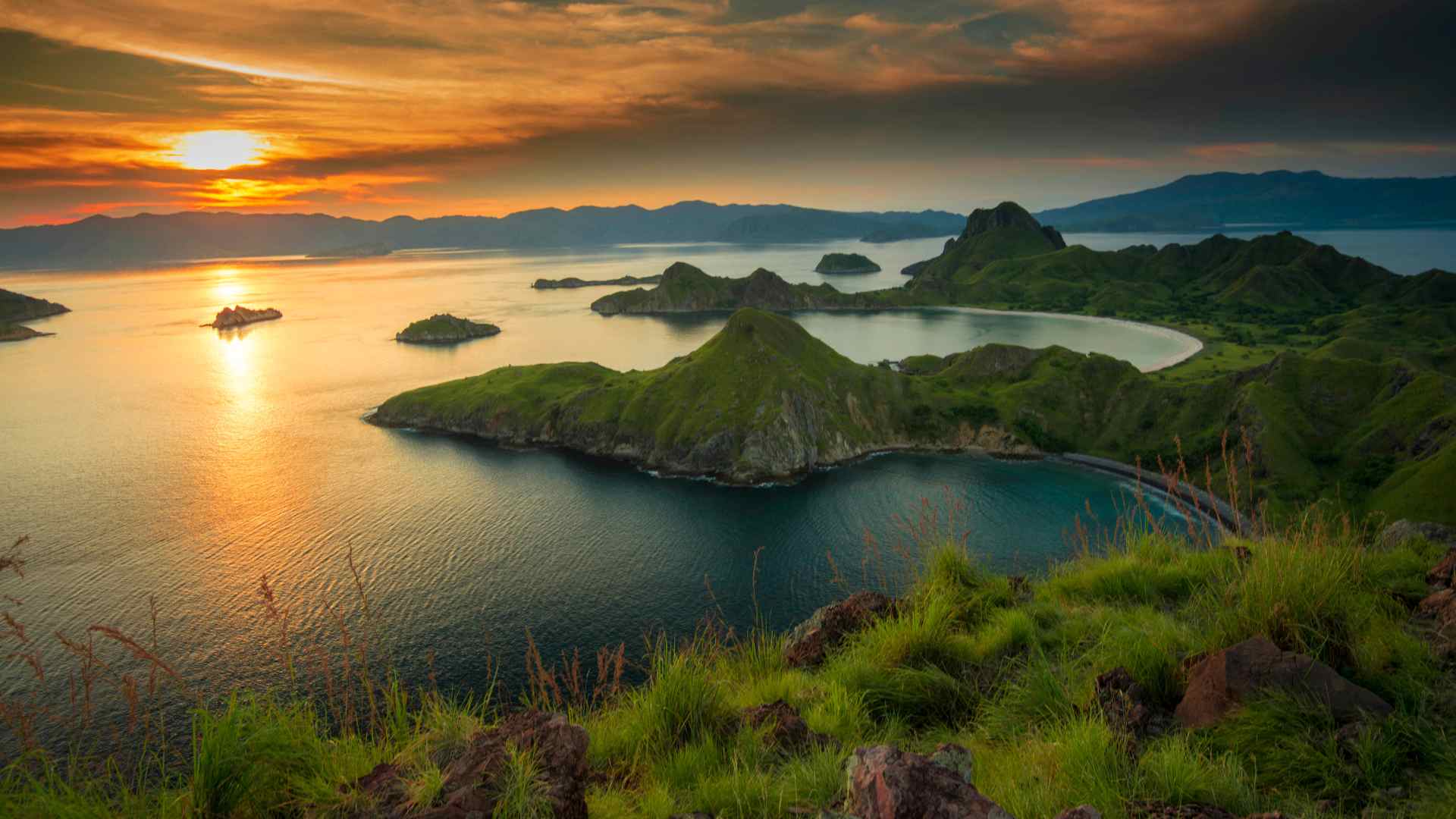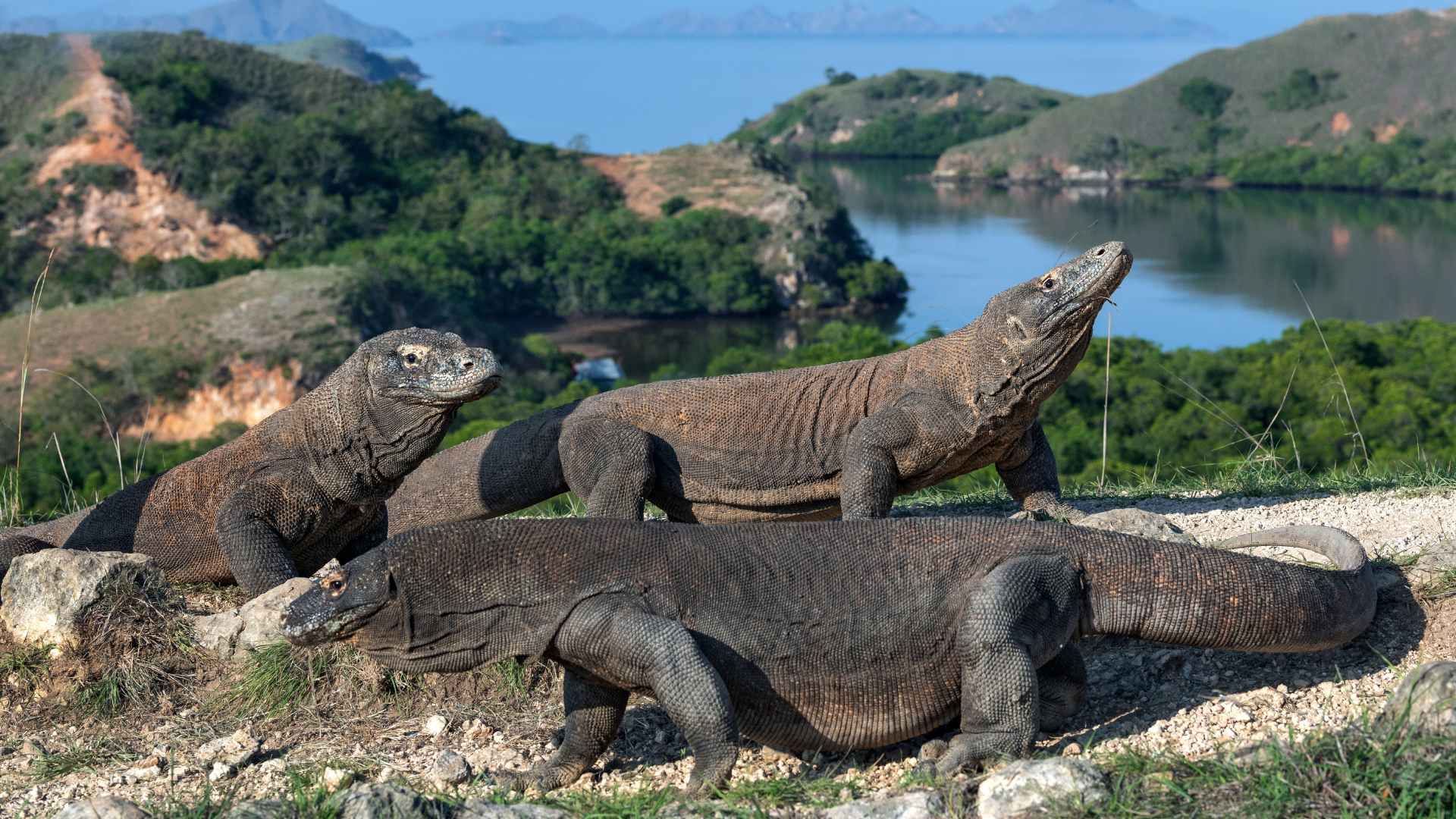 Komodo is a UNESCO-protected reserve spread across three islands: Komodo, Rinca, and Padar. There is no tourist infrastructure here: no hotels, cafes, or restaurants. This is a completely different Indonesia - primitive and untouched! The archipelago is located between the islands of Flores and Sumbawa, just two hours by plane from Bali.
What to see in the Komodo Islands?
Komodo Dragons
The largest lizards in the world live here, and they can only be found on this archipelago. They are the only surviving direct descendants of the dinosaurs on the planet. On the island of Rinca, there are about 1,700 individuals living in their natural habitat, which you can encounter in the forests, on the trails, and even on the beach. These predators feed on snakes, deer, wild boars, goats, buffaloes, and other large animals. Despite their clumsy appearance, Komodo dragons are good runners (reaching speeds of up to 20 km/h) and also excellent swimmers.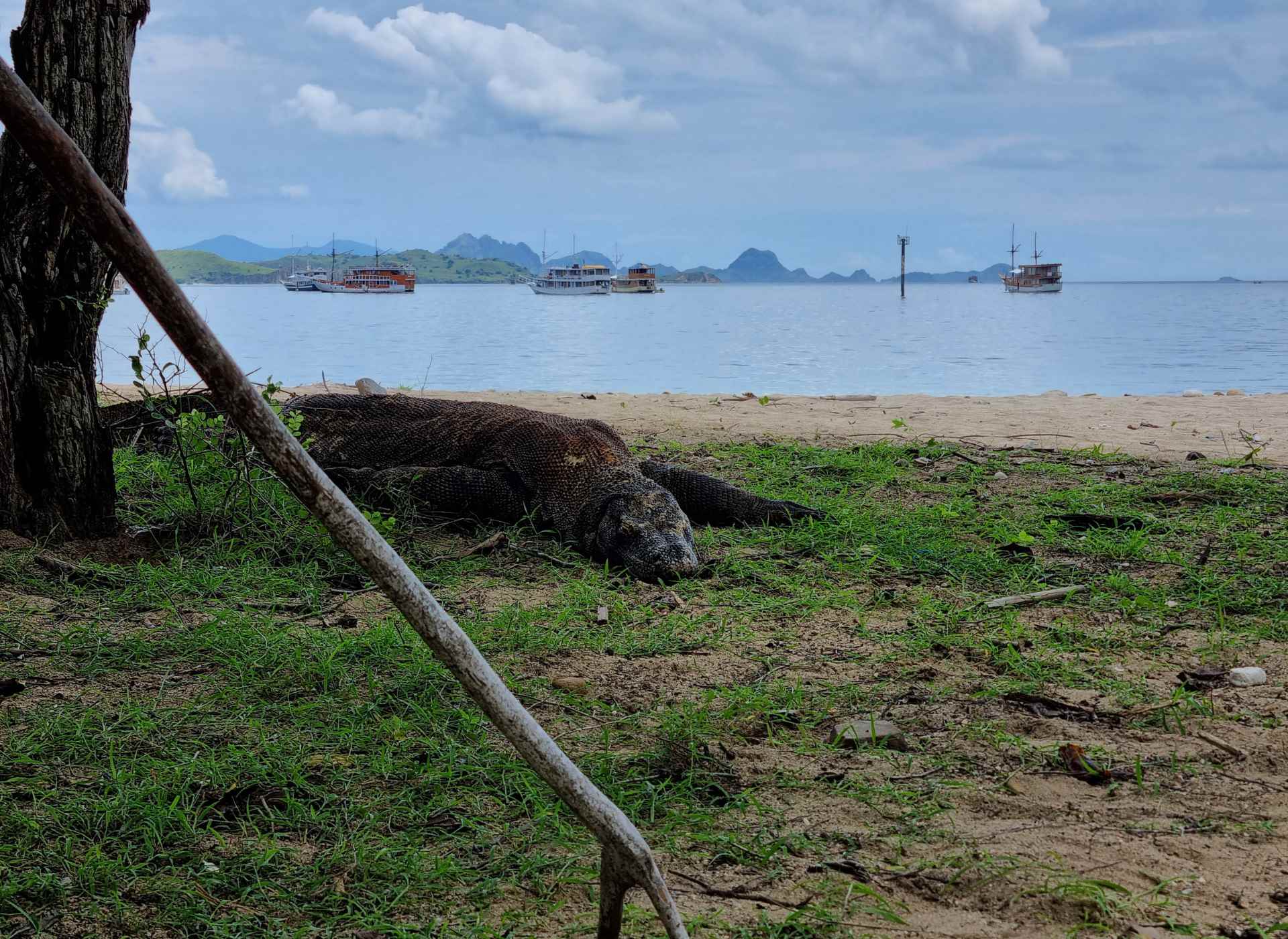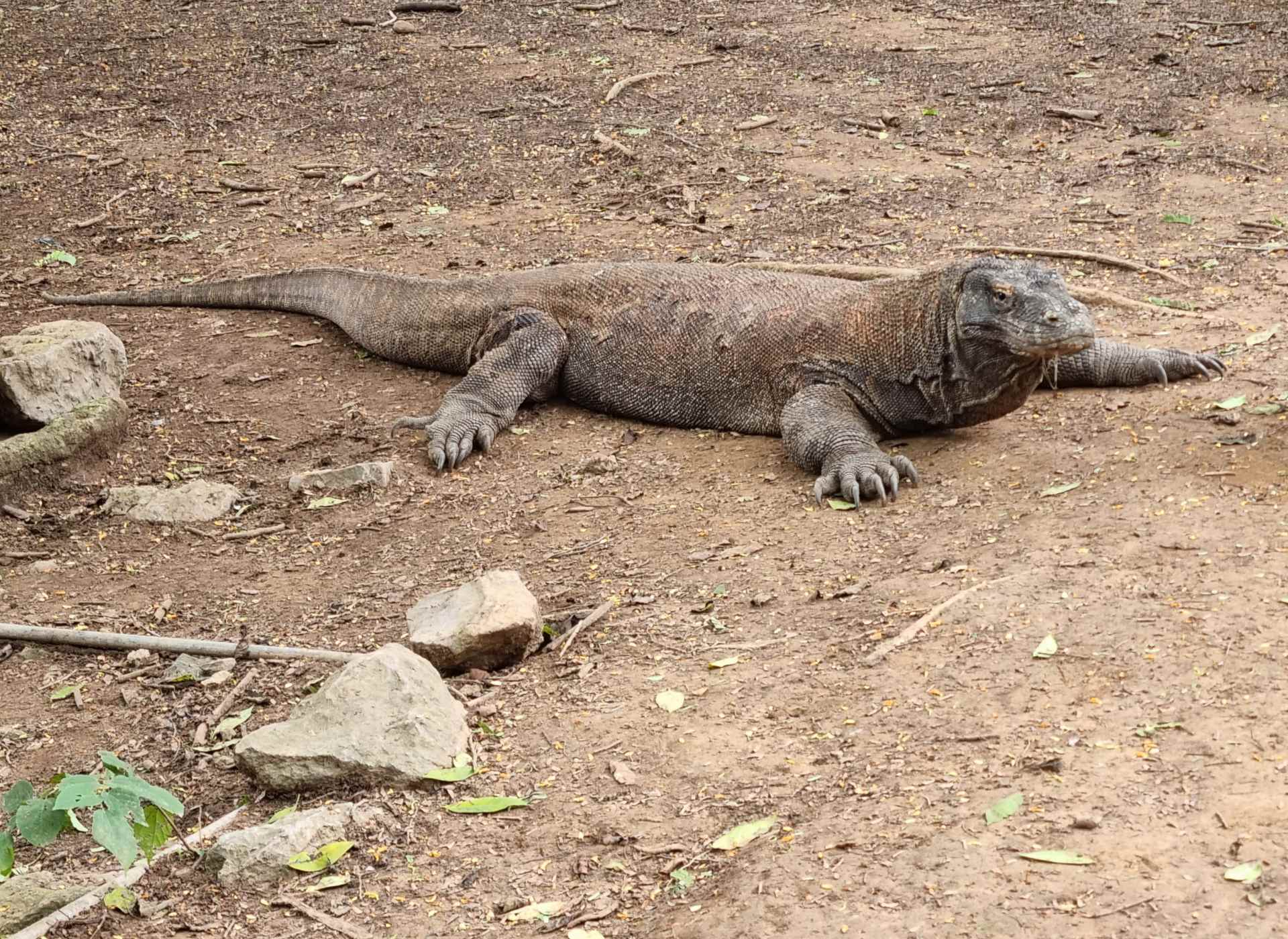 Padar Island
This small island covers an area of only about 8 square kilometers. The landscapes of Padar resemble scenes from Jurassic period films. There are no Komodo dragons here, but the island is attractive precisely because of its surrealistic landscapes. Climb to the top of the hill to see the whole picture: lush green or brown mountains, depending on the season, covered with savannas and surrounded by bays with turquoise water.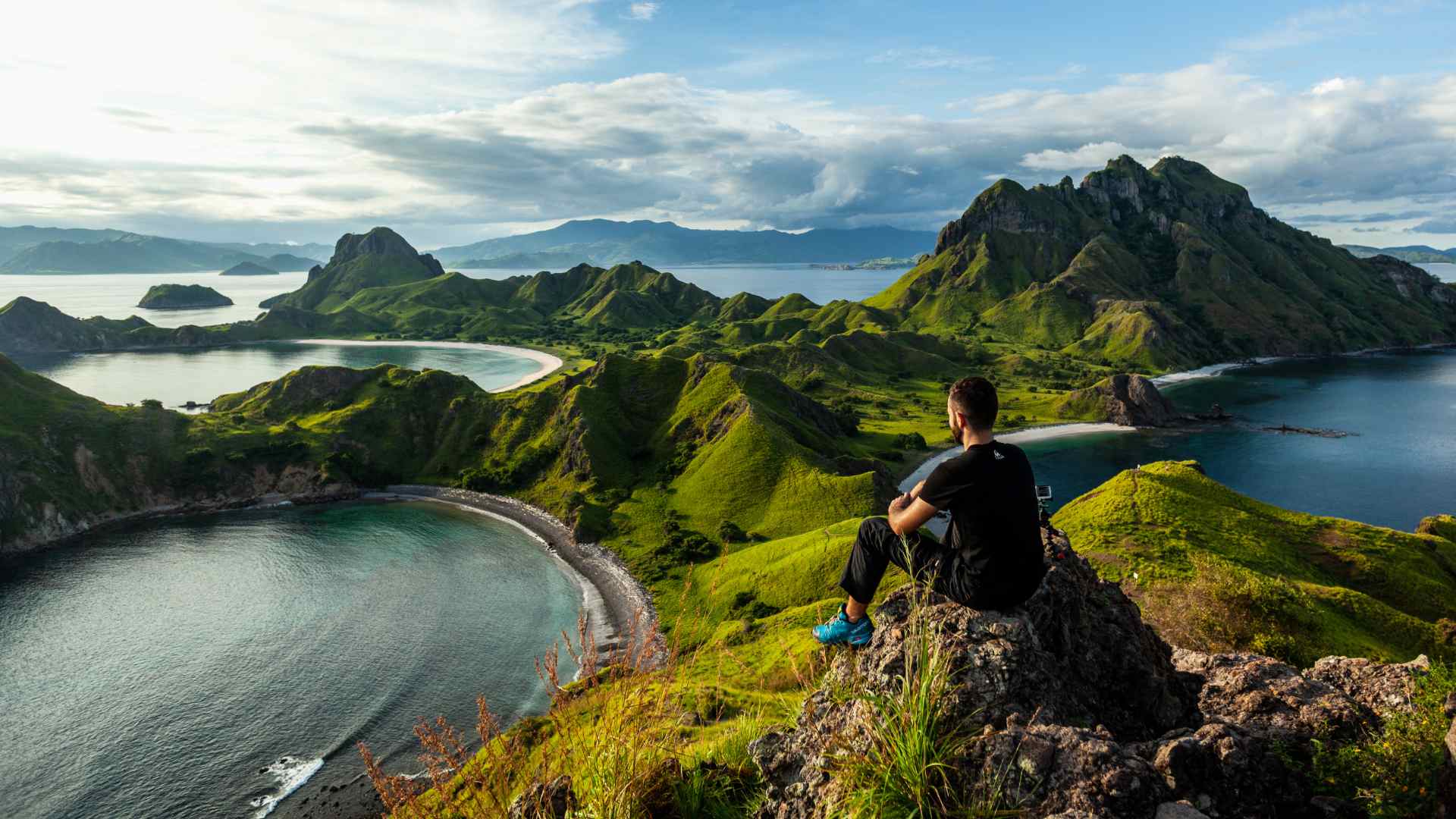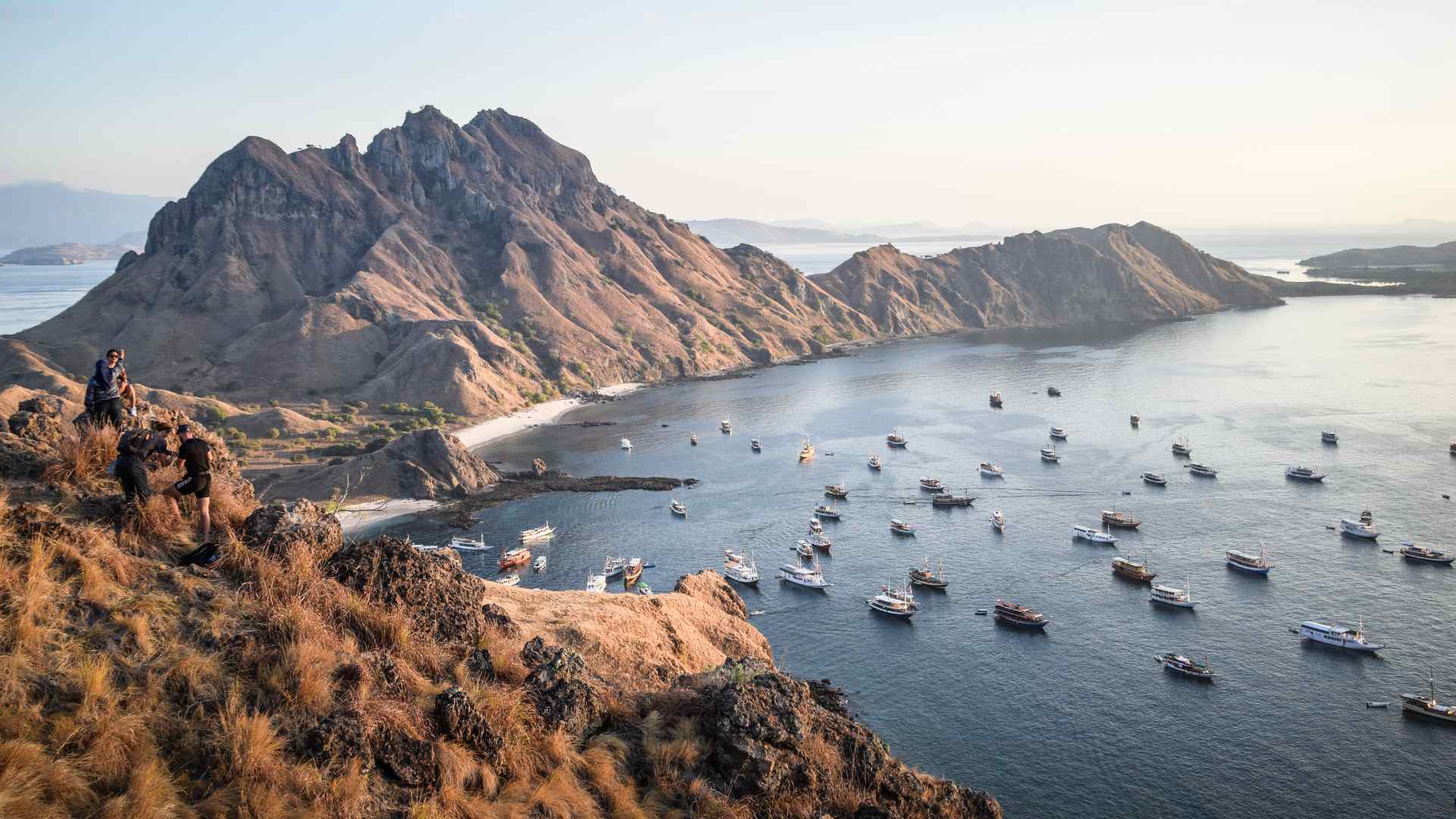 It's interesting that each of the beaches on the island has sand of a different color: one is pearly white, another is coal black, and the third is pink. This rare combination makes the island unique. Be sure to visit the beaches of Padar and meet their inhabitants - deer that are not afraid of humans.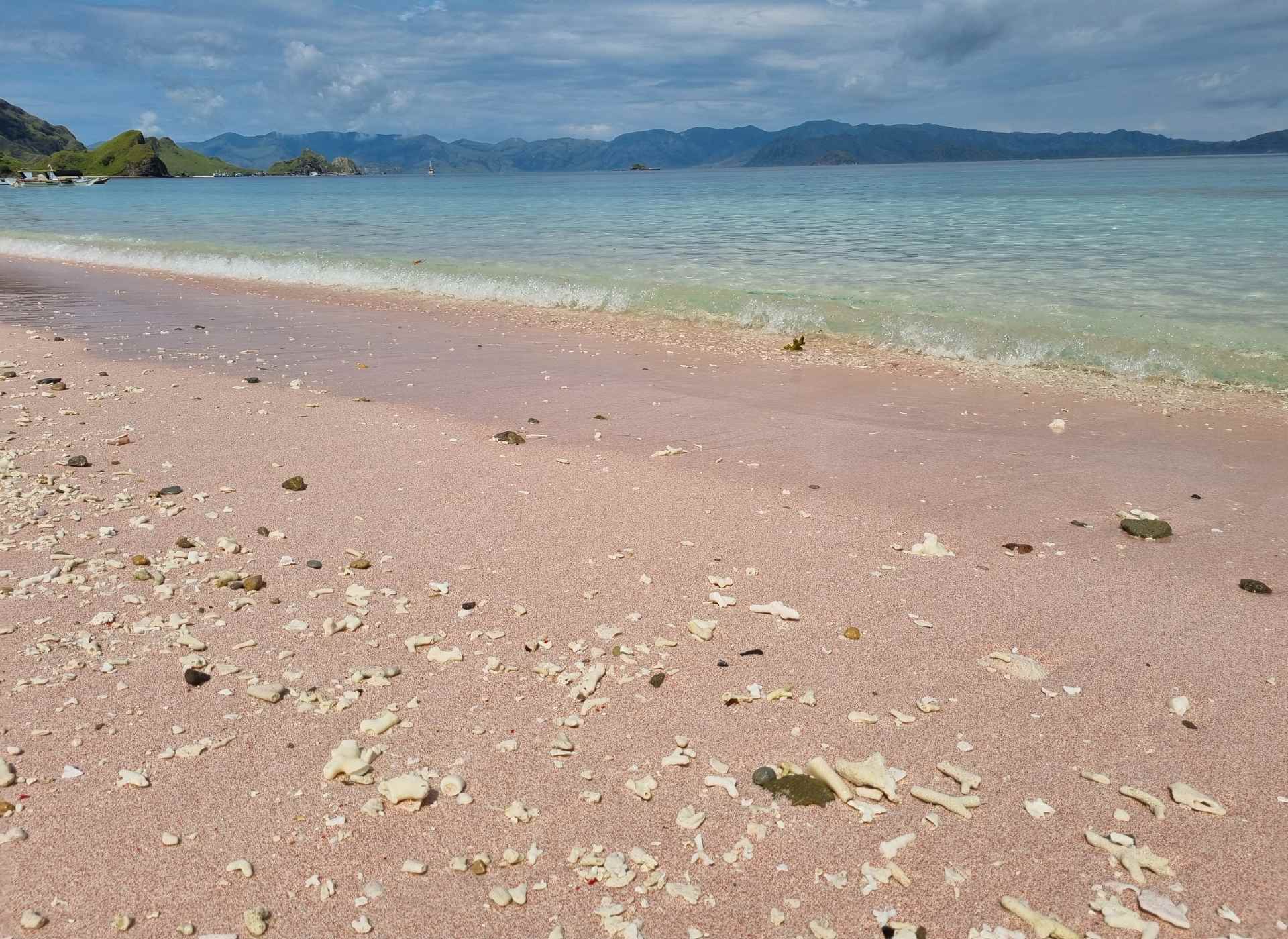 Flying Foxes
In one of the bays of Komodo, there is a small island called Kalong. At sunset, boats usually approach the island with tourists to see thousands of flying foxes against the backdrop of pink colors in the sky, as they set off on their nightly hunt. They look like bats, only much larger. The sight is unforgettable!

Sand split Taka Makassar
Imagine you're boating and you see a half-moon shaped beach right in the middle of turquoise waters. It's a tiny island with absolutely nothing on it. Not a single palm tree! From afar, it looks like people are walking on water. But as you get closer, you see a small piece of land with white sand right in the middle of the ocean.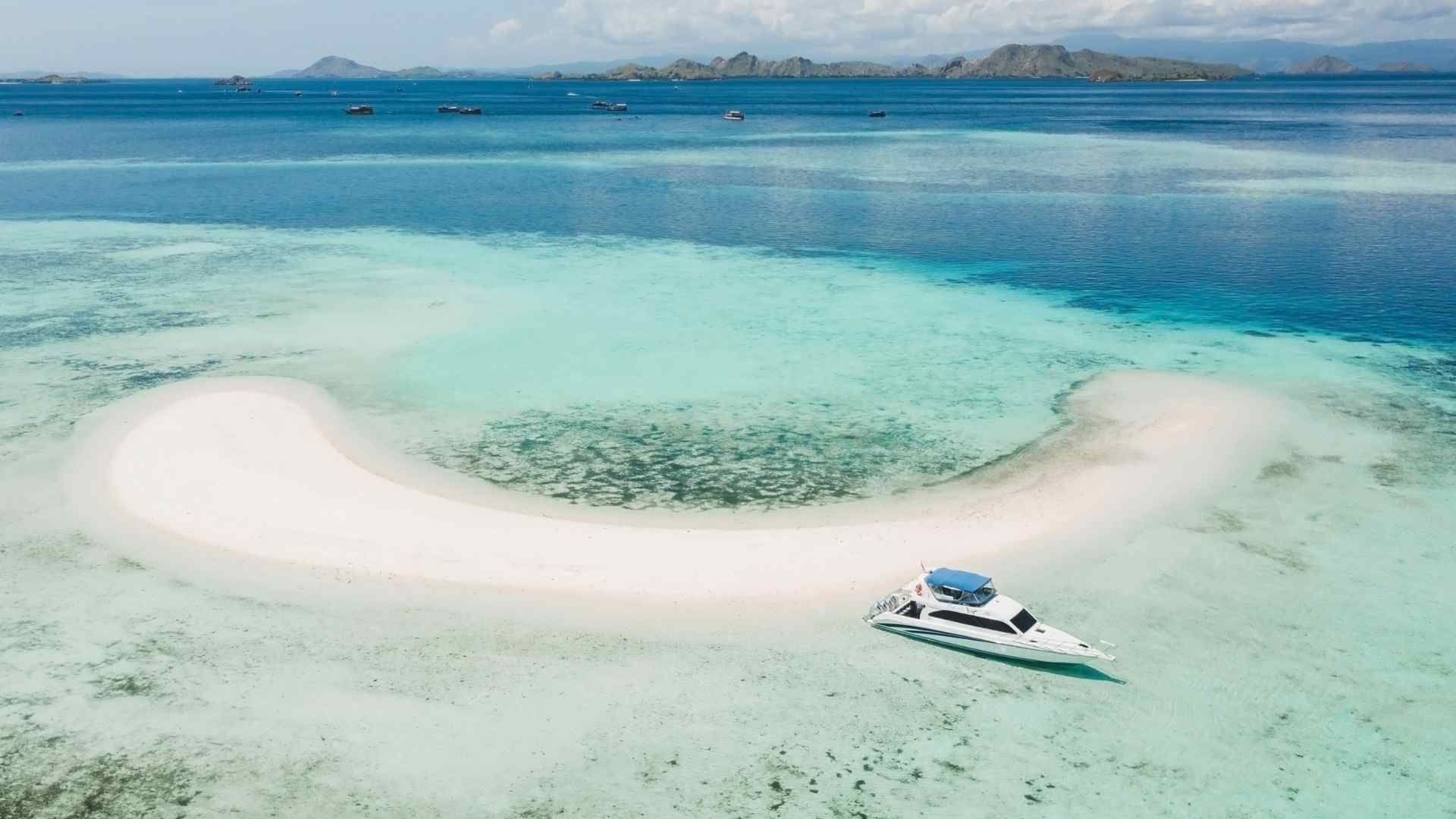 Sea devils
In the waters near the Taka Makassar sandbar, there are amazing creatures - giant rays with wingspans of up to 7 meters. Despite their impressive size, the rays are friendly to humans and surprisingly graceful. It is possible to swim with them in the water nearby.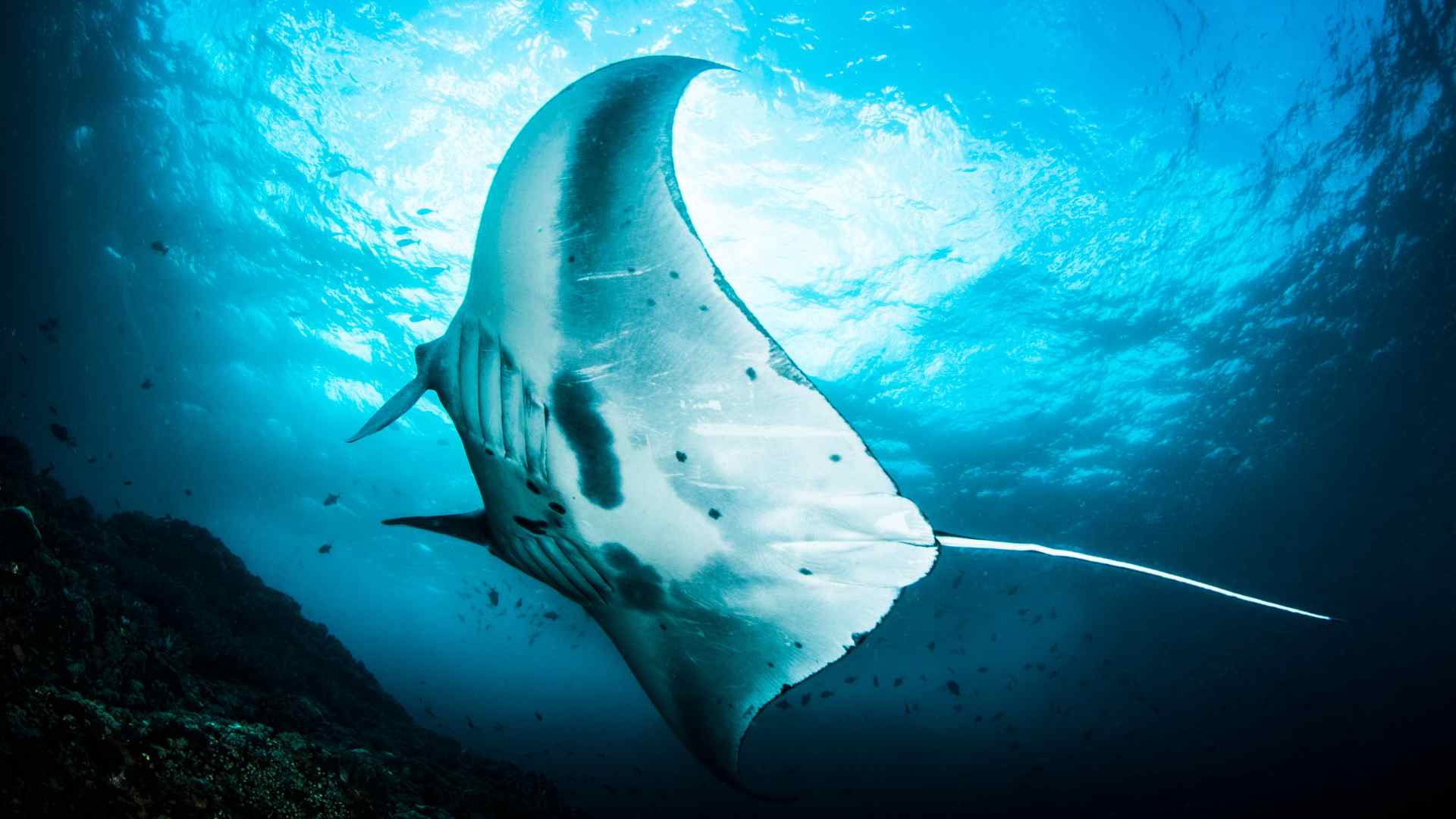 Scuba diving
The diving opportunities in these waters are incredible. The coastal waters are home to over 1,000 species of fish, 260 species of coral, 70 species of sponges, and several species of sea turtles. Divers from all over the world come here specifically to admire this beauty. The water here is so clean and clear that it creates ideal conditions for snorkeling and especially for diving, as the main life here boils at depths of 15-40 meters. Large marine mammals are also encountered, including sperm whales, dugongs, and more than 10 species of dolphins.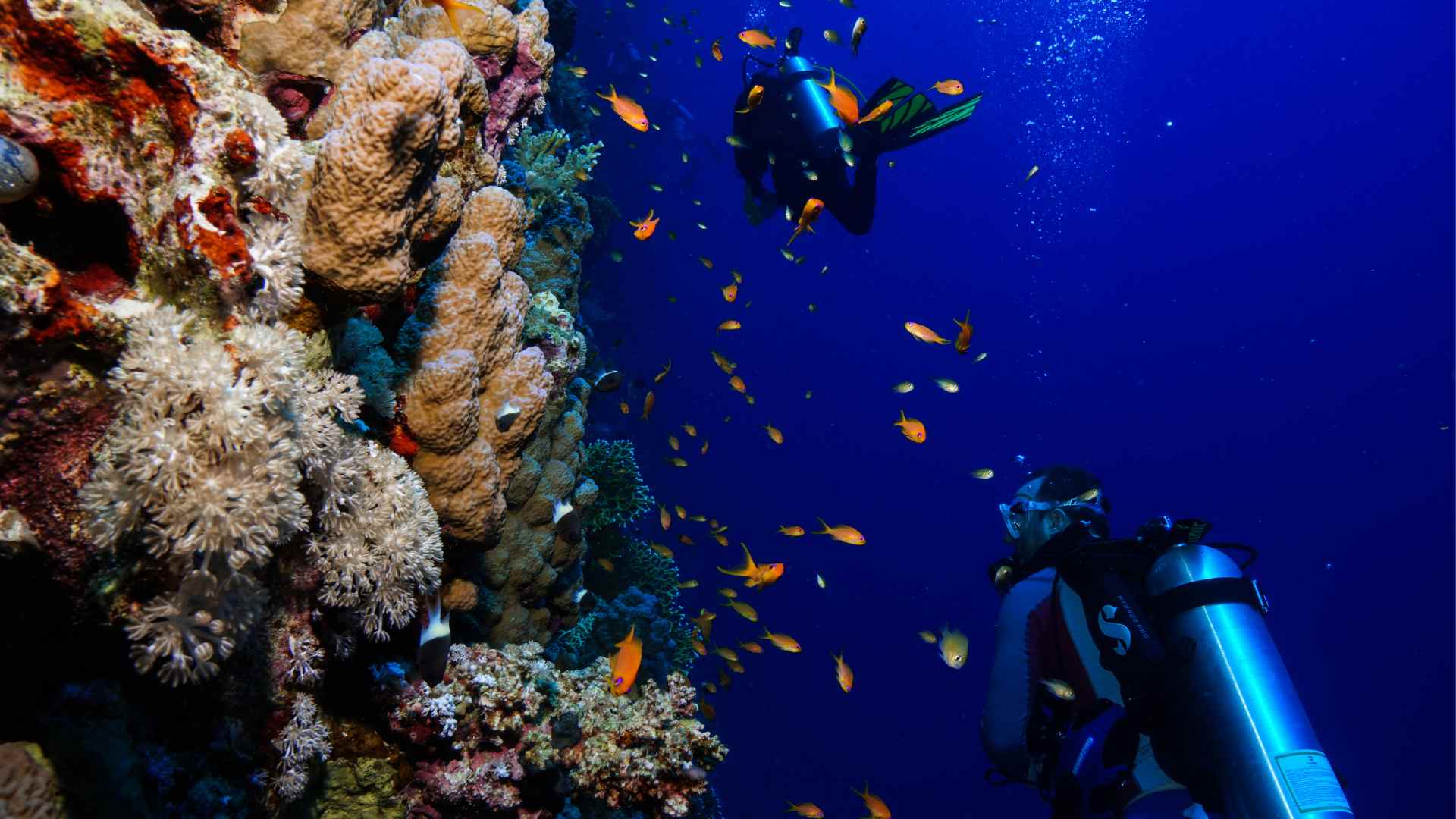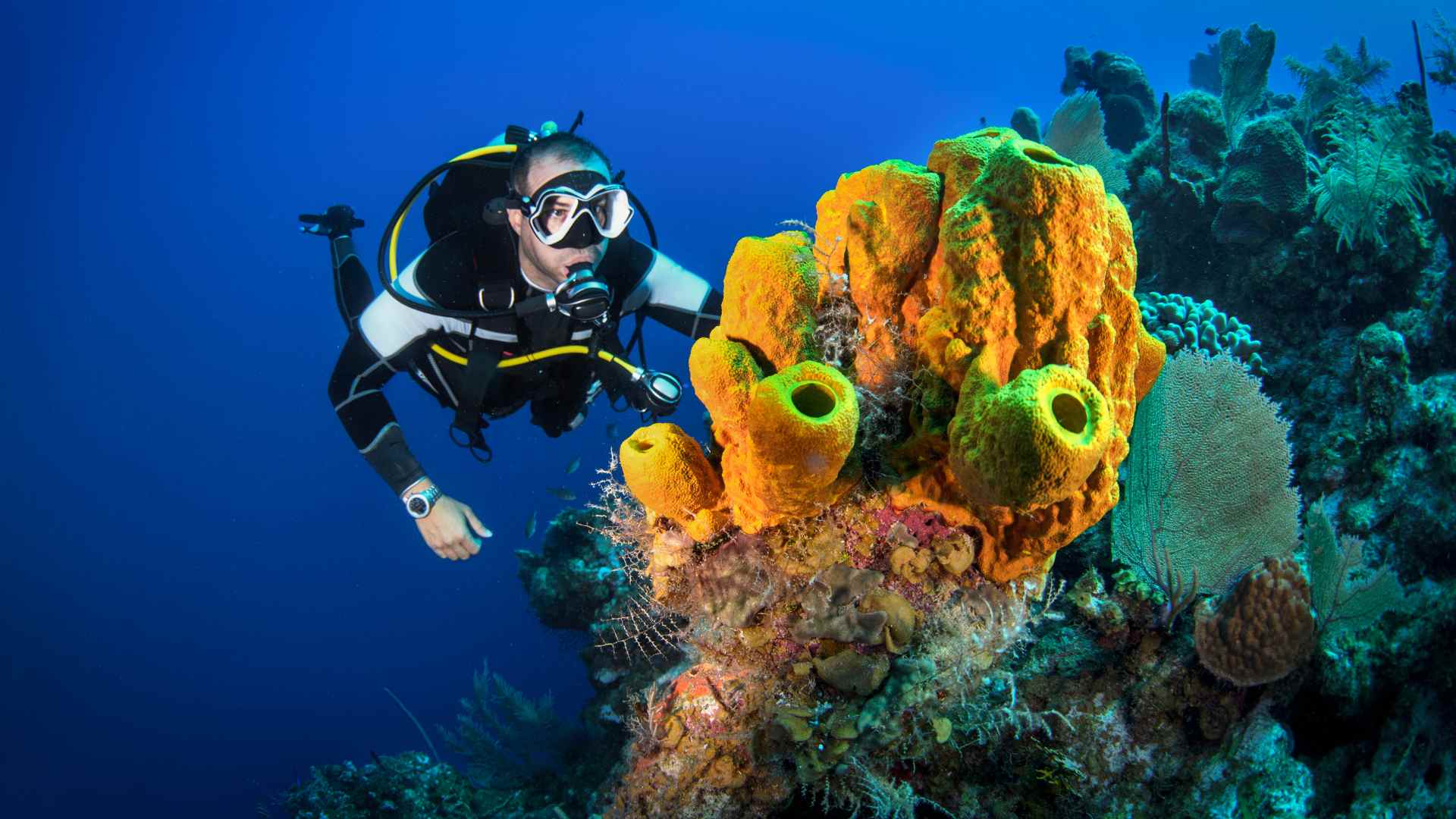 How to get to Komodo?
You can take a direct flight from Bali to Labuan Bajo airport on the island of Flores.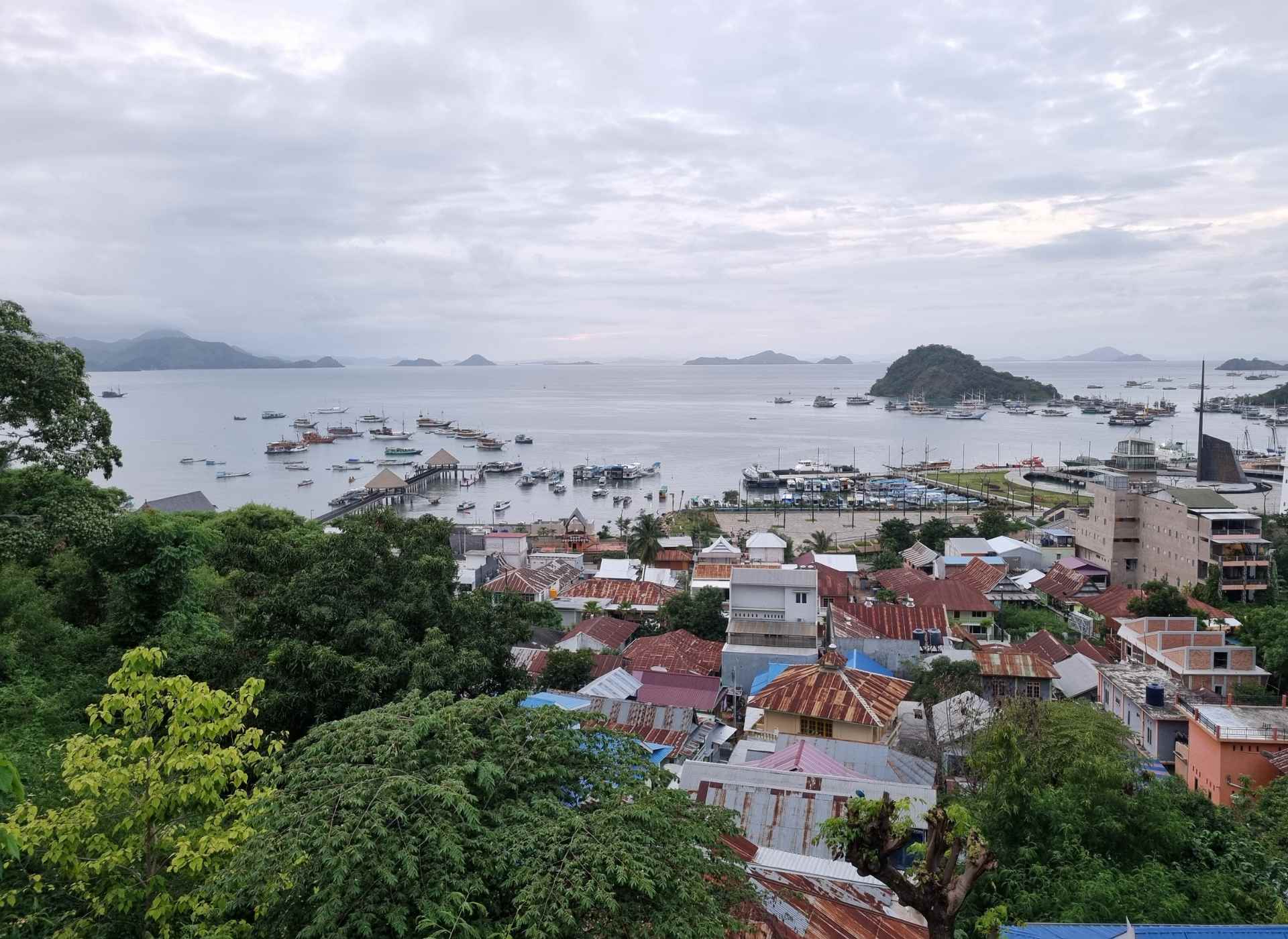 Where to stay and how to get around Komodo?
As we mentioned earlier, Komodo is a nature reserve, so there are no hotels or restaurants here. The easiest way to live and travel between the islands is by boat.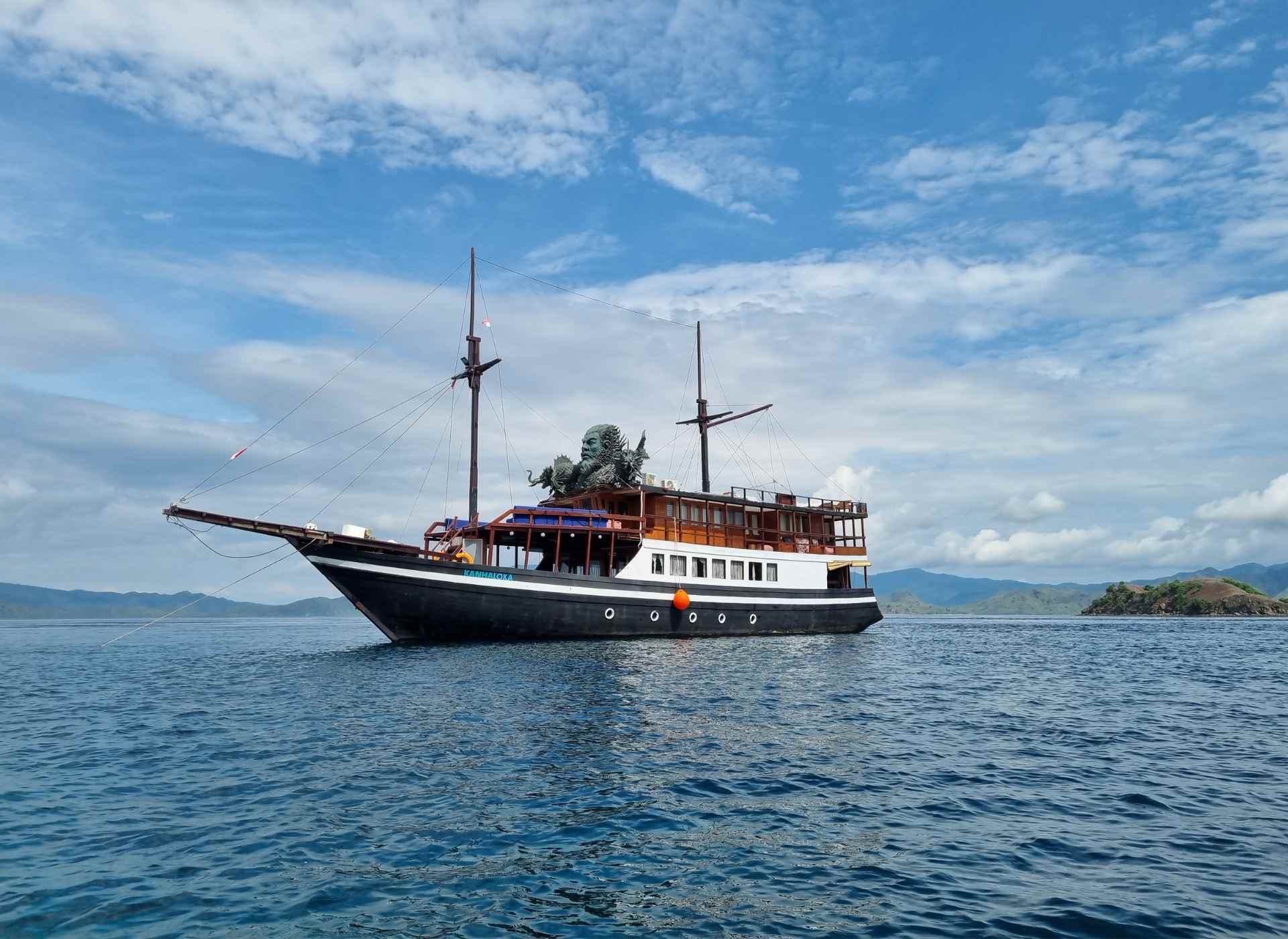 Traveling around the Komodo Islands is usually done on traditional wooden sailing boats equipped with everything necessary for comfortable living. These boats have cabins, bathrooms, covered and open relaxation areas with sofas and loungers, and a dining area. A cook is on board to prepare breakfast, lunch, and dinner for guests. Often, these boats also have Instagram-worthy zones, a small movie theater, and even karaoke for cozy evening gatherings with friends.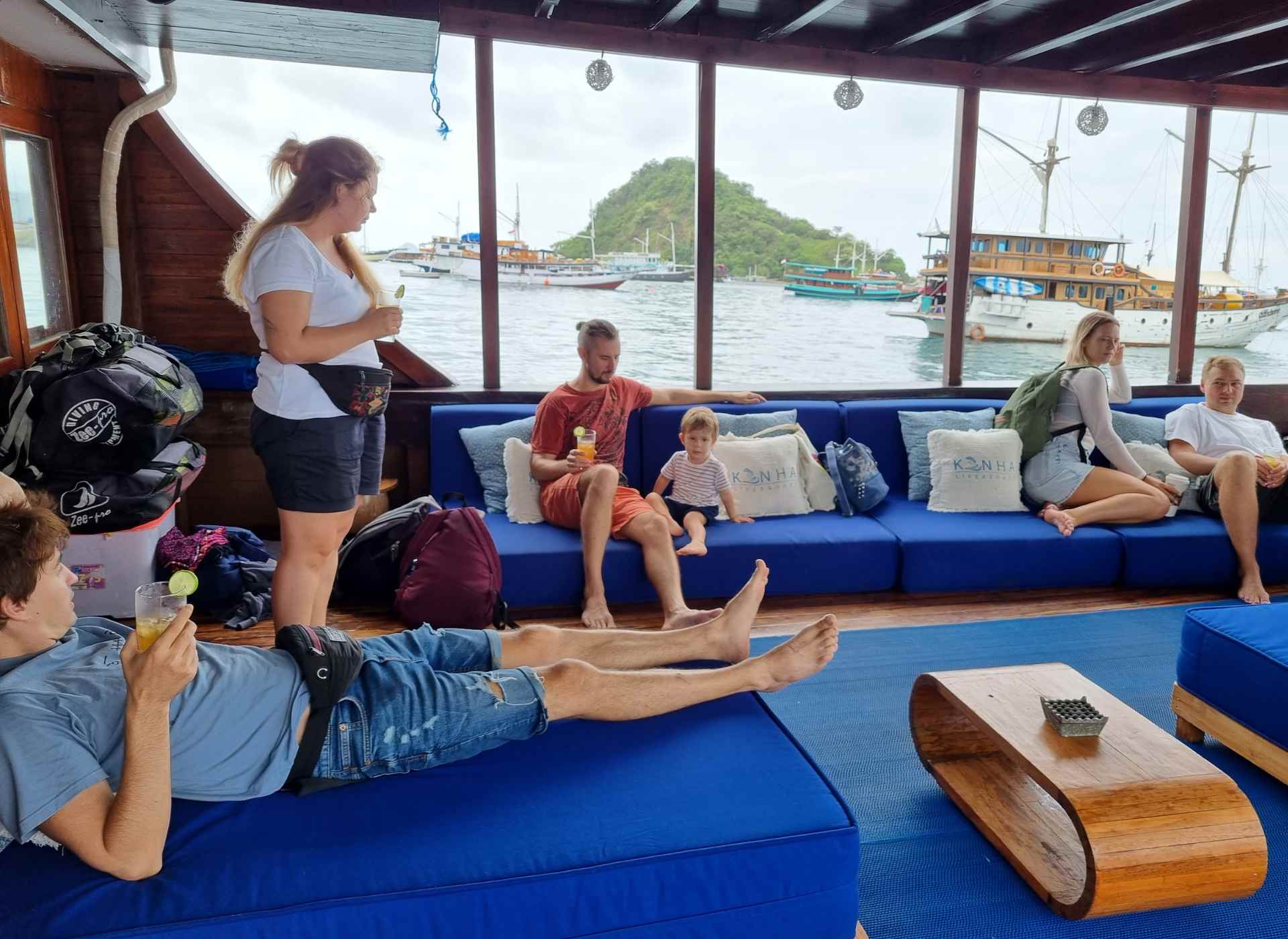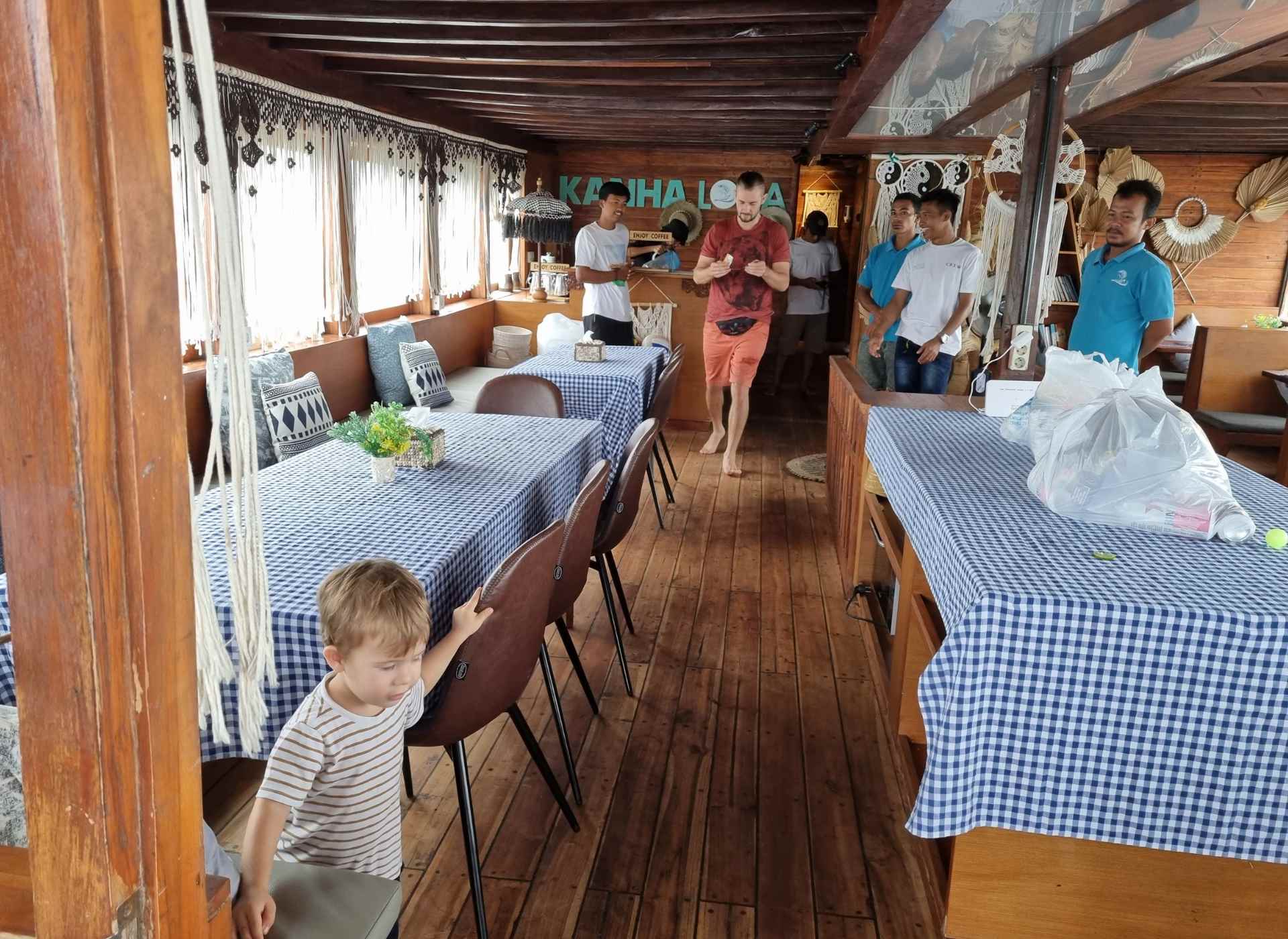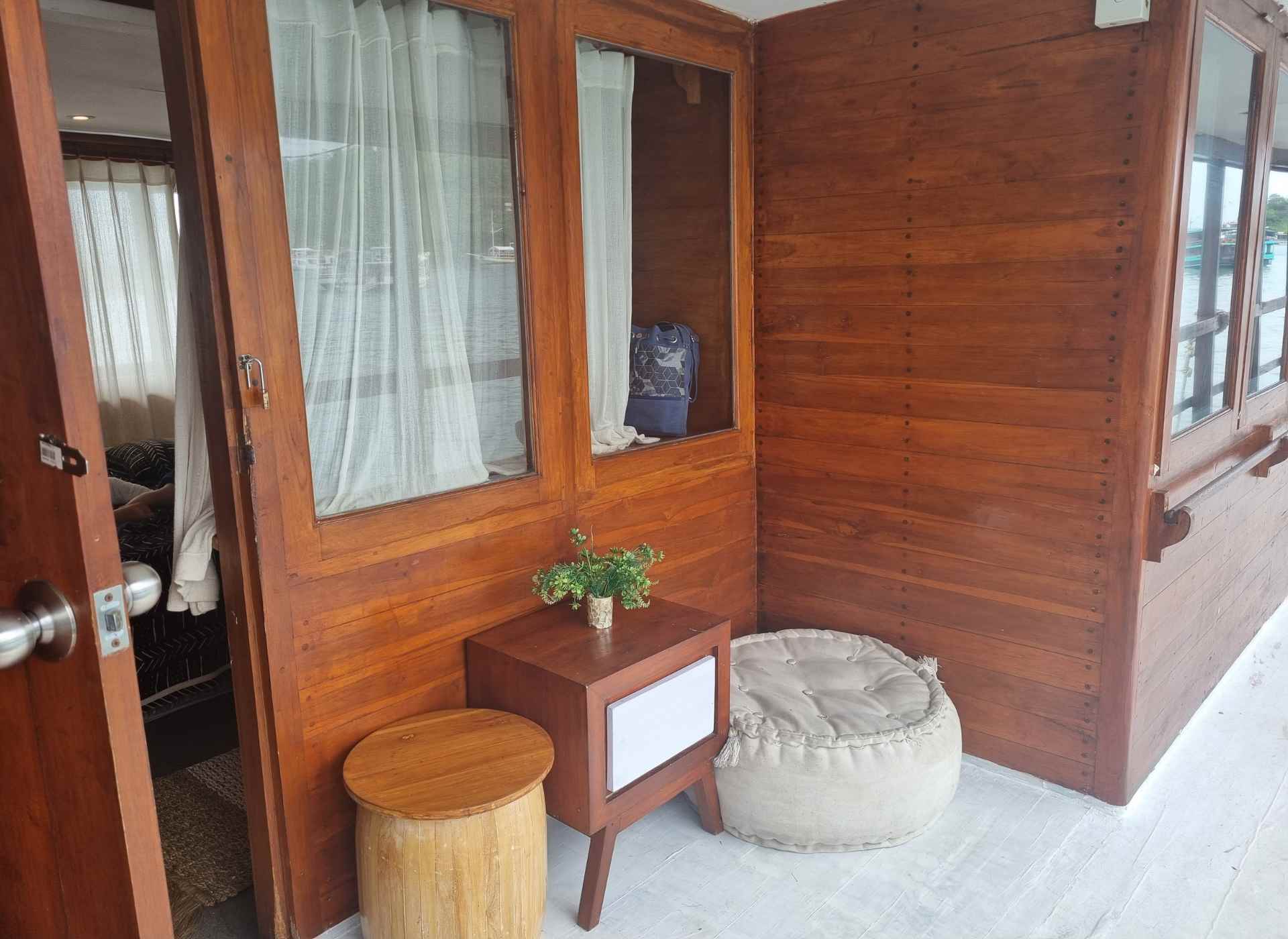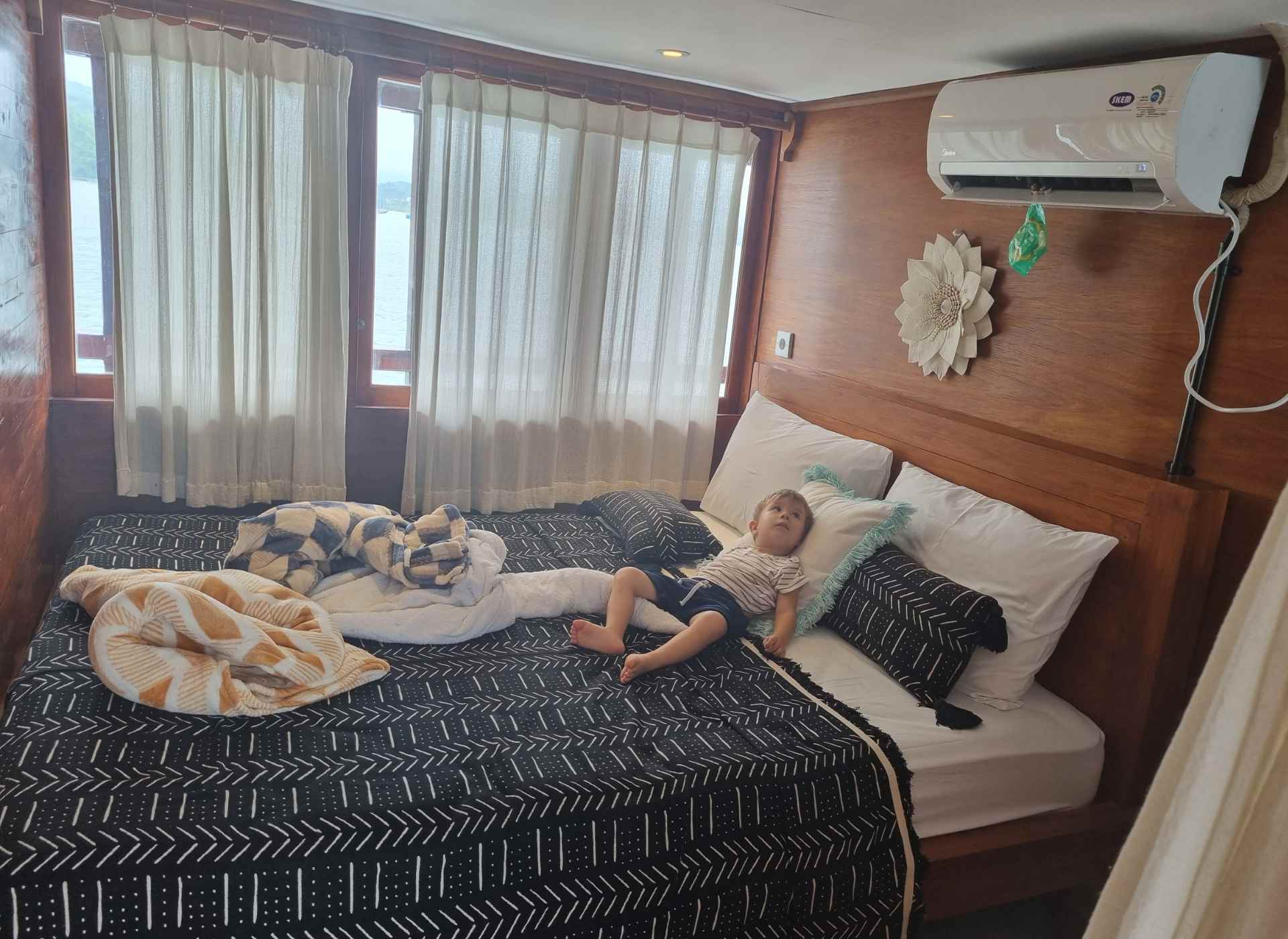 On our website, you can choose a boat and book a cabin. A typical trip around the Komodo Islands lasts for 3 days and 2 nights, and unforgettable experiences await you! We recommend booking your trip as early as possible, preferably no later than two weeks in advance, as the number of boats and available spots is limited.