TOP-7 Secret Beaches
7 little-known but insanely beautiful beaches of Bali, where you can find untouched shores and hidden caves
Bali's most beautiful beaches are all concentrated in the southern coast of the island - the Bukit Peninsula!
Here they are:
1️⃣ Green Bowl Beach
The demolishment of nearby Bali Cliff Resort left the beach as an abandoned paradise, which remains known to only a select few.
Green Bowl Beach is also famed for its resident population of bats living in beachside caves – you can often see hundreds of sleeping bats at noon.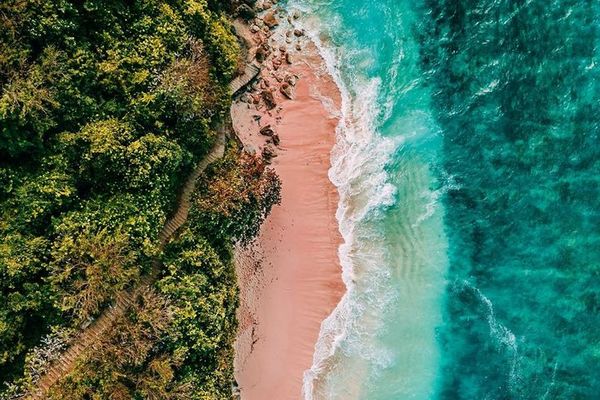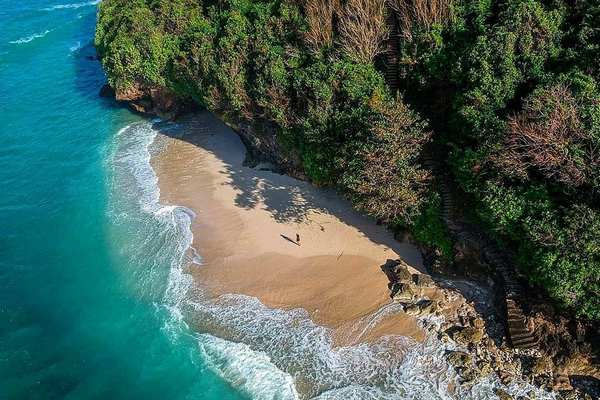 The purest white sands of the beach rest against a towering green cliff, parts of an abandoned ship that are on the beach, and a secret wild garden that blooms with many sunny flowers. All this will be the perfect place for a vivid photo shoot and a quiet retreat.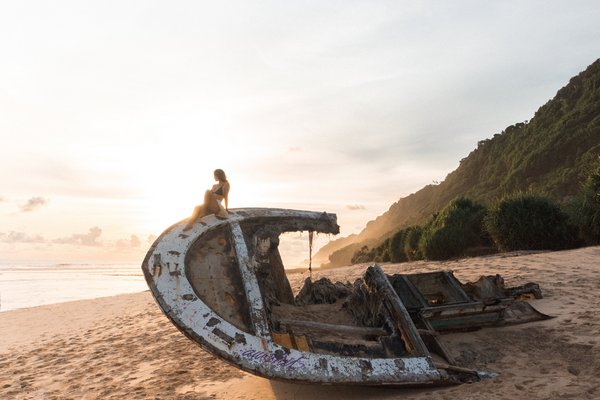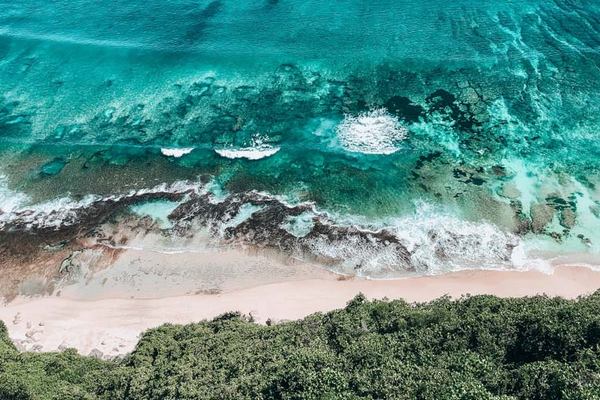 Gunung Payung is a hidden paradise!
One of the least crowded beaches in Bukit. The beach is clean and perfect for trying out some yoga or private photosession. You can swim only in high water and when there are no waves. At low tide, you need to look for a place so that at least the water is waist-deep. Due to the fact that the water breaks on the reef at a distance of 1000 meters from the shore and the reef is quite high, garbage does not swim here and the water is perfectly clear.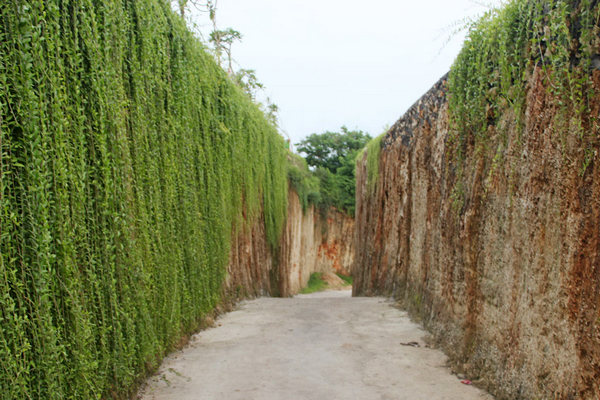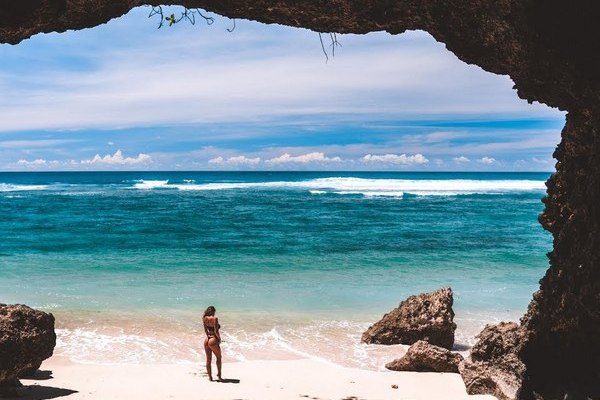 Balangan Beach is one of Bali's most scenic spots, featuring a gorgeous half-kilometre stretch of golden sand between vegetated limestone cliffs.
This surfing paradise attracts wave riders from around the world, who enjoy most of the south-western Bukit coastline!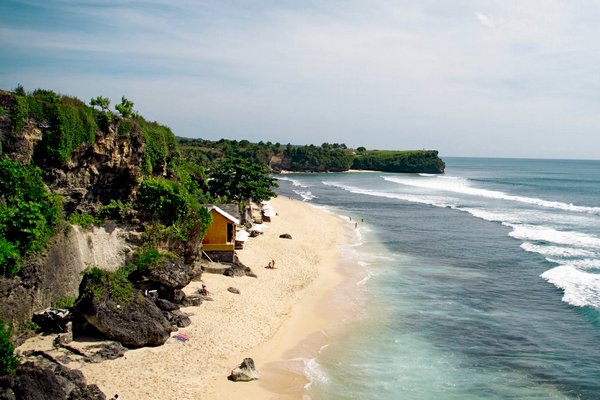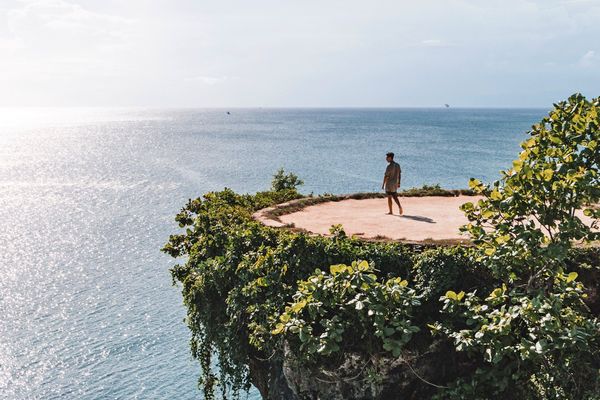 5️⃣ Pura Geger Beach
It is located near a Hindu temple that is situated on a cliff and looks out over the ocean. The beach is very small but has some beautiful rocks and cliffs to explore.
With low tide you van explore the little caves and temple that is tucked away between the cliffs.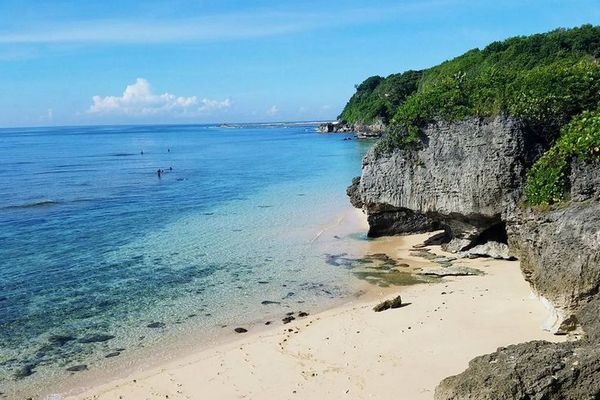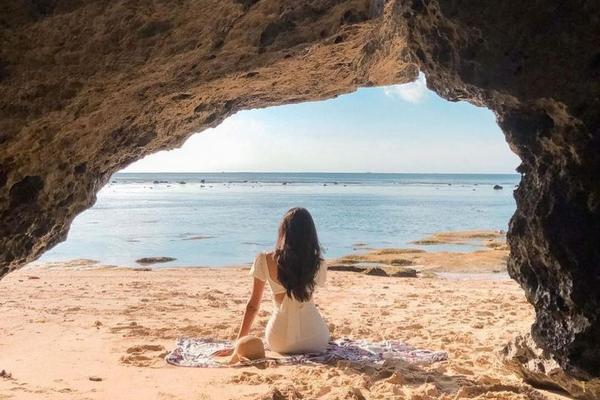 This beach is a hidden gem which makes for an excellent spot for kayaking, as well as SUP boarding. You will be rewarded with blue waters and soft sandy shores. We recommend visiting Thomas Beach before low tide to enjoy swimming.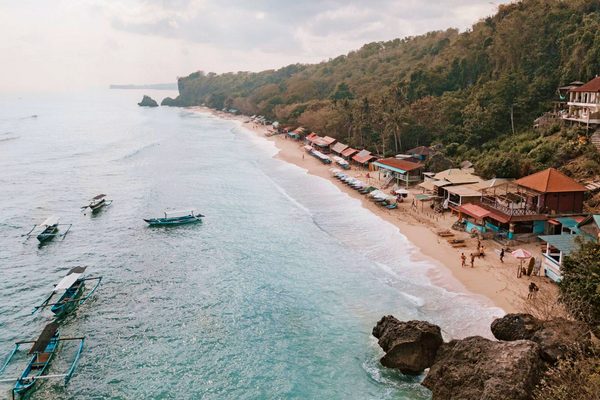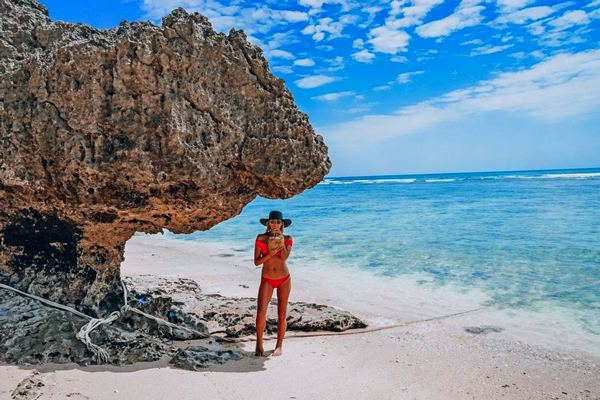 Many locals come to the cliffs of Pantai Tegal Wangi to watch the sunset. But the hidden gems are at the beach! You can watch the sunset from the cliffs or beach, explore the caves along the beach, bath in one of the natural rock pools (only with low tide!)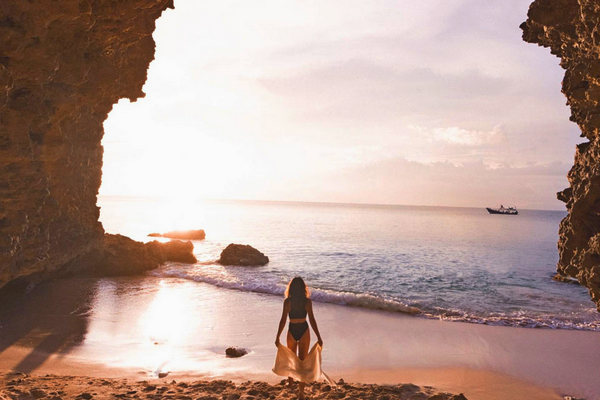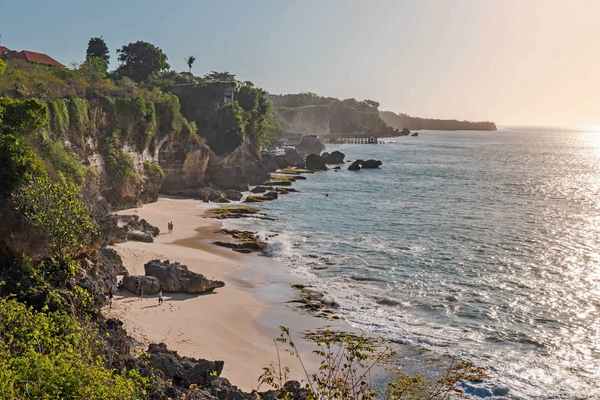 More beaches on our "Bali beach tour" by car. Only high-quality cars and attentive drivers. Read details of the tour here

Which one you would like to visit the most?